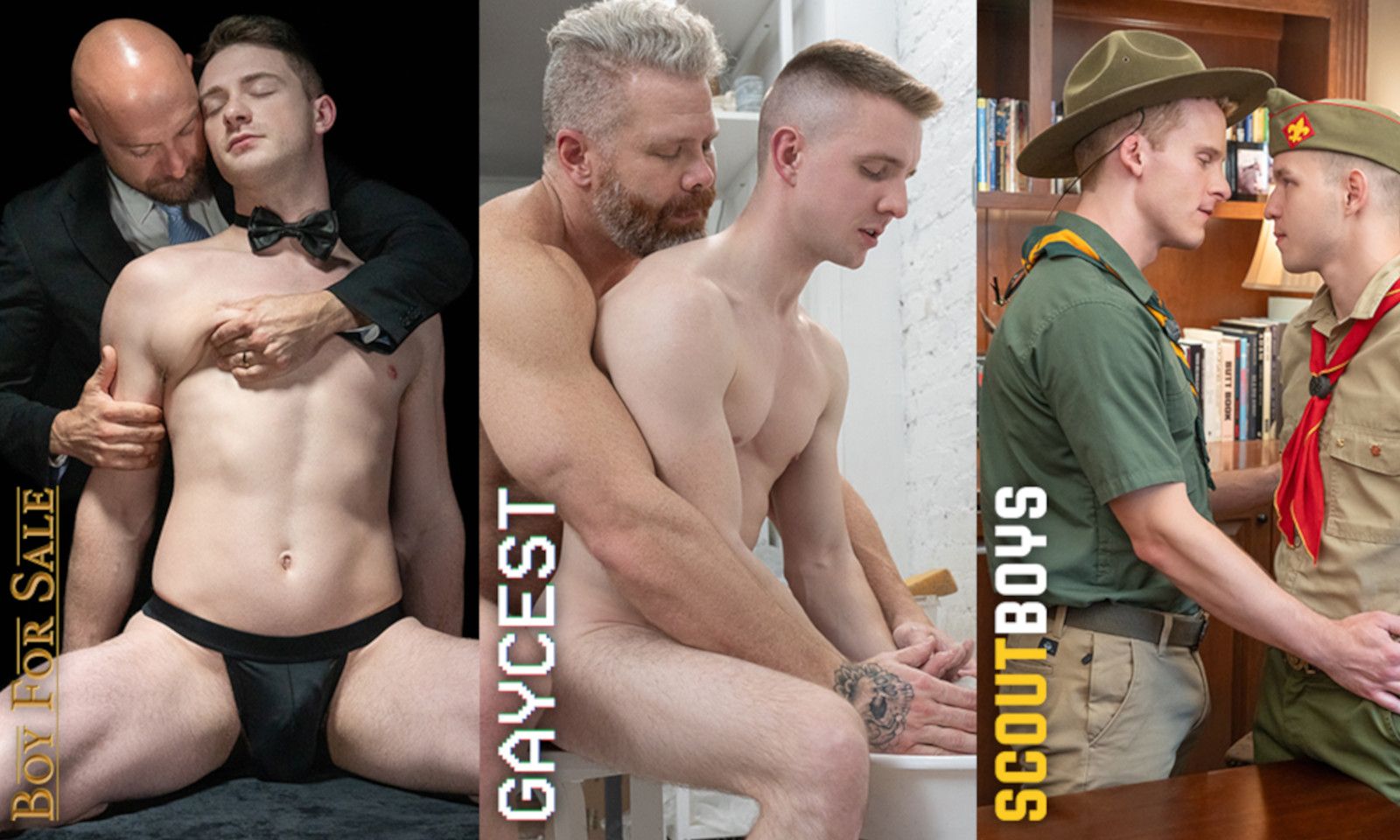 MINNEAPOLIS—Carnal Media has released three new episodes from ScoutBoys, Gaycest, and BoyForSale, featuring new contract performer Dylan Tides along with fellow exclusives Serg Shepard, Legrand Wolf, Noah White, Adam Snow, Cole Blue, and Eddie Patrick.
"We've got three incredible showcase performances this week starring some of our most popular exclusives and favorites. Dylan's debut on ScoutBoys with Noah really delivers the perfect combination of chemistry and connection between two stunning models," said Alan Breslaw, Carnal Media's chief marketing officer. "October was an amazing month on CarnalPlus, and what we have in store for fans in November and December is nothing short of spectacular."
In "The Pledge," from ScoutBoys, Tides plays a horny scoutmaster with a young man on his mind in the form of Noah White in White's brand-new series, Scout Noah. To watch the scene, click here.
Shepard is next in "After Hours", chapter four of the Gaycest series The Ties That Bind where he deepens his family roots with dad Legrand Wolf and uncle Cain Marko while on an exploration in New York City that finds them crafting lasting memories together at a pottery studio. To watch, click here.
The action continues at BoyForSale where Blue is up for "Auction" in the 14th chapter of The Boy Cole series, as he goes up on the block at the packed Buyers' Auction House for a heated bidding exchange at the behest of fellow Carnal exclusives Adam Snow and Eddie Patrick, who play the House's honorary host and eager buyer looking to seal the deal.
For more information about Carnal Media and the Carnal Plus streaming network, visit CarnalPlus.com, and follow the brand on Twitter, @RealCarnalPlus and @CarnalMedia.
Pictured: From left, Adam Snow, Cole Blue, Cain Marko, Serg Shepard, Dylan Tides and Noah White.