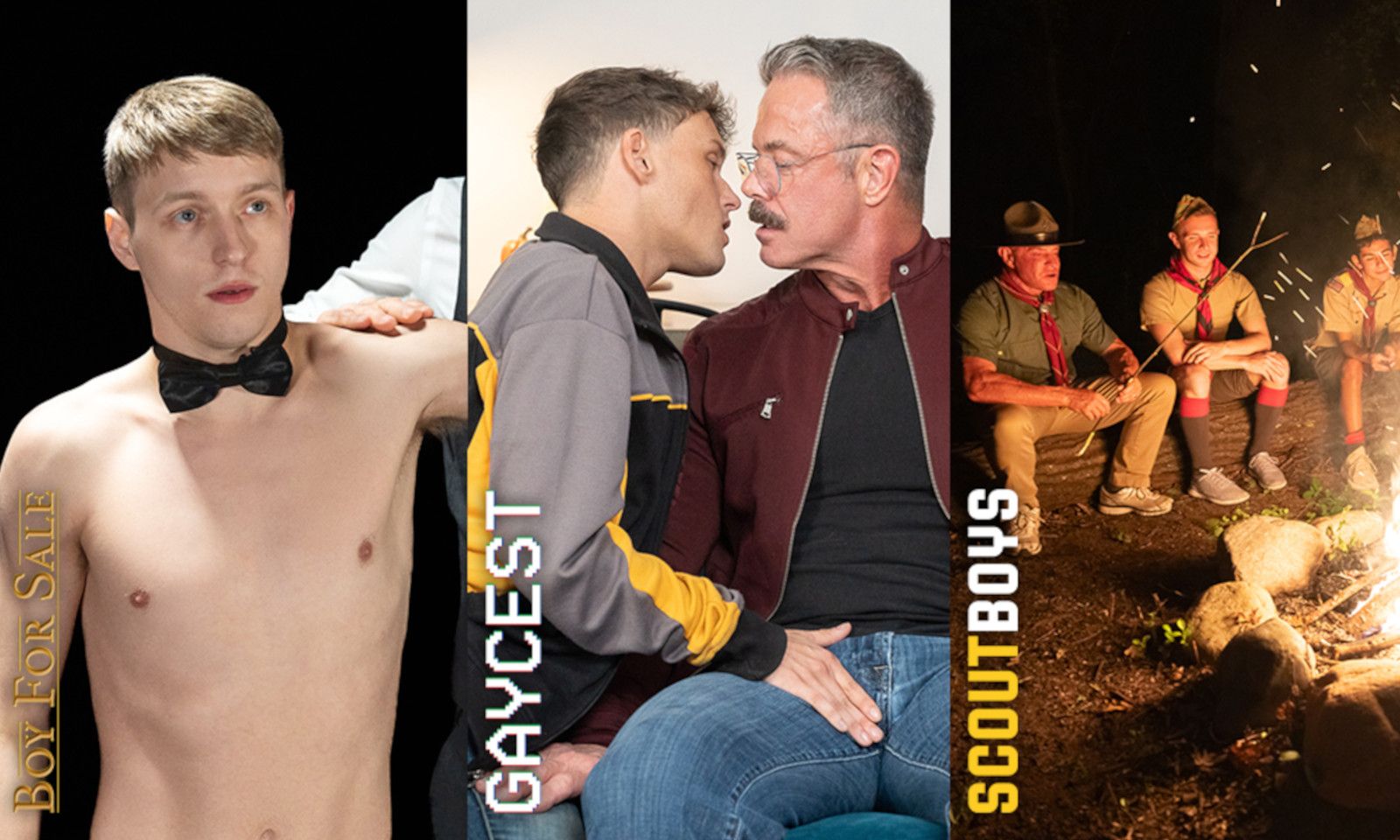 MINNEAPOLIS—Carnal Media has debuted new scenes from ScoutBoys, BoyForSale, and its new family relations site, Gaycest, all available at CarnalPlus.com. 
In "Staying with Dad," the debut chapter of Cruising, the new series from Gaycest, Hunter Graham and Reece Scott make their studio debut as the rebellious Hunter moves in with his dad for a serious attitude adjustment and more.
To watch the scene, click here.
Damien Grey and Serg Shepard play a couple of scouts in ScoutBoys' "Bump in the Night," where the boys gather for a campfire and share spooky stories with scoutmasters Adam Snow and Ace Banner when things take a turn.
To watch, click here.
Noah White is next in BoyForSale's "Appraisal," chapter four of The Boy Noah series. In the scene, White gets a thorough sizing up from three different masters in the authoritative form of Dillon Stone, Cain Marko, and Reese Rideout.
To watch, click here.
"Whether it's star showcases with Carnal Exclusives Serg, Adam, Noah and Dillon, or the first episode of a new series with unknown talent—hello Hunter and Reece!—fans know they're in for a good time when they visit CarnalPlus," said Alan Breslaw, Carnal Media's head of sales and marketing. "Carnal's commitment to character-driven stories that offer an intoxicating escape into a world of pure, uninhibited fantasy is what makes stand out versus the competition and copycats."
For more information about Carnal Media and the Carnal Plus streaming network, visit CarnalPlus.com, and follow the brand on Twitter, @RealCarnalPlus and @CarnalMedia.
Pictured: From left, Noah White, Hunter Graham, Reece Scott, Ace Banner, Serg Shepard, and Damien Grey.