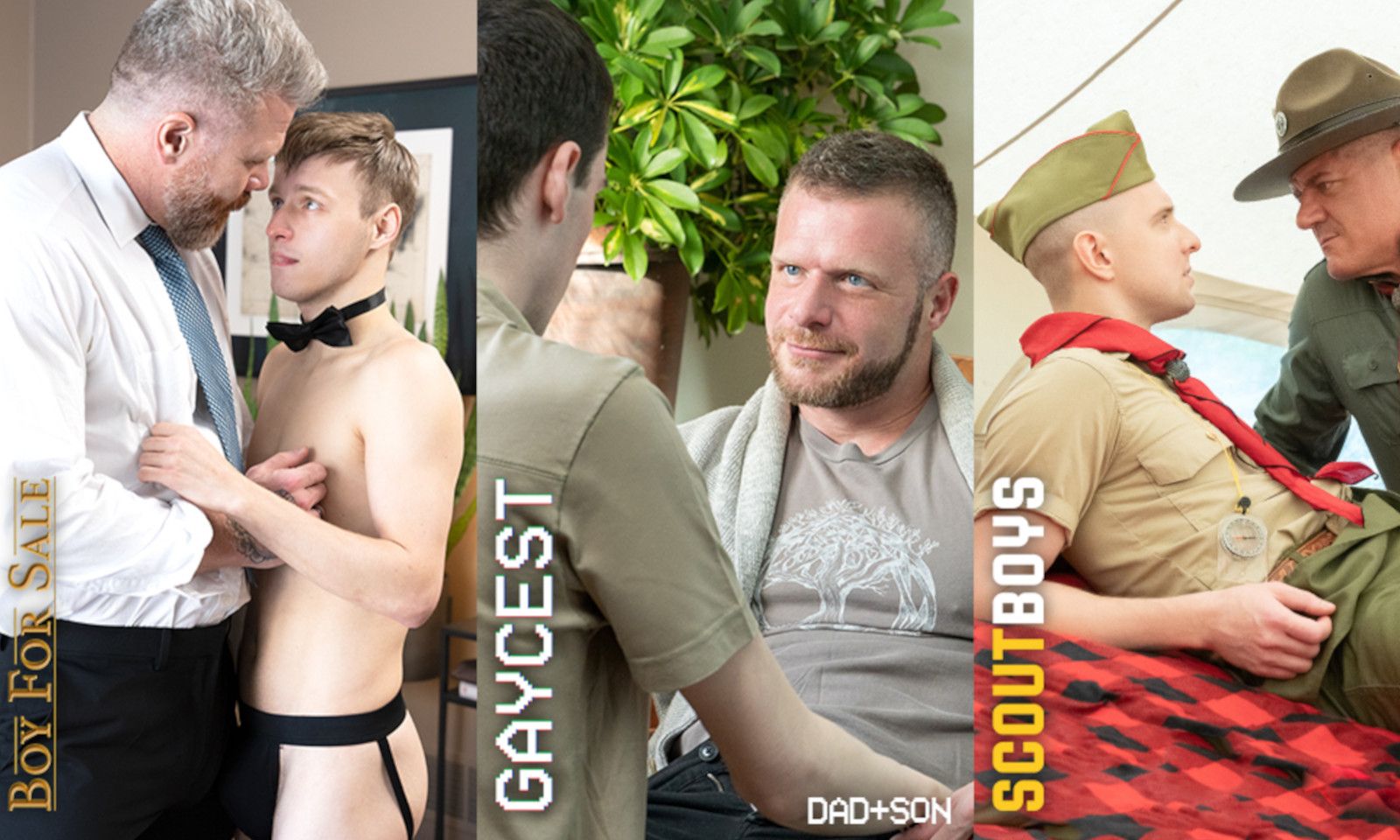 MINNEAPOLIS, Minn.—Carnal Media is debuting three new scenes starring studio exclusives Serg Shepard, Dillon Stone, and Noah White. 
Shepard returns to ScoutBoys' Scout Serg series as lust erupts between Scout Serg and Scoutmaster Stone in "The Campsite," as the second chapter of the Scout Serg series finds the pair sneaking in some private time together in a cozy tent. To watch the scene, click here.  
Myott Hunter and Brian Bonds are next in "Number One Fan," for the 15th chapter of Gaycest's taboo family relations series Neighborhood Secret, as the youthful Hunter pays his favorite uncle a visit and reveals a special surprise. The duo reaches a lusty climax that's been building over the course of their episodes "Seeing My Uncle's Old Nudes," "My Neighbor's Nephew," "Watching Home Movies," "More the Merrier," "Uncle's Memorabilia,"  "Father's Day Gift," and "Double Feature." To watch the new scene, click here.  
In BoyForSale's third chapter of its series The Prize, The Boy Noah (Noah White) is taken to Master Marko (Cain Marko) to stake his claim as the young man finds himself in the capable hands of his new Master. To watch, click here.  
"This week's latest chapters feature amazing duos that have the fans going wild," said Alan Breslaw, Carnal Media's head of marketing. "Not to mention we've also kicked off Labor Day early with a 50 percent off sale, so it's a wonderful opportunity to catch up on all the latest from CarnalPlus, BarebackPlus, and FTMPlus networks." 
For more information, visit CarnalPlus.com or follow the brands on Twitter @RealCarnalPlus and @CarnalMedia.
Pictured: From left, Cain Marko, Noah White, Myott Hunter, Brian Bonds, Serg Shepard, and Dillon Stone.