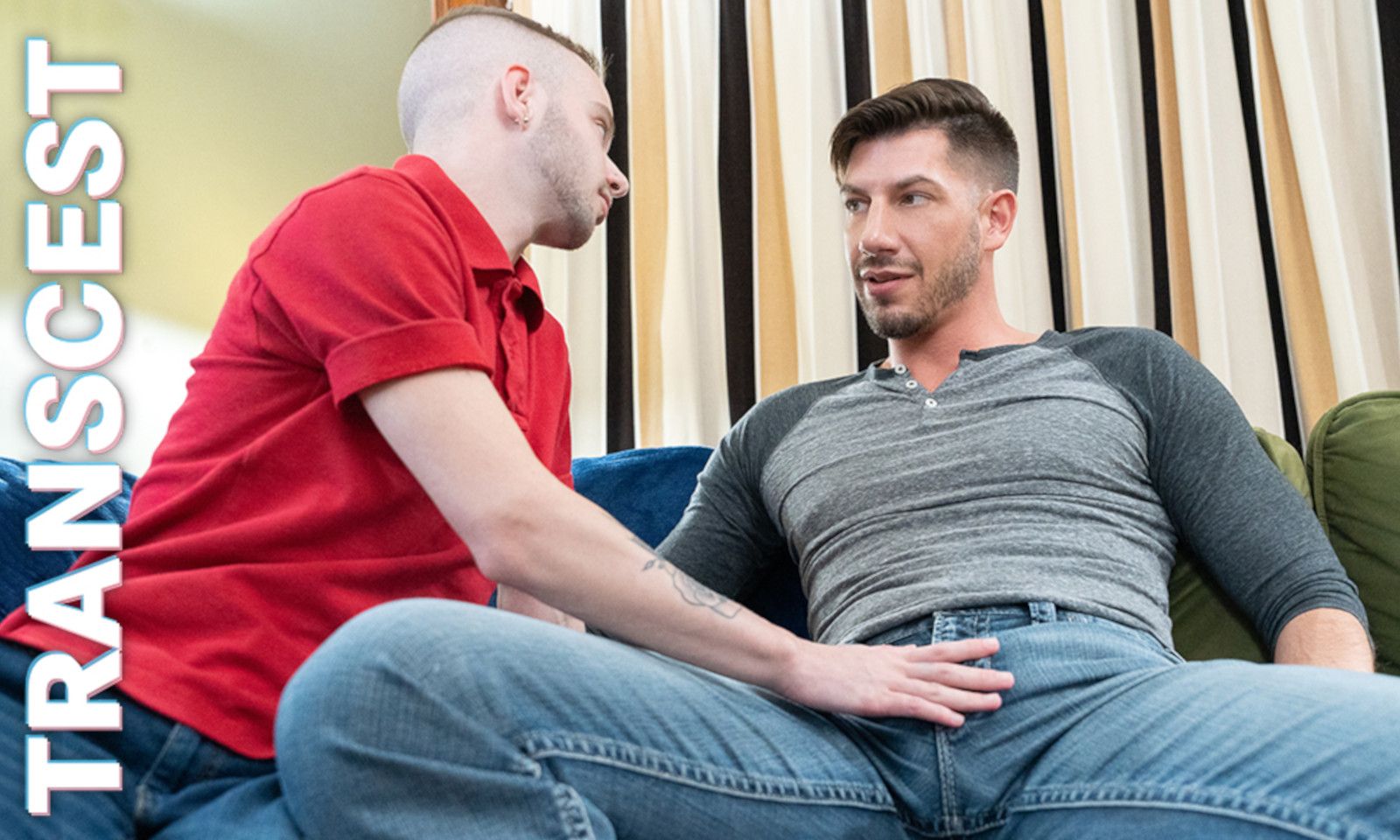 MINNEAPOLIS—Asher James and Jordan Starr headline "First Time for Everything," the newest installment of the FTM Plus series Transcest, available now at Transcest.com.
In this episode, James finds himself delving deeper into the Richards family tree when he runs into his cousin Jordan Richards (Starr, making his Transcest debut). James has long held a fascination with his cousin Jordan.
During a recent fortuitous visit, James finally gets to act on his desires as the two discover their mutual attraction and go down on one another. Soon, Jordan finds himself pounding away on James.
To watch the scene, click here.
"We are delighted that Transcest's unique FTM storylines are gaining traction with mainstream audiences, offering trans artists more opportunities to shed light on their personal experiences, and we are so proud to be a platform for inspiration, influence, and expression among the community through our films," said Alan Breslaw, Carnal Media's head of marketing.         
For more information, visit Transcest.com and FTMPlus.com, or follow the brands on Twitter @TranscestXXX, @FTM_Plus, and @CarnalMedia.
Pictured: Asher James, left, and Jordan Starr.