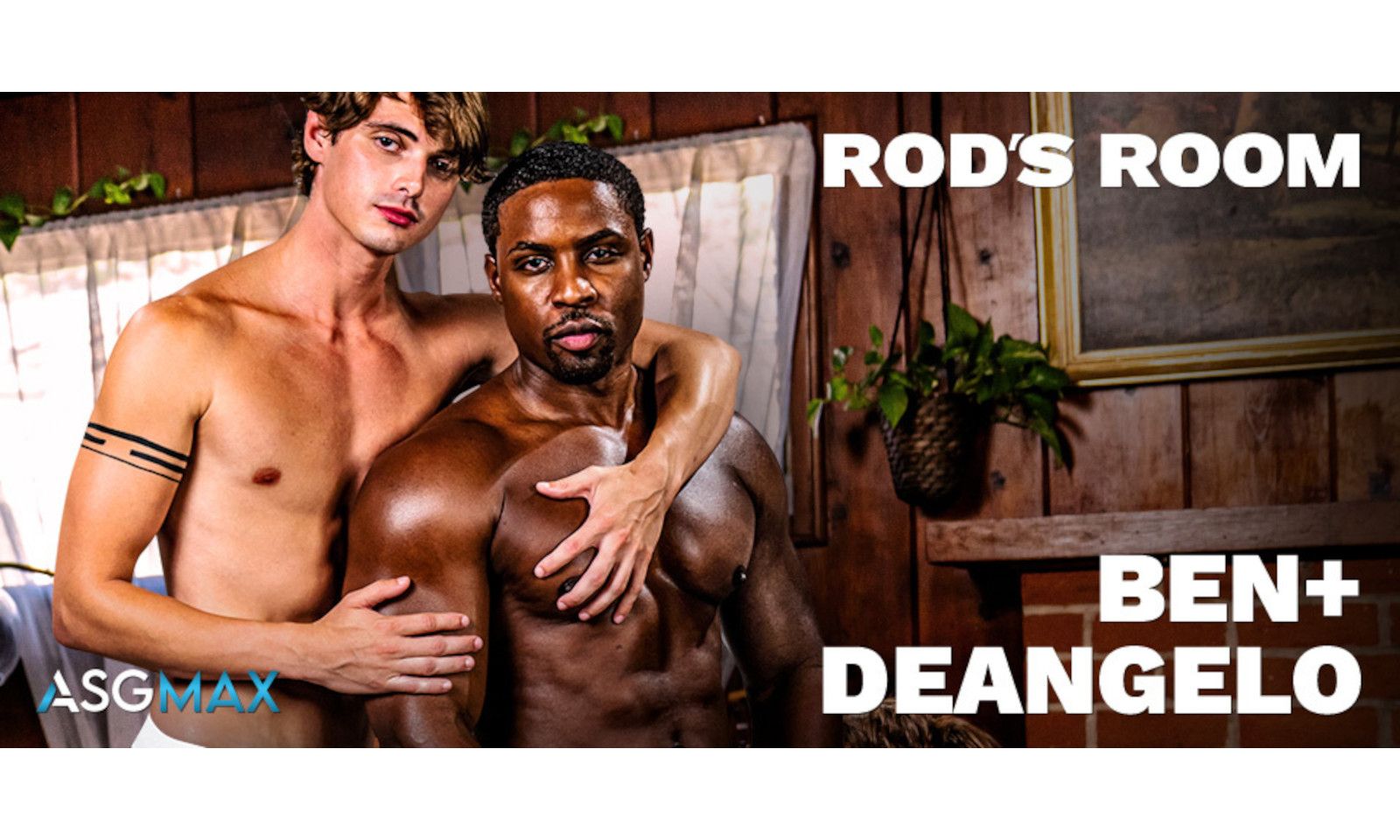 LOS ANGELES—Ben Masters and DeAngelo Jackson star in "Ben + DeAngelo," a new release from Rod's Room available now on ASGmax and RodsRoom.com.
"This pairing really knocked it out of the park with sensuality and a great dicking down," Vegas said. "Passion and hard fucking followed with two great cumshots plastered all over Ben is enough to give anyone the feels."
"My scene with Ben Masters was the first time I've filmed with Rod's Room," Jackson said. "The chemistry was amazing and the energy from him made this one of my hottest scenes. I look forward to working with Rod's Room in the future."
"These two are literally living art," said Siouxsie Q. "They are both iconic performers with amazing modeling skills. Every moment of them together is pure bliss, and their chemistry truly transports the watcher to another dimension of sensual masculinity. DeAngelo's body is a masterpiece and Ben's facial expressions are unparalleled. I hope to see a lot more of both of these performers in the future."
Also debuting now on ASGmax is "Stepbro's Help, I'm Too Stressed" from Next Door Studios. The family roleplay scene features Nico Coopa and Mick Marlo.
For more information, visit ASGmax.com or follow the platform on Twitter.
Pictured: Ben Masters, left, and DeAngelo Jackson.