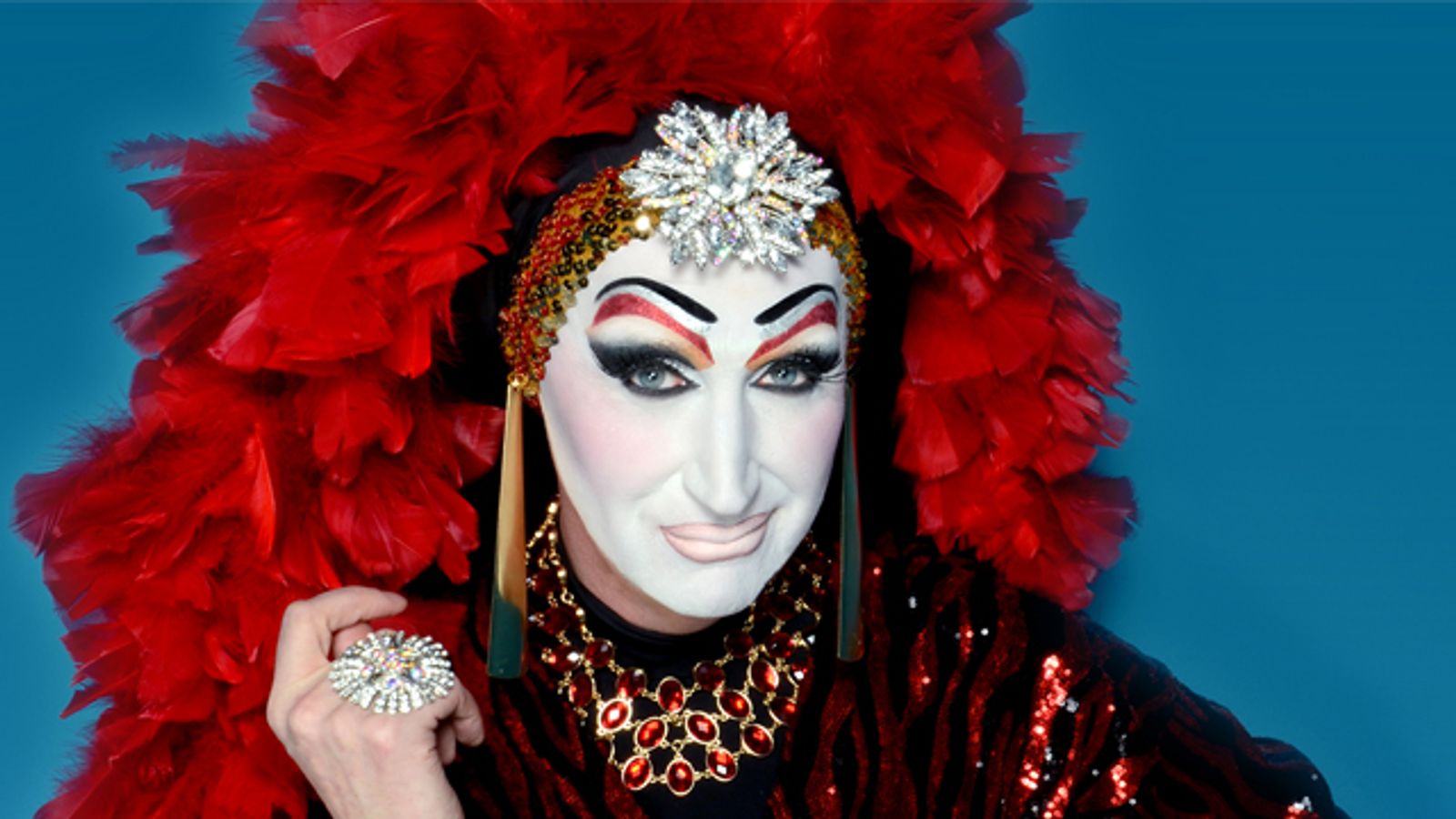 SAN FRANCISCO, CA — Today, NakedSword announced the addition of Sister Roma to the NakedSword team in San Francisco. 'The most photographed nun in the world', Roma, will serve as the gay porn giant's art director and overall Ambassador of NakedSword. In her newly minted position she will play a key role in communicating the goings on at NakedSword via social media, live events, and her creative artwork. Additionally, she will be appearing in a monthly Vlog with NakedSword CEO Tim Valenti exclusively on The Sword, which will be a shorter version of their infamous Tim and Roma series.
NakedSword founder and CEO Tim Valenti says, "Having Sister Roma on the NakedSword team is a dream come true. I've worked with Roma for years on the Tim and Roma Show, in addition to traveling around the country with her on numerous occasions and she's one of my favorite people in the world. We are going to do many out-of-the-box, fun and really creative things together. The possibilities of what we can accomplish in collaboration with Sister Roma are endless."
Sister Roma has her finger firmly planted on the pulse of the industry being a veteran with over 20 years in the business as well as the same amount of time spent as a member of San Francisco's Sisters of Perpetual Indulgence.  
Roma, who also worked as Art Director at HotHouse Entertainment for the last 15 years until the studio was recently acquired by NakedSword parent company AEBN, says of her new position with NakedSword, "I'm thrilled to be working with a team as creative, talented, and 100 percent committed to producing innovative and exciting adult content as NakedSword. I feel very fortunate that after my wonderful career at Hot House I'm able to smoothly transition into my new gig with Tim, mr. Pam and everyone at NakedSword whom I've known and loved for years. It's like coming home."
Keep a look out for the Tim and Roma Vlog covering the latest industry gossip, star interviews, promotions and much more appearing soon exclusively on The Sword.