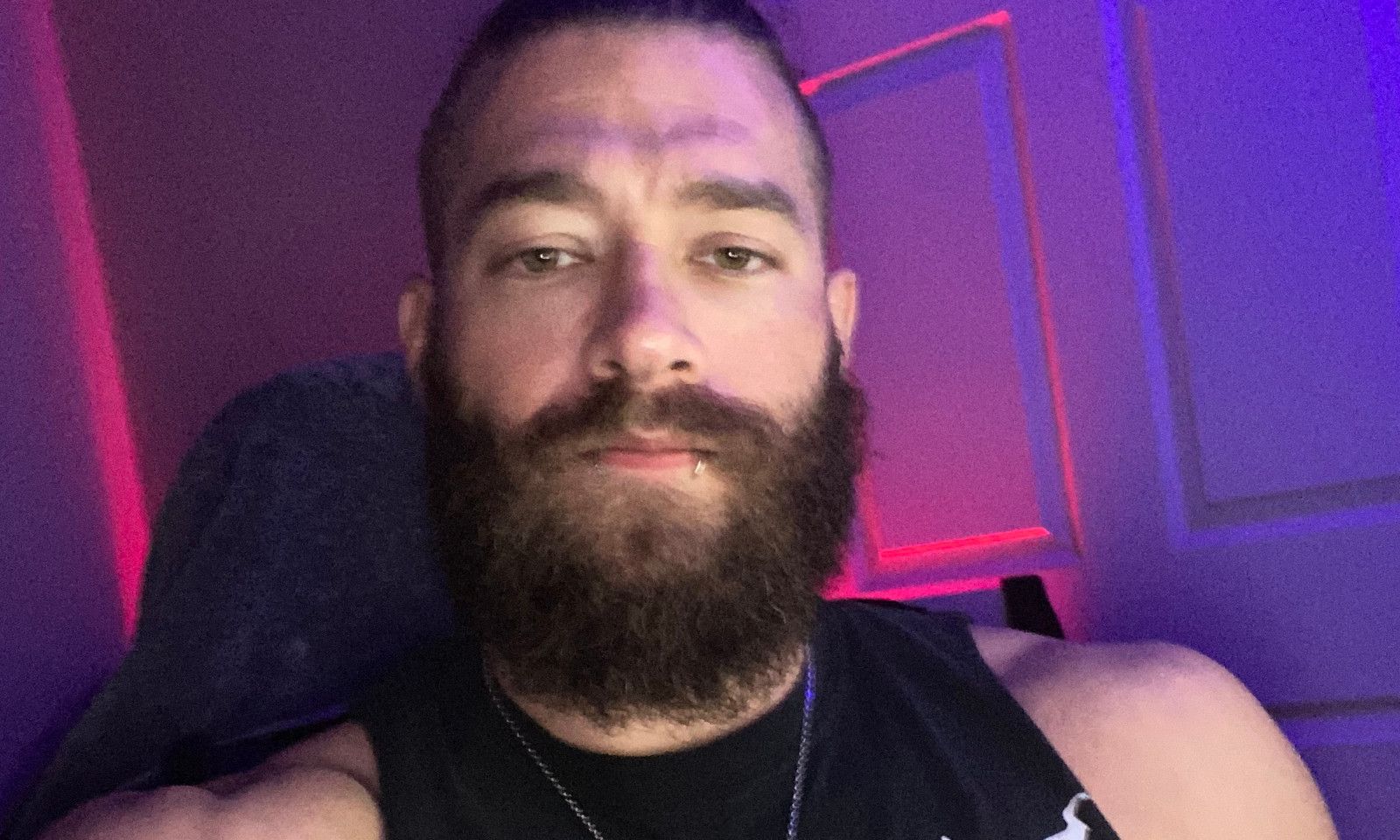 LAS VEGAS—With seven AVN Awards, along with 11 other industry honors to his credit, Xander Corvus is arguably at the top his game as he continues to earn acclaim and awards for his work.
But when asked recently about what he's most proud of, the veteran performer spoke warmly of his involvement in SW Mutual Aid Vegas, a newly created organization that he along with fellow performers Tegan Trex, Summer Hart and Codi Vore established to assist struggling sex workers.
"There's a person, rest in power, and he's a main reason that I got involved in activism," Corvus recalled. "It's Michael Brooks of 'The Majority Report' podcast. He was just an incredible inspiring human being and he would talk about giving mutual aid and helping others. Codi, Summer and Tegan and I bounced around ideas about a thing like this until one day we just did it. We don't, per se, have a leader, but those ladies are brilliant and I follow their leads." 
With a double whammy of the health and economic crisis, many sex workers discovered they were ineligible for unemployment benefits, government stimulus checks or other emergency assistance. Given the growing need during the pandemic and subsequent economic downturn, Corvus along with his friends went about developing the idea that would help fellow sex workers.
By last November, the four formed SW Mutual Aid Vegas, each initially donating whatever money they could and ultimately pooling together several hundred dollars to give to sex workers in need. It wasn't much, they realized, but they were just getting started. The new group began meeting via Twitch, where they all shared their love for gaming and connecting with fans. The Twitch meetings went on to further raise awareness of their efforts, gradually gaining support from industry members and gamers alike.
It didn't take long for a few sex workers to visit their website swaidvegas.org and request assistance. With need for everything from money for groceries and electric bills to gas and cell phone bills, the group helped pay for dozens of expenses incurred by impacted sex workers.
"We put together a small pool of money from everybody donating and we were able to help a lot of people just from this small pool," said co-founder Hart. "I said I have $800 and I could give four people $200 and I know that's a total possibility for me and could totally do that, and Codi said something like, 'I could do that too, definitely.' And Xander said, 'I could do that too' ... and it snowballed when people started to see what we were doing. They started giving us money."
Summer Hart
The group was getting more notice thanks to its fast-growing Twitch community and word-of-mouth awareness, and industry members gladly donated what they could, raising more than $10,000 within a few weeks.
Corvus and his fellow founders used their talents to host live shows to fund the organization, which proved to be a hit with fans who found the blend of sex and donating to a worthwhile cause captivating.
"We started to do live shows and live streaming orgies and donated 100 percent of the proceeds to these communities," Corvus said. "We were getting a lot of support and a great response."
The donations grew as much as the need for funding from the growing number of requests for assistance.
"It was so wild that in our first month of existence we paid out $13,000 to sex workers," Hart said. "And there was such a need in the community and the only thing that I would do was wait list people."
For Queen Ava, a fetish artist and online dominatrix, the organization is unlike others that claim to help sex workers, but instead try to steer them away from sex work.
"I've been dealing with organizations that help sex workers ever since I got involved in sex work," she said. "But I've been reluctant to get involved with them in a hands-on way because I don't think a lot of organizations that are out there are really that helpful."
Ava's positivity and knack for dealing with people earned her a permanent position as a valued member of the tight-knit group.
"Ava is just amazing," Vore said. "We are so lucky to have met her and have her join us."
Creating a supportive community that is nurturing and non-judgmental is at the heart of the effort, said Vore, who began her porn career in 2016.
"Our goal is to provide direct resources to sex workers who need it and build community for the sex worker community in Las Vegas and beyond," she said. "I think we are helping a lot of people through this group because it's run by sex workers and funded by sex workers."
Codi Vore
Besides offering monetary payments, SW Mutual Aid Vegas also provides needed items such as food, condoms, health and hygiene products and more. Although the organization is not a 501c3 non-profit organization, which would allow for keeping its beneficiaries' information confidential, SW Mutual Aid Vegas is doing fine the way it is, its founders say, helping more than 500 sex workers in its three months of existence.
While the economic crisis continues, with no end in sight, Corvus and his cohorts say the effort will continue for the long haul. But for the industry veteran, the effort is a labor of love and an honor that even surpasses his industry trophies.
"I've made a decent career for myself and while being a self-destructive alcoholic and all the issues that I have, and especially getting sober, I know how lucky I am to have the career that I have," he said. "And now I'm happy that I'm able to pay that forward and help fellow sex workers (Cumrades) that really need it. I'm lucky to be alive to be where I am."
The easy-going Ohio native with a quirky sense of humor came to Los Angeles 15 years ago to become an actor, and quickly found himself auditioning for TV shows and films, earning parts in several short films and TV shows, including Nickelodeon's Zoey 101. But he soon gravitated toward the adult industry when the TV writers' strike forced him to take three different jobs.
Today, Corvus is at home in his chosen profession and in the new endeavor that is fueled by his friends' tireless energy and dedication to help others.
Meanwhile, he and his fellow organization founders will continue to meet on Twitch every Friday night from 6:30 to 9:30 PT. To join the community, click here.
To donate to SW Mutual Aid Vegas, visit swaidvegas.org.
Tegan Trex