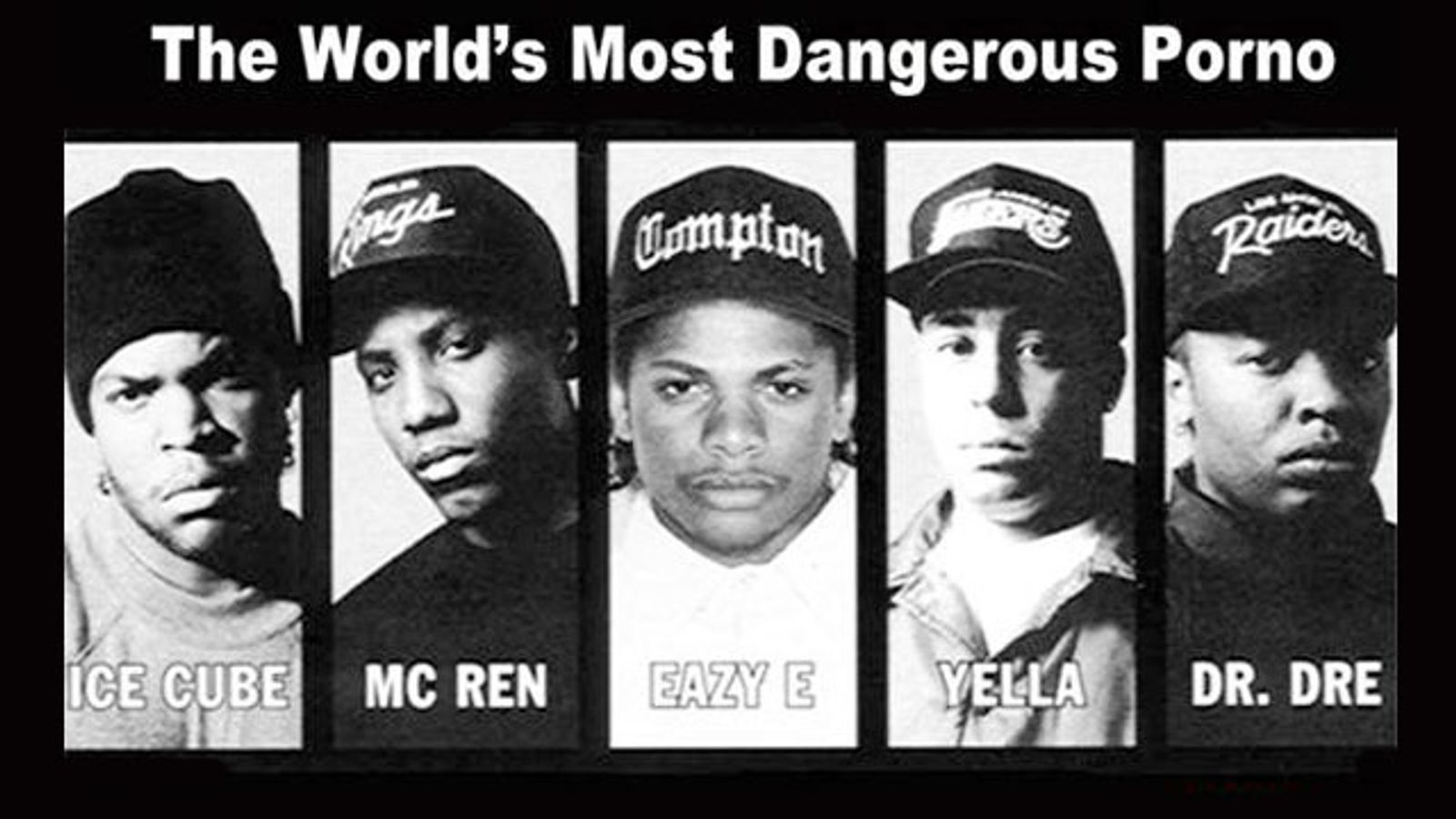 LOS ANGELES—Seemingly determined to leave no pop culture touchstone unturned, porn parody purveyor Will Ryder has set his sights on both a new decade and and a new musical genre. The man who's spoofed everything from Tin Pan Alley tunes to South Park ditties is adding rap to his repertoire with Straight Outta Compton XXX—and he's assembling the cast right now.
As the title suggests, Ryder's new porn movie parody will chronicle the rap group N.W.A, whose charismatic members Easy E, Ice Cube, Dr. Dre, DJ Yella and Mc Ren changed music history at the Ruthless Records label. The movie will showcase the famous defections to Death Row Records and the rise of Snoop Dog, Tupac Shakur and Suge Knight.
As is usual with Ryder, there's a juicy mainstream tie-in: The new title will be released on the heels of the Hollywood movie Straight Outta Compton, which is shaping up to be a summer blockbuster.
"I've always been a fan of Dr. Dre and N.W.A, and I actually used to know a few of those guys back in the day," said Ryder, who had a career in the music business before getting into porn full time.
"Our movie will be exciting and dangerous but super sexy in a raw, streetwise way—and naked women will take center stage. This movie is our most exciting challenge ever."
The director, whose homages to Jersey Boys and Grease won numerous AVN Awards over the past two years, is billing the Straight Outta Compton sendup as "the greatest XXX interracial biopic of all time."
The feature parody will show a slice of American life on the brutal streets of Los Angeles, packed with beautiful women, gangstas and hip-hop artists. The director is now casting for all parts now.
"We'll be featuring beautiful young white girls getting plowed by the toughest gangsters and rap artists of all time and we definitely need some gorgeous black girls as well along with the main characters of Easy E., Cube, Dre and the others, so don't be afraid to email me," Ryder said.
"We're putting out the call to all black male talent who can portray N.W.A, especially as youngsters. Just get in contact with me," Ryder said. "This will not be a musical in the traditional sense, but music and the making of the music will be a huge cornerstone of this movie."
All talent interested in being cast in Straight Outta Compton XXX should email Jeff Mullen at [email protected].