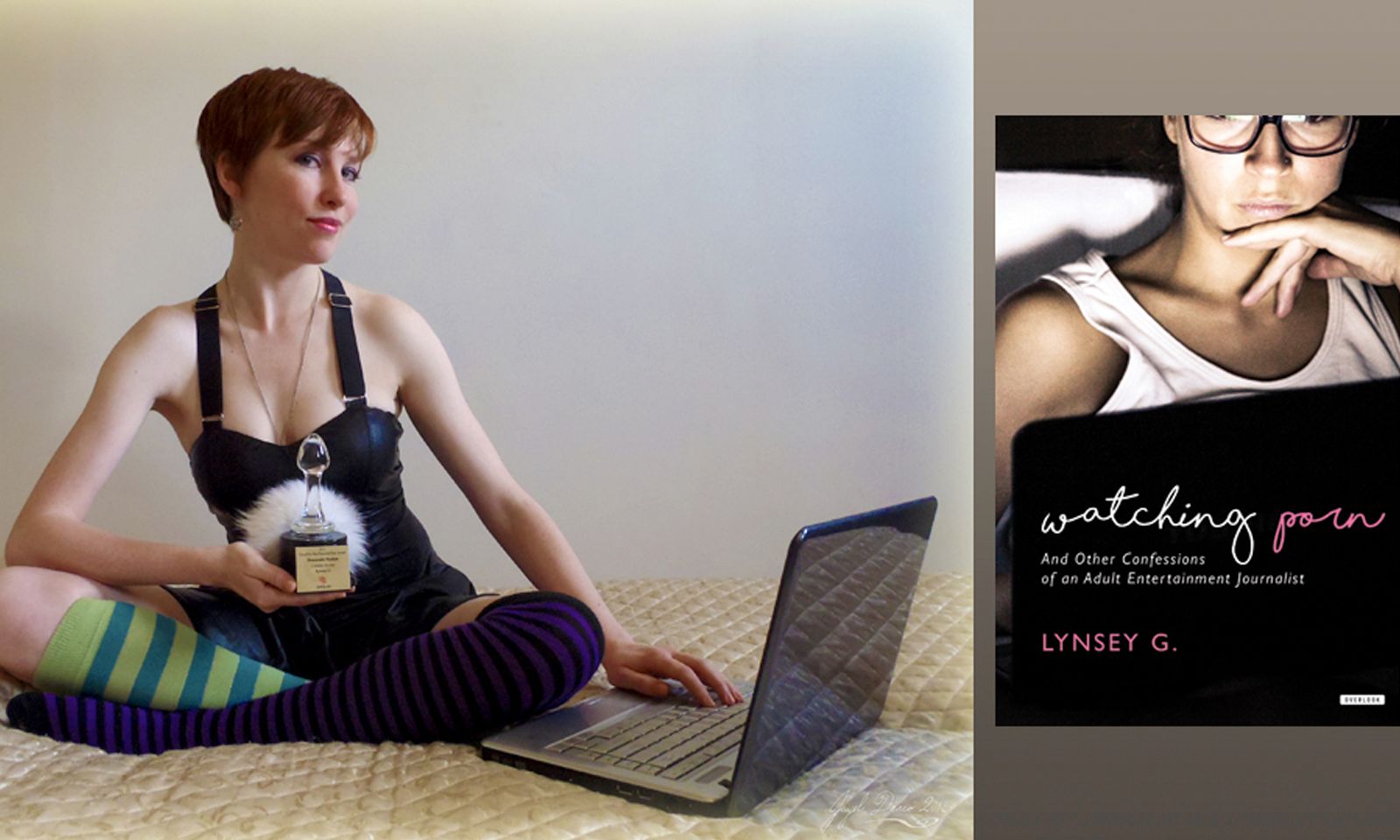 NEW YORK—Watching Porn (And Other Confessions of an Adult Entertainment Journalist)—the newest book from Lynsey G, the former editor-in-chief of adult industry magazine WHACK! and Feminist Porn Award-winning director—has been published by Overlook Press and is now available to the public.
"I feel like my 10 years of watching, critiquing, and writing about adult entertainment has culminated with the publication of this book!" Lynsey G said. "It's been a dream of mine to combine my crazy stories with all that I've learned from the industry in one volume, and it's been incredible to work with Overlook Press to make the dream a reality!"
Named one of Chicago Reader's Most Anticipated Books of 2017 and Huffington Post's 10 Buzzworthy Books from Memoirists and Essayists, Kirkus Reviews has called the book "Thought-provoking…A cleverly seductive, straightforward, unapologetically carnal chronicle of an unconventional working life."
Watching Porn can be purchased at most North American booksellers, both brick-and-mortar and online:
· Amazon
· Powell's
At 24 years old and with a freshly-received degree in English, Lynsey G began reviewing adult films in New York City. One review lead to another, and what was meant to be a temporary gig to help pay the bills became a lifelong passion to share stories of those in the industry with the public. After nearly a decade in the business, Lynsey G's newest book explores the many sides of adult entertainment, contemplating in sharp, cheeky prose the dynamics of feminism, race, and gender equality in the industry, as well as her candid experiences of being a female journalist in the world's most provocative industry.
As both a porn consumer and a porn critic, Lynsey G is not quite an insider, not quite an outsider, but has come to know the business from a unique perspective, befriending the industry's biggest movers and shakers, inspiring her to pen the hugely popular McSweeney's column, "The Conflicted Existence of A Female Porn Writer." Lynsey G co-founded the adult industry magazine WHACK! in 2009, exploring the rise in women's porn consumption and reevaluating the undercurrents of feminism within a stereotypically male-run industry.
Taking her experience of nearly a decade of covering the business, trends, personalities, and ethics of adult entertainment, Watching Porn is a provocative book, which Playboy calls "a cultural analysis [which] explores how challenging it can be for women to function in the world's most provocative … industry," and David Ley, PhD, calls "A valuable and insightful contribution to our ongoing dialogue about the role porn holds in society today, and what role we believe it should hold, in a responsible and ethical formulation of modern sexuality."
Lynsey G is currently in the middle of scheduling a nationwide book tour to go along with the release of Watching Porn; to inquire about a reading or signing at your venue, contact Lynsey G directly at [email protected].