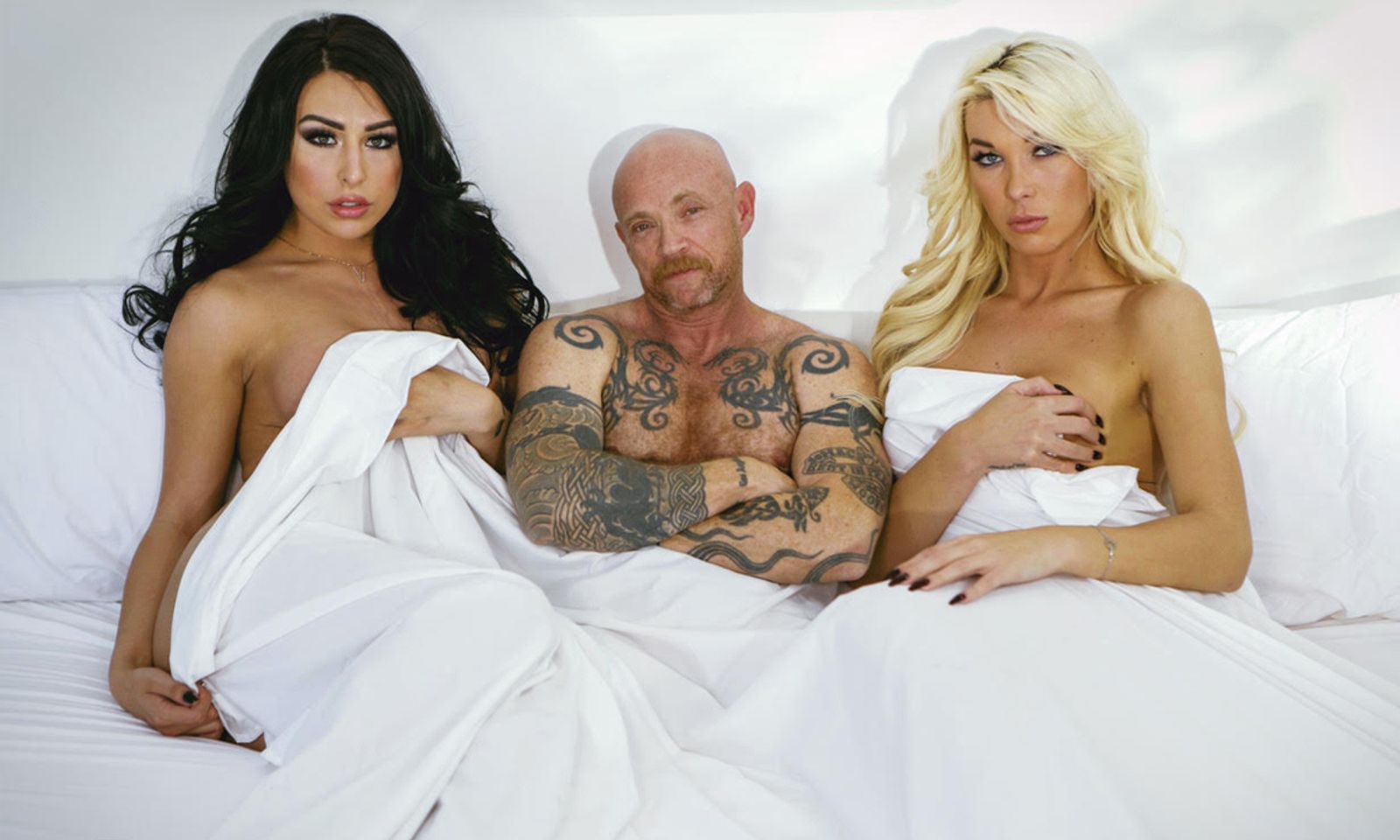 LOS ANGELES—In the best of all worlds, a star showcase offers fans of adult entertainment more than just a compendium of scenes featuring a favorite performer. The best showcases go much further, giving the audience an intimate look at the person behind the performer.
And when it comes to pioneering FTM trans performer Buck Angel, director Dana Vespoli had a lot to explore in Buck Angel Superstar, the first-ever FTM trans showcase from leading trans-erotica studio TransSensual.
Those unfamiliar with Buck Angel—an AVN Hall of Famer who has been in the industry since 2004—will find themselves in for a treat when they meet this unique, funny and passionate advocate for trans rights and sex-positive attitudes.
Under Vespoli's always inspired direction, Angel is presented here in a new light, performing in four hardcore encounters with TS stars Aubrey Kate, Chanel Santini, Tori Mayes and Mandy Mitchell. But beyond that, Vespoli turns this movie into an intimate exploration of Angel's life, portraying not only his sexual encounters as a TS superstar but also the ways in which his fame takes a toll on emotional connections.
Angel said of his experience, "Working with Dana Vespoli and her TransSensual crew on this project was like working on a well-crafted mainstream film. The concept was so unique I could not say no. I love pushing boundaries and taking pornography to new highs. Porn and erotica are looked down upon and not seen as a form of art. These kinds of films will change that. It was an honor to be a part of it."
Vespoli also expressed her excitement over the project. "Buck Angel is an amazing performer and an amazing human being, period. I had the opportunity to make something unique and original—something that didn't follow in the pattern of a typical studio title theme, so I decided to focus on something unique to Buck," the director said.
"One thing that stood out to me, since I follow Buck on social media, is the extent of his traveling," Vespoli explained. "He is constantly traveling to do public speaking engagements, and he travels all over the world. If he is not in Japan he is in Israel, or Australia, or Amsterdam—it goes on and on. Buck is a celebrity—an icon who transcends his genre. I thought about what it means to be a celebrity, and to represent so much to other people. I am fascinated by the irony of being lonely in a crowded room and the feeling of isolation that comes from being wanted by so many people."
In its final form, Vespoli said, Buck Angel, Superstar explores those feelings "as we follow Buck through various jet-lagged encounters, as he searches for connection. Buck had wonderful partners to work with: Aubrey Kate, Mandy Mitchell, Chanel Santini and Tori Mayes. Each of these ladies brought so much passion to their scenes."
The film will be released June 21. Click here to see the SFW trailer on AVN.com. And a hardcore trailer is available exclusively here on Mile High Media's official blog.
Pictured above: Chanel Santini, Buck Angel and Aubrey Kate in a still from Buck Angel Superstar (TransSensual/Mile High Media)