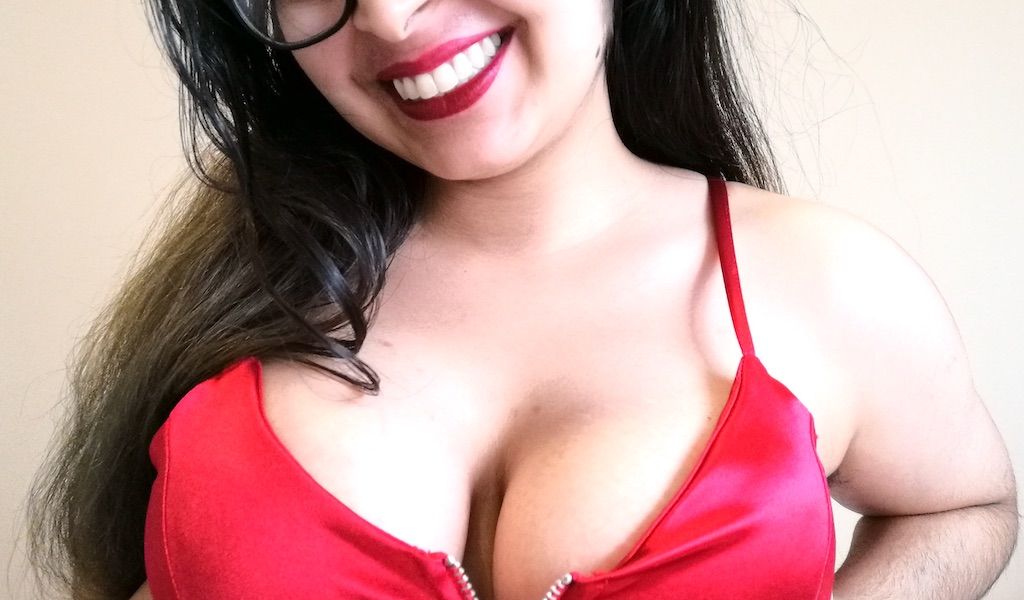 LOS ANGELES—Since the COVID-19 pandemic hit the United States, causing stay-at-home orders and business shutdowns starting in March, sex workers have been moving online albeit with varying results. A New York Times report in April documented how the pandemic led to a sharp rise in viewers for online sex workers, but due in large part to the increased competition, not a sharp rise in income.
Now, one sex worker has created a tutorial, available via AVN Stars, for others to explore an online avenue that has generally been unwelcoming to the profession. But Sitara — known as Sultry Sitara on her AVN Stars page — says that she has found success with her presence on the internet forum Reddit, and she has created a video to help sex worlers turn the sometimes intimidating platform to their advantage.
"Listening to fellow adult entertainers and non-sex work friends, I heard so many negative things about Reddit," she told AVN in an email. "My perception of Reddit was that it was full of racist dudebros who hate women (let alone a brown woman like me), and it would be an absolute waste of my time and energy."
But Sitara — who describes herself as "a nerdy busty hairy Indian adult entertainer offering phone sex and indie content creation" — now says that she "can't see myself without Reddit for promoting my work and staying in touch with my fans!"
Other than AVN Stars, Sitara engages in little other social media besides Reddit. She has never joined Facebook or Instagram, and though she does operate a Twitter account, that platform "never was good for my sales or customer engagement."
Sitara's main outlet is NiteFlirt, a phone sex site. Since going online with her Reddit presence, Sitara says that she has seen a noticeable increase in sign-ups to the site using her unique affiliate link.  
"After monitoring my social media for three months, I noticed that I've gotten more traction from a few months on Reddit than a year on Twitter," she says. "I'm no Reddit expert by any means. I just love helping people when possible and sharing my knowledge with other sex workers :) I feel like a lot of sex workers struggle with Reddit because it's a different way of finding where to post and navigating several subreddits."
So what can sex workers who may be considering a move to Reddit expect from her "Reddit For Sex Workers" tutorial, accesssible on AVN Stars at this link?
"My tutorial is me sharing my screen for 90 minutes and discussing signing up for Reddit, finding places to post, understanding the need for verification, navigating sites to host images and videos, using Reddit's features, and more," she says. But she also emphasizes how a Reddit presence can serve as "a space that loves you for what you've got will naturally draw in customers who love your style and appearance."
In Sitara's case, her distinctive characteristic, she says, is that "I'm naturally hairy. I'm Indian, so this is my life. Hairy arms, hairy legs, hairy pussy, hairy thighs, hairy armpits: you get the picture."
Through Reddit she has found an audience that celebrates her for that quality.
"In mainstream media and society, hairiness is viewed as ugly and unacceptable, but I've always been a hairy Indian woman, and that's how I plan to stay. I market myself as hairy, and my customers love knowing that I'm a hairy woman," she told AVN. "I post pictures on Reddit highlighting my hairiness, in addition to my sexy cleavage and my gorgeous smile." 
Her online Reddit tutorial contains tips and advice on "where to find places to post to highlight who you are as a sex worker," which for Sitara means, "I'm ethnically from India, but I was born and raised in America, so I think of America as my home. I've labeled myself as the dominant nerdy Indian girlfriend since that's who I am, with some big tits and glasses just for more appeal! I love bringing fantasies to life, whether that's through phone sex, sext, chat, or my content! I specialize in JOI, edging, tease and denial, and body worship."
Finally, she says that in developing a social media presence on Reddit, Twitter, or any platform, sex workers should start with "an Internet safety plan before posting on social media to be safe." Sadly, online trolling and abuse often comes with the territory. 
"I would like readers to know that every social media platform has its trolls, so that's going to be expected wherever you go," Sitara advises. "Take time getting used to a social media platform's rules and regulations, since every one is different. But, overall, have fun using social media! Yes, if you've been in sex work for a while, you've heard of consistent engagement, and you're probably tired of the word engagement. But, to be relatable and unique in the content you create and promote will make you stand out and desirable to someone who's looking to support you and your work."
Photos courtesy of Sultry Sitara