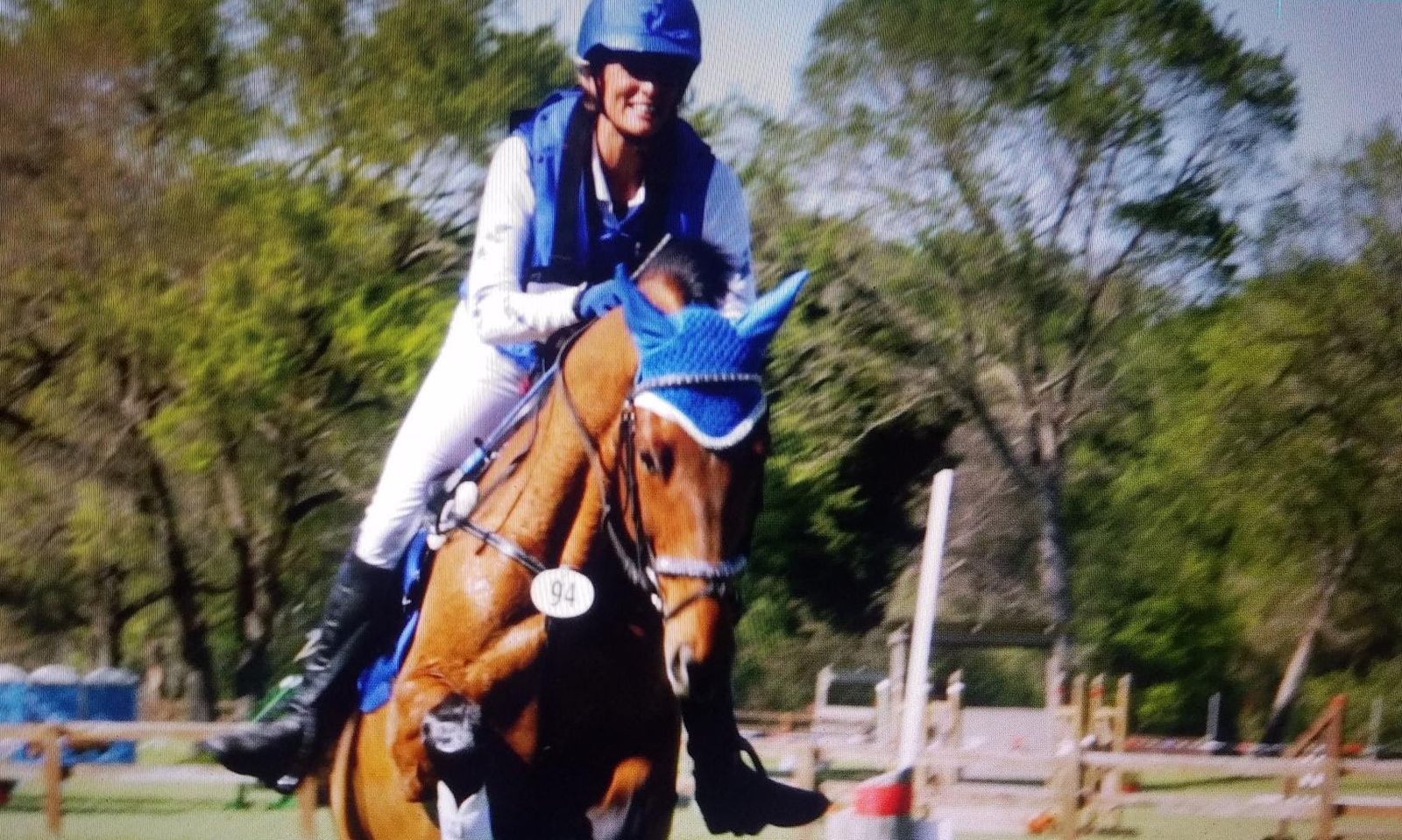 LOS ANGELES—Saddle up, Stormy Daniels fans! The Wicked contract star/director is back with another equestrian-focused project, her most ambitious since Wanted. That sweeping historical epic—a co-production of Wicked Pictures and Adam & Eve Pictures—rode out of the 2016 AVN Awards with top honors as Best Drama.
Now the award-winning director/writer/performer has wrapped production on Unbridled, filmed on location in Texas and set in the fiercely competitive world of equestrian "eventing." The biggest production to date from the romance-driven Wicked Passions imprint, Unbridled stars Daniels, Lyra Law, Kayla Paige, Rachel Starr, Jay Crew, Marcus London, Michael Vegas, Jack Vegas, Dick Chibbles and many others.  
"I wanted to showcase two of my own 'passions' at once—eventing with my horse, and making awesome movies," the triple-threat writer/director/star said of the project's genesis. "This is biggest Wicked Passions movie we've ever done, the first one I've starred in, the first one we've shot out of state, and the first time we've used drones in a Wicked movie to get panoramic aerial shots. There is no stock footage in this movie, none whatsoever."
In Unbridled, Daniels takes on the role of Avery Montgomery, a savvy New Yorker who returns to her Texas roots to save the family farm, only to run into her old beau in the process. Blending erotic fantasy with the Southern voice of writers such as Jamie Kornegay and Harry Crews, Daniels portrays a powerhouse character who can do it all - make it in small-town Texas and the Big Apple, win back the ranch, and lasso the man who got away. Lyra Law portrays Avery's younger sister, Joey, while Jay Crew plays Wes, the stoic Montgomery family patriarch.
"I cast Lyra for several reasons," Stormy reveals. "One, she's a fantastic actress and a great performer. Chemistry is really important when we're making the Wicked Passions movies, so I had her work with Michael Vegas. They're a real-life couple and they play off each other in a very believable way. Lyra's reliable, and she also started riding recently, so she's comfortable around horses. She didn't do the jumping, but what was so serendipitous was that she looks almost identical to my best friend, who lives in Texas and was her stunt double in the movie. They look so much alike that even I can't tell them apart in the riding scenes!"
Daniels also shared her praise for the male cast members. "TJ Bravo is great in this. We not only filmed at his ranch, but he plays the villain, the catalyst for the major conflict in the movie. It was his first time doing any kind of acting whatsoever, and I'm sure he'll end up getting nominations for his work here, as will Marcus London, Rachel Starr and Jay Crew, I believe."
As an actor, Crew found playing the family patriarch hit close to home. "Getting into character was easy, because I am a dad. I have children Stormy's age, so I was able to relate to the situations and bring them to the character. When a stern moment was needed, it was very easy to come by. When emotional moments were needed, they were easy to come by. I enjoyed being the character."
Turning to the technical side, veteran cinematographer Jake Jacobs enjoyed helping Daniels bring her vision to life. "Shooting out-of-state, at a location we weren't very familiar with, presented challenges. I'm not a part of the equestrian community, but I really admired how dedicated everyone was—some of those jumps looked very scary. To be able to capture all that on video, and to help Stormy bring her love of riding to the screen, was both rewarding and a lot of fun."
It's been a busy year already for Daniels, who recently made her anal-sex debut in the erotic thriller Vendetta opposite co-stars Asa Akira, Kleio Valentien, Kimber Woods and Kenzie Taylor. Snapshot, a sexy ensemble drama starring Taylor, Edyn Blair, Ella Nova and Lauren Phillips, just streeted on May 10.
Scheduled for a mid-August release, Unbridled finds Daniels returning to the blockbuster territory she mined so successfully in such mega-productions as Operation Desert Stormy and Operation Tropical Stormy a decade ago. "This was a true passion project of mine and it has turned out amazing well," she enthused. "I'm excited to share Unbridled with the world!"
Wicked Pictures president and owner Steve Orenstein also shared his Unbridled enthusiasm. "Stormy is creating, directing and starring in a myriad of quality productions which represent a diverse range of genres and skills. Like Wanted, Unbridled is a very personal project for Stormy, and I believe fans, reviewers and customers will find it every bit as rewarding."
The director's most recent project—the paranormal Wicked Passions thriller From Beyond, starring Chanel Preston, wrapped filming on May 3. For more information about Daniels' work, visit Wicked.com.