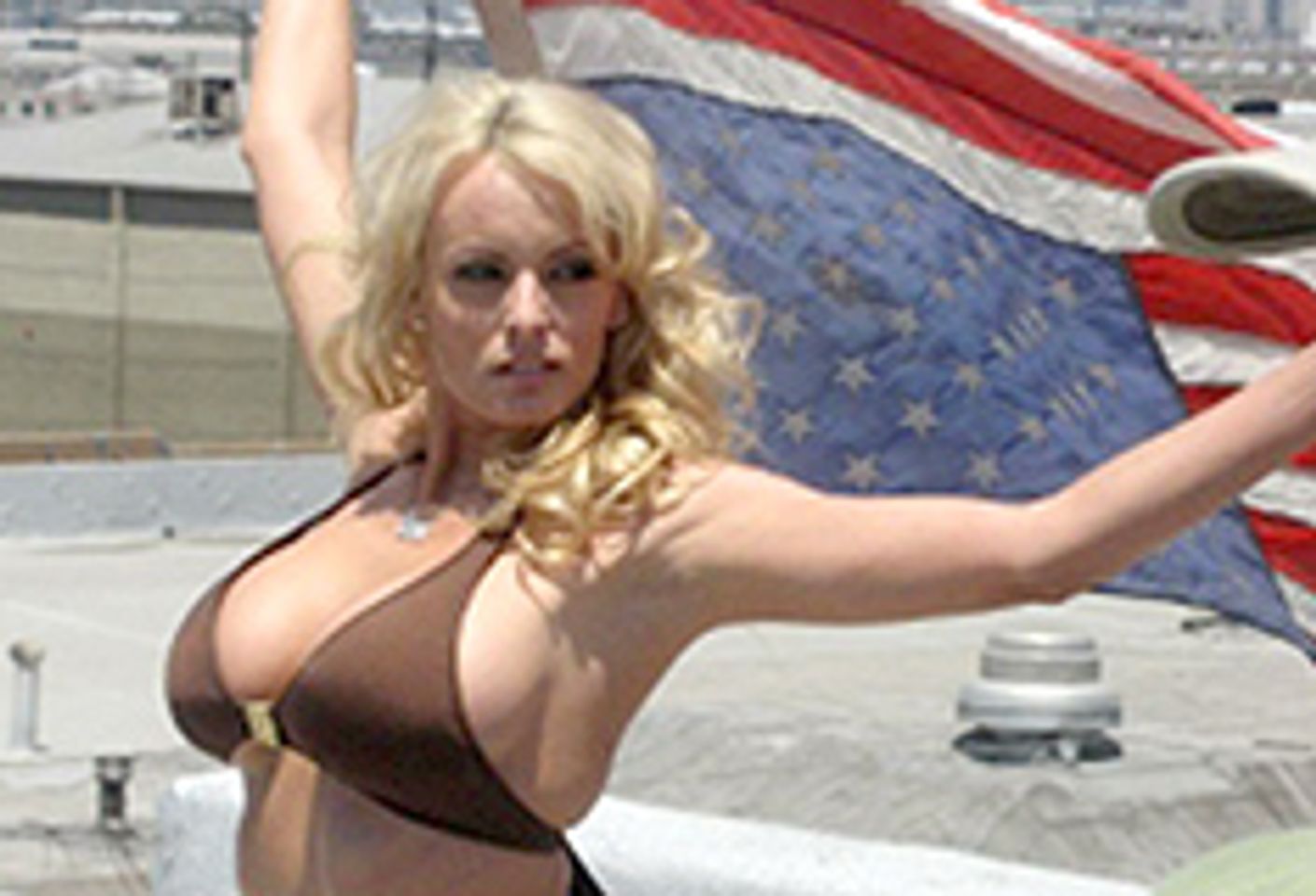 HOLLYWOOD — Wicked Pictures contract star Stormy Daniels has now added music video babe to her list of mainstream credits with her appearance in the new Maroon 5 video "Wake Up Call," which debuted Tuesday on MTV's "Total Request Live."
"I was a little nervous, because I didn't know how much footage of me they were going to use," Daniels told AVN, "but they used quite a bit, so I'm pretty excited."
Daniels said she landed the part simply by going to a casting call, and that she was convinced she wasn't going to get it because she inadvertently insulted the band during her audition.
"They asked me to dance around in front of a screen," she explained, "and I said, 'Oh, I didn't know I was going to be dancing in the video,' and they're like, 'Oh, no, no, no, the part you're auditioning for doesn't have to dance' — which is funny, because I ended up dancing in the video — 'but the boys want to see you move around.' So they started playing this song, and I said, 'This is the worst song to try to dance sexy to ever.' And they were like, 'Uhhh ... that's just our song.'
"But apparently I left a lasting impression," she continued, "because not only did they call me the next day to book me for the shoot, they actually gave me a bigger part."
In the video, Daniels shows up several times, including as a police officer who chases down the lead singer of the band and handcuffs him. She was allowed to wear her Wicked necklace throughout, and it reportedly is visible when the video is paused while she's on screen.
The shoot took place over two days in downtown L.A., and according to Daniels, two of the band members told her they were big fans of hers, and invited her as a VIP guest with backstage access to their L.A. show this November.
To see an NC-17 rated version of the "Wake Up Call" video, click here.