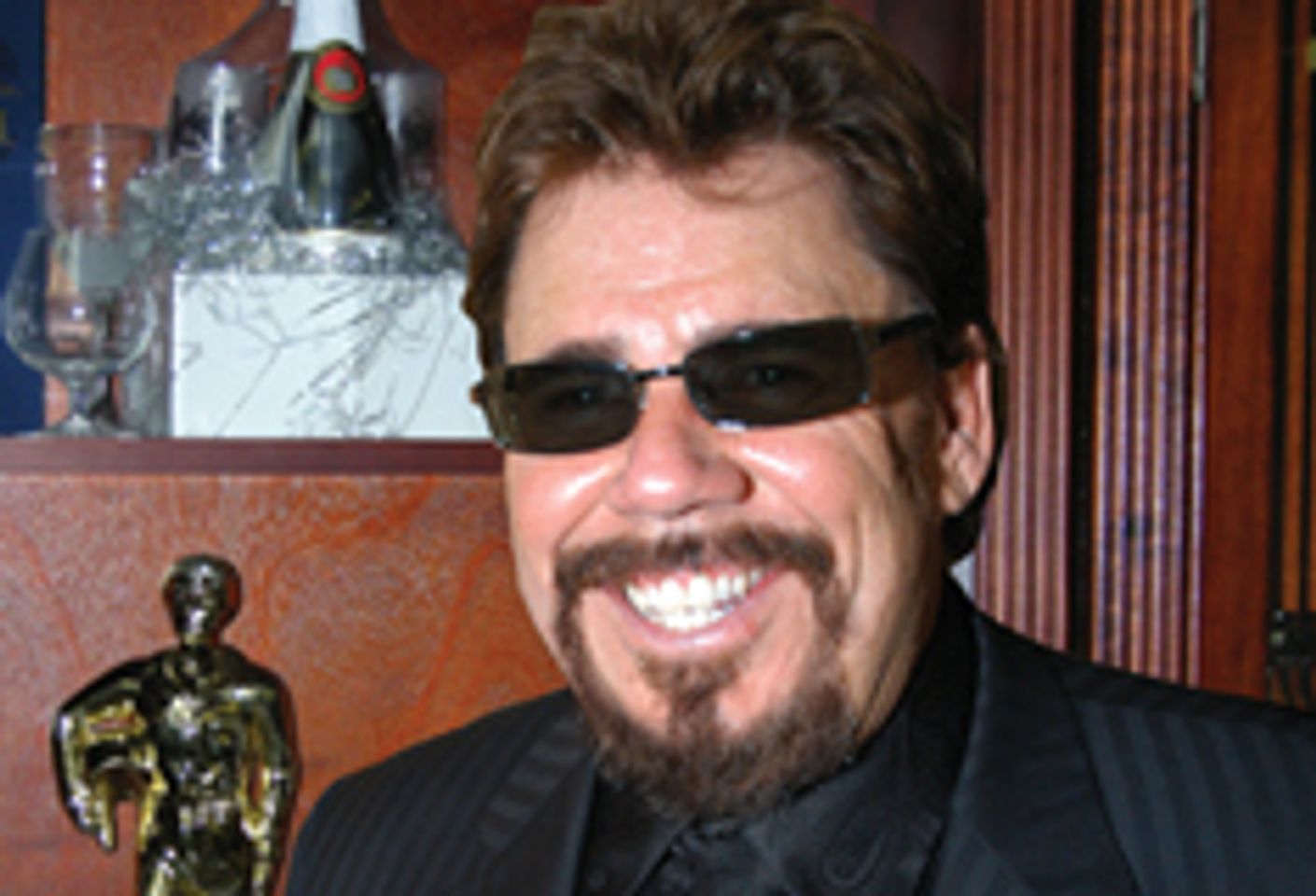 LOS ANGELES -  SexZ Pictures owner and producer Bo Kenney is taking legal action against Adam & Eve Pictures and director Eli Cross in a contractual dispute arising from Cross' involvement in the big-budget feature The 8th Day.

Directed by Ren Savant, The 8th Day is Adam & Eve's most expensive movie to date. The post-apocalyptic porn flick began shooting this summer with contract star Kayden Kross, but production was suspended just two days before the scheduled wrap when Kenney voiced his objection to Cross producing and allegedly co-directing the movie.

"We have a contract that says Eli Cross is exclusive to us in the creation of any adult-themed motion picture," Kenney told AVN. "At some point, [Cross and Adam & Eve] came up with the notion that he could produce a movie for Adam & Eve and it wouldn't violate his contract with us."

Kenney maintains Cross and Adam & Eve have caused "irreparable harm" to SexZ Pictures by creating a conflict of interest.

"I think both parties tried to circumvent an existing agreement," he said. "It's delayed several projects. This has driven a wedge between us and Eli Cross, and it's hurting our ability to move forward."

Adam & Eve resumed production on "The 8th Day" this week. Savant is now finishing the movie with producer David Lord for fall 2009 release.

"We knew that Eli Cross had a relationship with SexZ Pictures, but he told us that he could produce this movie; he just couldn't direct it," said Adam & Eve general manager Bob Christian. "When the realization came up that Eli Cross was not to be involved, we suspended production."

Kenney says sources told him in July that in addition to producing, Cross may have had a hand in writing and directing The 8th Day - a claim which Adam & Eve denies. Kenney has since heard conflicting stories from the parties involved.

"At first, Eli told me Ren Savant had some problems and asked him to help out for a day or two on set," Kenney said. "I later found out Eli was the producer of the movie, and [Adam & Eve] allege he told them that was okay. When that came out, Eli told me that yes, he had agreed to produce the movie. It's an inconsistency."

Adam & Eve production exec Meredith Christopher said she had been in talks with ex-Vivid director Savant for six months before green-lighting The 8th Day in January at the 2008 AVN expo. At the the time, Savant's friend Cross was celebrating the success of Upload, his second big award-winning feature for SexZ following the 2007 political thriller Corruption. Savant worked on both movies, and later shot Icon, Cross' showcase for SexZ contract girl Hillary Scott.
"All of these guys - Eli Cross, Ren Savant, David Lord - have worked on crews together for years in different roles," Christopher said. "Eli was brought in to produce The 8th Day because he has experience handling big-budget shows - we had never done something like this before. I was aware that Eli was exclusive to SexZ Pictures as a director, but I was told several times by Eli and Ren Savant that this was okay. I also have a signed contract from Eli stating that there was no conflict of interest."
Kenney proposed a settlement to Adam & Eve, but the studio has declined the offer, he said. 
"In our contract with Eli, there is a granting of rights to us," Kenney told AVN. "So if he wrote the script, we own the script. We were paying him under an exclusive deal, and we have an ownership interest in his work. I offered to make [The 8th Day] a co-production with SexZ Pictures, with a split percentage of the profits, but they refused."

Christopher told AVN that any legal claims should be strictly between Kenney and Cross, and not with Adam & Eve.

"I have not seen Eli's contract with SexZ Pictures," she said. "We're caught in the middle, and we are the innocent victims – it's unfortunate to have companies attacking each other."

Kenney agrees that the situation is regrettable, noting his longstanding respect for Adam & Eve and owner Phil Harvey.

"It is a big mess," he said. "I don't think Phil Harvey knew about this. [Cross] should not have been involved in this movie. He is an award-winning director, and they knew he was working with SexZ Pictures."

Kenney said his lawyers are working "hot and heavy" on the case. He expects to serve the defendants with papers within two weeks.

Cross declined comment on the situation when contacted by AVN.
 
Pictured: SexZ Pictures CEO Bo Kenney