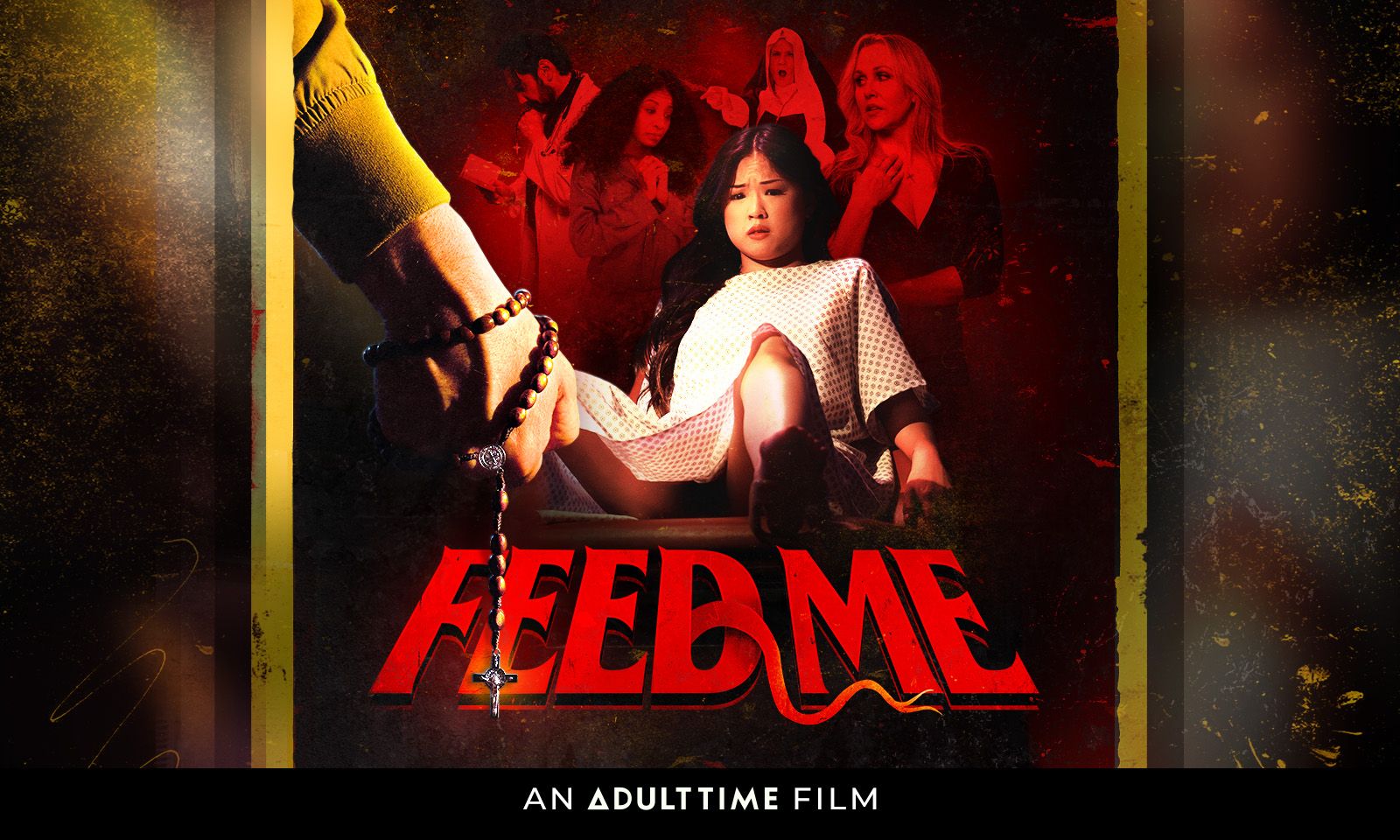 MONTREAL—As Halloween season gets underway, director Ricky Greenwood jumpstarts the spookiness with new feature Feed Me, out today on AdultTime.com.
According to a company synopsis of Feed Me, "Lulu Chu plays Sally, a woman who awakens one fateful morning to painful abdominal cramps, leading her to a strange encounter with a nun (the legendary Ginger Lynn) before seeking an emergency consultation with Dr. Petit (Tommy Pistol), who concludes that there appears to be no cure for her insatiable appetite. 
"In her voracious search for gratification, Sally feeds her carnal appetite by indulging in an encounter with an old crush (Alex Jones), her handsome co-worker (Damon Dice) and her best friend (September Reign), but it's not enough. With the help of Dr. Petit, Sally needs to somehow break free of the overwhelming force that has now taken over her life."
"Feed Me is a cinematic exploration of the consuming nature of desire," said Greenwood. "Through Sally's character, these cravings take on a life of their own in a journey that's both unsettling and fascinating, and we look forward to taking audiences along for this incredible ride!" 
Added Adult Time director of marketing Frank Stacy, "Working with Ricky on these types of projects is always a blast. Not only is he one of the most passionate individuals in the industry when it comes to movie-making, but his extensive knowledge of cinema gives him an edge that makes all his projects unique and fun!"
Find Feed Me on its own dedicated Adult Time channel here.