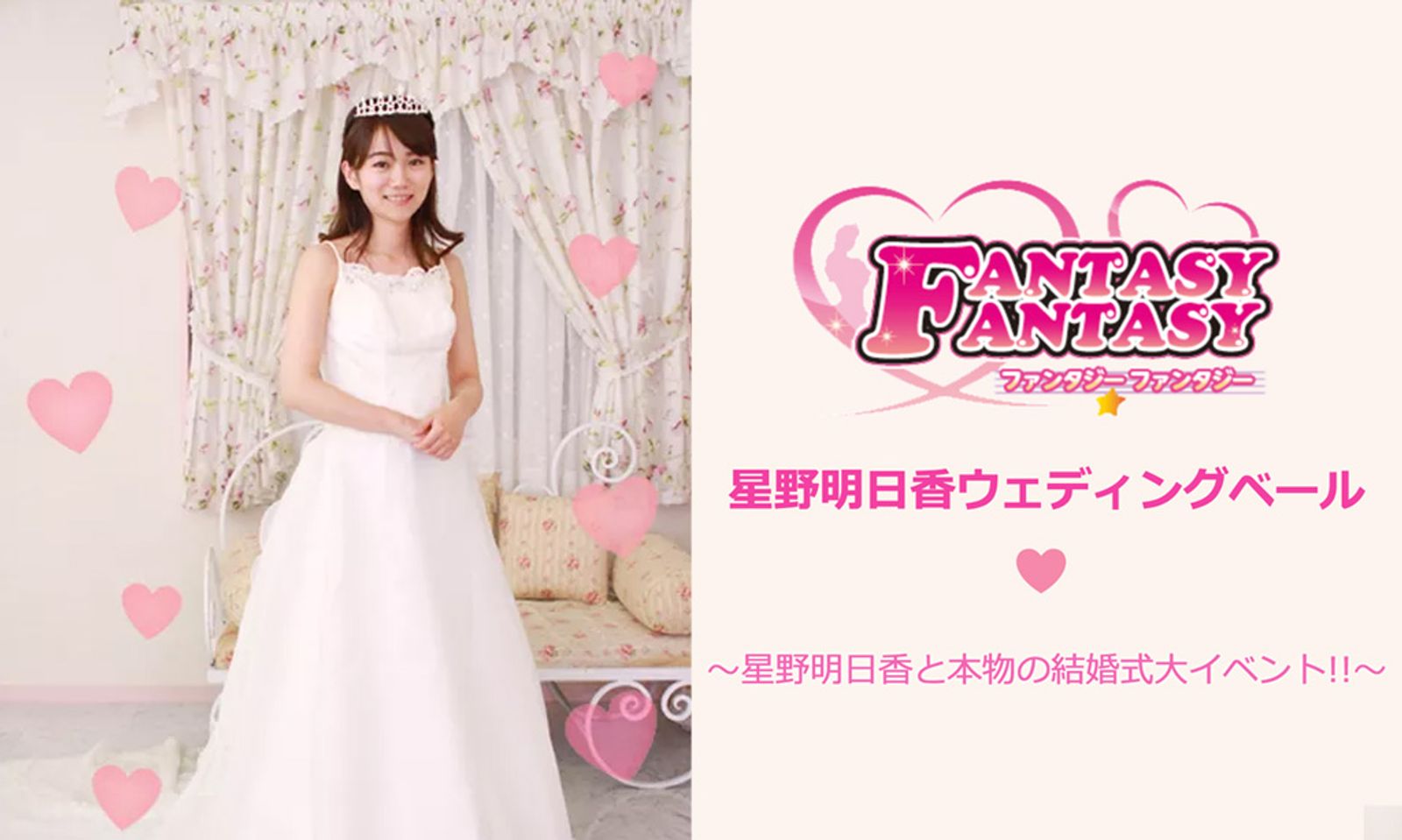 JAPAN—Asuka Hoshino, a 31-year-old former performer in Japan's porn, or "AV," industry, retired from making adult videos about four years ago. But Hoshino appeared back in the public eye this week when she announced her new, non-porn entrepreneurial endeavor: marrying her fans.
For a fee, the star of Naive Sex of the Innocent Idol, Surprising Facial, Let's Have Sex After Class! and Sex with a Big Man now says she will participate in marriage ceremonies with not just one but three of her fans.
Hoshino's announcement comes shortly after another popular Japanese porn star, Sola Aoi, surprised and saddened her fan base by announcing on January 2 that she had secretly married musician DJ Non, a man she rather bluntly described as "neither handsome or rich."
But while Aoi has made a transition in Japan from porn star to "sexy actress," Hoshino has stayed mainly out of the spotlight since stepping away from the adult industry at the end of 2013. 
Now Hoshino is back, offering her services as a bride to three of her fans—for a fee of 350,000 yen each. That's about $3,100 in United States currency. Each wedding, assuming the former adult actress finds any takers, will be fully authentic—except for the legalities. The weddings will simply be for fun, to give the fans the experience of marrying their favorite porn star.
Each wedding will take place in Tokyo's upscale Odaiba district, located on a series of artificial islands in Tokyo Bay. The islands were built about 150 year ago, as part of Japan's defense against foreign navy attacks. But in the late 1990s, developers began building ritzy hotels and shopping malls on the islands, which as a result have since become one of Tokyo's most popular tourist destinations.
The wedding experience even includes "outfit shopping," during which the bride and groom will shop for and select a wedding dress and tuxedo, as well as rehearsal dinner and a full wedding ceremony that will end in what will certainly be the highlight for any fan willing to pony up his 350,000 yen—kissing the bride.
But caveat emptor—Hoshino's promotional materials note that the kiss will be "posed only." The customer will take home six photographs taken by a professional wedding photographer as mementos of the experience.