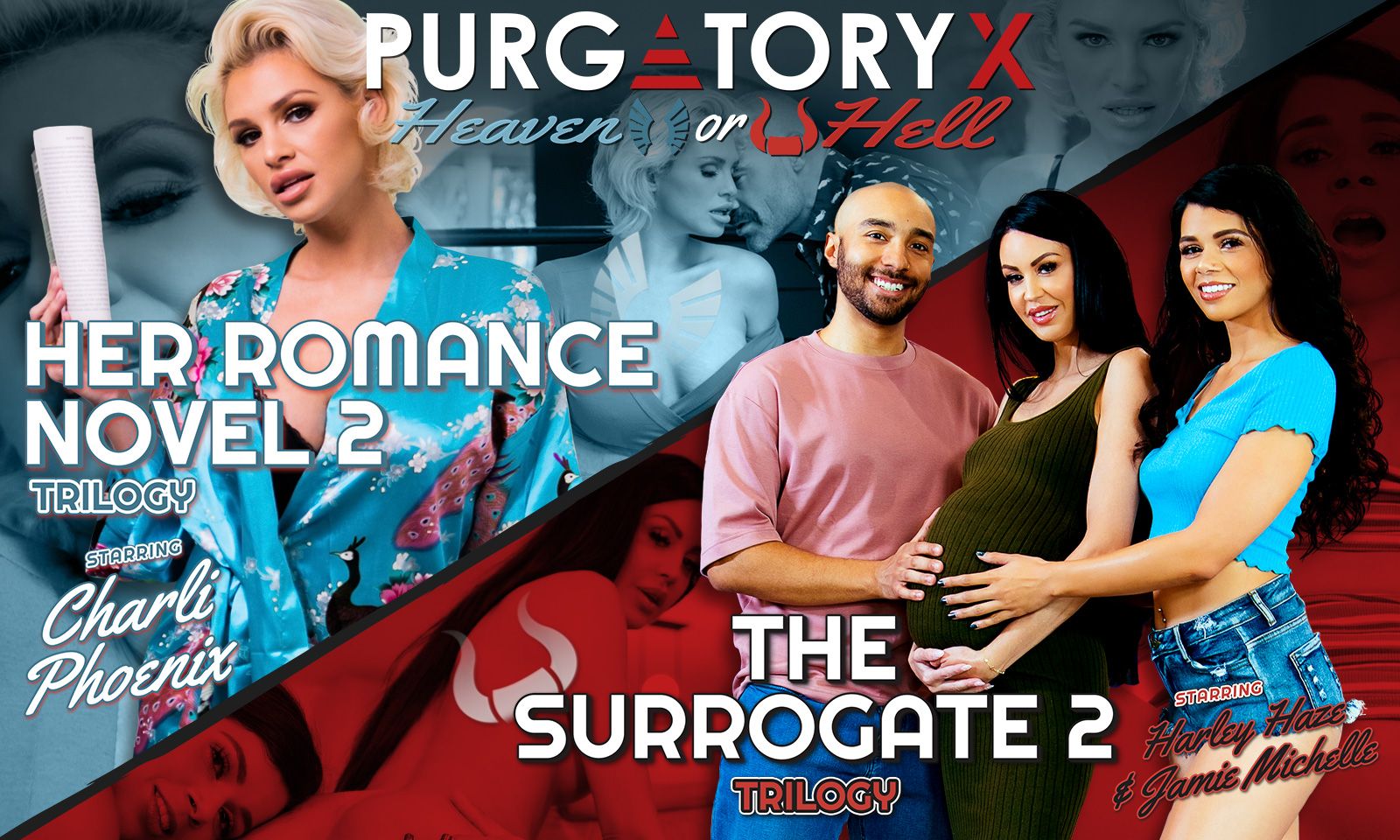 MONTREAL—Purgatory X has released a new two-in-one DVD, Her Romance Novel 2 - The Surrogate 2. The two titles on the DVD are both trilogies.
This new title is available in retail shops and wholesale outlets.
"In the Her Romance Novel 2 trilogy, a beautiful housewife aroused by the erotic romance novels she's been reading surprises her husband. She then seduces his best friend because one cock is not enough for the insatiable beauty who wants them all," explained a studio rep. "In The Surrogate 2 trilogy, a sexy MILF is asked to be the surrogate for a young couple, but the conception must be natural. They agree, but after a first attempt goes as planned, naive Harley catches her cheating boyfriend and stepmom 'making babies' again!"
The title stars Charli Phoenix and Harley Haze. Charles Dera, Donnie Rock, Jamie Michelle and Oliver Davis also star.
To check out the box art and a preview for Her Romance Novel 2 - The Surrogate 2, click here.
For more from Purgatortary X, go to PurgatoryX.com.
For more information, contact Nicolas F. at [email protected].