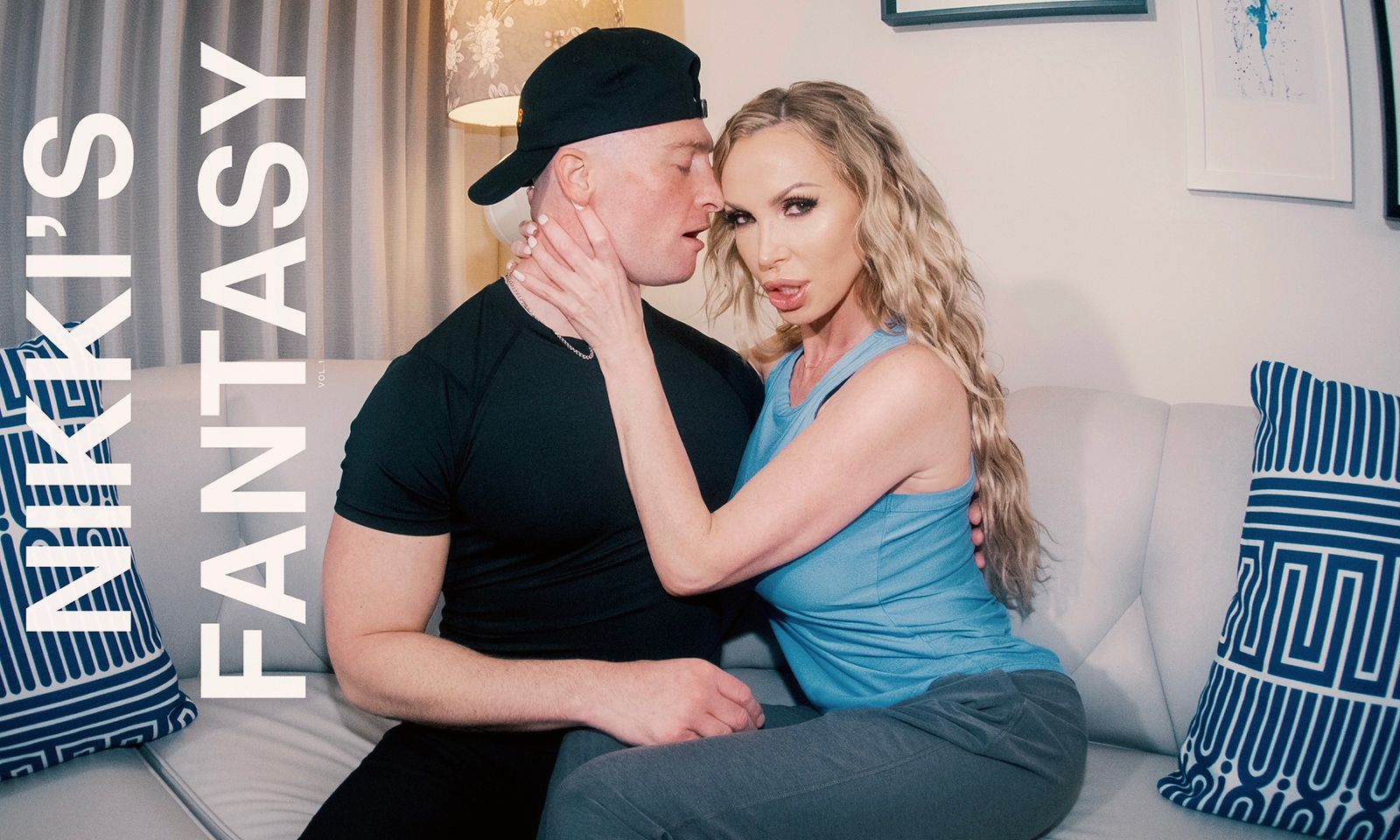 LOS ANGELES—Nikki Benz has launched her new series, Nikki's Fantasy, on NikkiBenzFans.com and OnlyFans.
The 2016 AVN Hall of Fame inductee and 2020 AVN Awards host described the new series as a chain of standalone scenes "where I make my personal fantasies come true in each installment."
In the debut scene, Benz hooks up with Zac Wild, who appeared in Benz's Throat Queen II this past summer.
"I am thrilled to partner up with Zac Wild again," Benz said.  "My fans love him, I love performing with him, and I'm so honored that he said yes to being the first male star featured in my new series, Nikki's Fantasy."
"It's such an honor and privilege to be able to work for Nikki when she decides she wants to get a little Wild," Wild said. "If you had told me in my younger days, 'In the future you'll be working with Nikki Benz,' I wouldn't believe it. It's amazing how life can come full circle sometimes."
Benz, who adores the "incredible creative freedom" she has found as a producer-director, adds that Nikki's Fantasy is "the latest example to my commitment to delivering high-quality, engaging content to my fans."
To watch the scene, visit NikkiBenzFans.com and OnlyFans.com/nikkibenz.
The adult superstar is also pleased to have earned a nomination in the 2024 AVN Awards in recognition of her exceptional work in Naughty Housewives from Naughty America, opposite Savannah Bond, Kayley Gunner and AVN Best Male Newcomer nominee Dan Damage.
Of the scene, which is contending for the Best Virtual Reality Sex Scene – Group trophy, Benz commented, "I'm excited and grateful to AVN for nominating my VR scene for Naughty America.  I love working for Naughty America—they are easily my favorite studio out there—and I am very happy to be nominated for this scene."
Damage echoed Benz and hailed her performance. "I have to admit that I used to watch Nikki's movies in college—she was definitely one of my 'go-to's'—so it was pretty surreal working with her!  She was so very nice to me, and super-positive considering how new I was at the time! I think we did that scene about a year and a half ago, so this nomination has been a long time coming, and I cherish it!"
Benz also announced she plans to attend the 2024 AVN Awards and sign autographs for fans during the AVN Adult Entertainment Expo (AEE) in Las Vegas, Nevada, at a booth soon-to-be announced.
The 41st annual AVN Awards Show gala, featuring musical artist Iggy Azalea, takes place Saturday, Jan. 27.
For ticket information, visit AVNAwards.com.
For more information, follow Nikki Benz on Instagram, Twitter and OnlyFans.