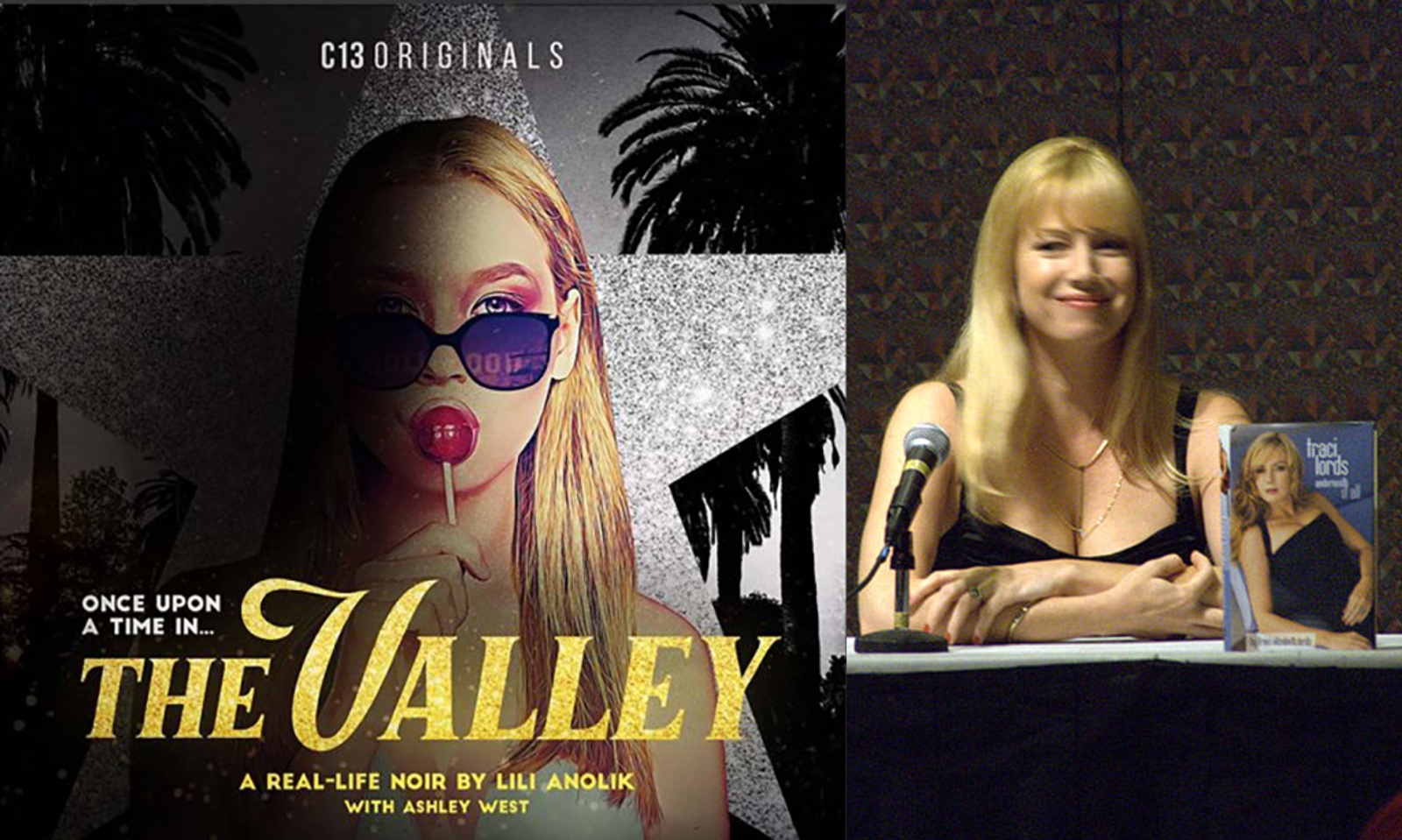 HOLLYWOOD, Calif.—It's been nearly 35 years since a close associate of then-top adult star Traci Lords dimed her out to the media, allegedly at her own behest, revealing that the girl who'd just turned 18 had been making adult movies since she was 16, beginning in 1984 after she'd signed up with Jim South's World Modeling agency using a phony driver's license and birth certificate. And all of that and more will be covered in a new podcast series, "Once Upon a Time … in the Valley," the first three episodes of which drop this coming Tuesday, July 14, from Cadence13. Each episode will be about 40 minutes long.
The series, which is still a work in progress, is the brainchild of journalist Lili Anolik, aided by, among others, Rialto Report founder Ashley West, and will feature interviews with what appears to be an extra-wide variety of people who knew Lords, both before she got into porn as well as those she befriended or came in contact with in the industry. These will include more than a dozen porn stars and directors and even a lawyer or two. There will also probably be some discussion regarding Lords' role as an inspiration for the Meese Commission, who gave rise to the 2257 laws and inspired plenty of obscenity prosecutions.
The project was revealed in an article published today on The Hollywood Reporter website, with Anolik telling THR that, "It's the story I've wanted to tell more than any other. Just imagine Boogie Nights, if Boogie Nights had a three-way with Gone Girl and A Star Is Born—and it let Gone Girl be on top."
If that sounds a bit confusing, the short trailer that's linked in the article doesn't much help, as it seems to cast Lords as a sort of innocent Little Red Riding Hood "lured into the industry as a wide-eyed 15-year-old high school sophomore" by the Big Bad Wolves of the adult industry, although that's apparently just a set-up for a wide-ranging examination of both her career and how she's portrayed herself in the media since outing herself in preparation for a career in mainstream.
Those interested in porn history would probably do well to give this a listen to hear industry legends like Christy Canyon say, "I'll never forget 1985. She said to me, 'Christy, don't ever let them use you. Don't ever be a fuck doll.'" Or an unnamed guy tell Anolik, "These guys really wanted to like dominate her but they couldn't do it. She was stronger than all of them."
So whether one liked Lords, hated Lords, or simply was indifferent to her, with hours and hours of what's been described as "forensic" interviews, listeners are bound to learn a lot.
Pictured: A poster for the podcast, plus a photo of Lords at DragonCon 2006 by Michael Neel, courtesy of Wikimedia Commons