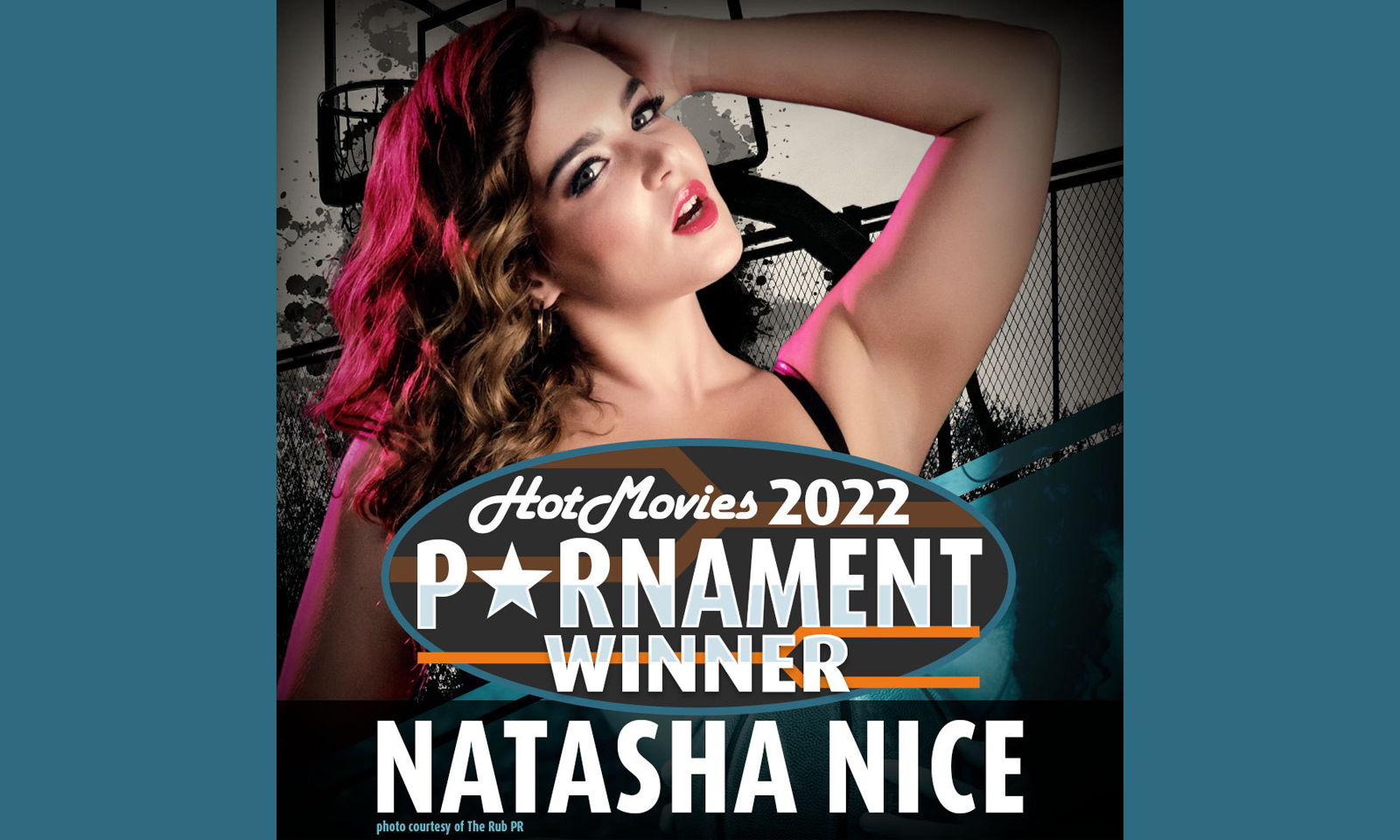 CYBERSPACE—Through five rounds of competition and a record-breaking number of votes cast, Natasha Nice has emerged as the winner of the 2022 HotMovies Pornament contest.
Nice won a $2,000 cash prize and a $500 donation to her chosen charity, SW Mutual Aid Vegas, a fund created by sex workers for sex workers. Nice opted to donate her full $2,500 winnings to the fund. 
"We are so honored and will be handing these funds right back to sex workers who need them!" SWAID Vegas tweeted.
"I can't believe I won the Pornament!" Nice commented. "There were so many sexy ladies and that's what made it so exciting! I'm especially thrilled about being able to support one of my favorite charities, SWAID and I want to thank all my fans for helping me win!"
Offered HotMovies social media manager Judy Hologram, "Natasha has competed in Pornament a number of times, and it's so thrilling to see her get the recognition she deserves! She ran an incredible campaign that her devoted fans truly rallied around, resulting in a record-breaking number of Pornament votes. We're so honored to be able to donate to SWAID on her behalf. Congratulations Natasha!"
To celebrate Natasha Nice's win, HotMovies will offer 25 percent off scenes featuring her from March 31 - April 6 and will have a forthcoming interview with Nice on its Spotlight Blog.