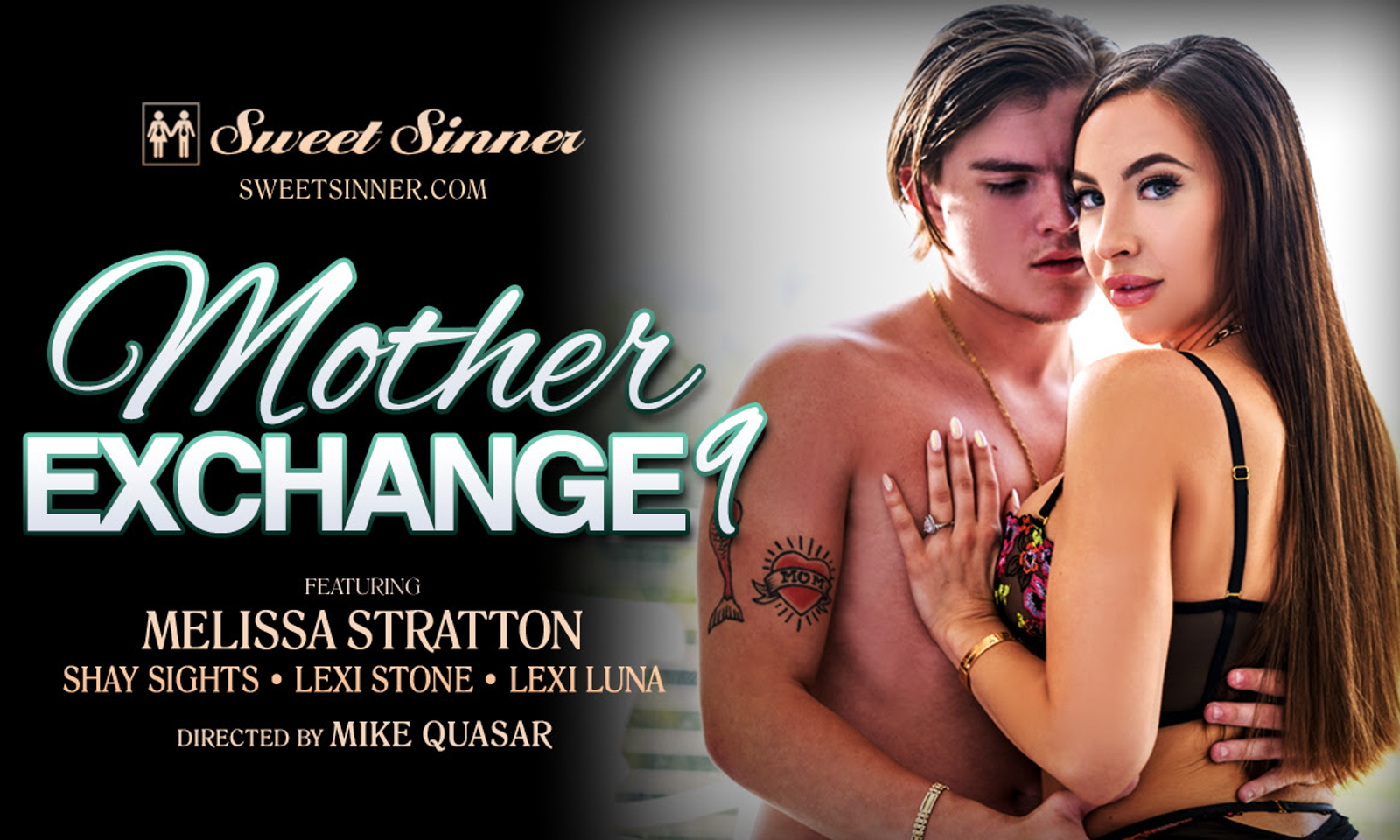 MONTREAL—AVN Hall of Fame director Mike Quasar presents a brand-new tale of taboo passions in Mother Exchange 9, the latest edition of the series from Mile High Media's couples' erotica banner Sweet Sinner.
The movie stars Melissa Stratton, Shay Sights, Lexi Luna and Lexi Stone along with Robby Apples, Tyler Cruise, Diego Perez and Nade Nasty. 
"Cover model Melissa Stratton leads a luscious cast of stars in the latest chapter of this outstanding series," Mile High vice president Jon Blitt said. "Tapping their inner bad girl, these stunning women play out taboo scenarios with true passion and complete abandon for our viewers."
According to a company synopsis, "Mother Exchange 9 tells the story of gorgeous Melissa Stratton, who has an unhealthy attraction to her stepson Robby. After seeking counseling, she discovers a secret 'support group' of sexy stepmoms who suffer from the same obsession. However, rather than trying to control their taboo urges, these troubled ladies seem to embrace them fully, even plotting to 'exchange' stepsons with each other while keeping the secret from their husbands."
The DVD includes behind-the-scenes footage, a photo slide show, animated chapter index and more. 
For more information, visit www.SweetSinner.com.
For sales inquiries, contact Victoria at [email protected] or (800) 363-0133.