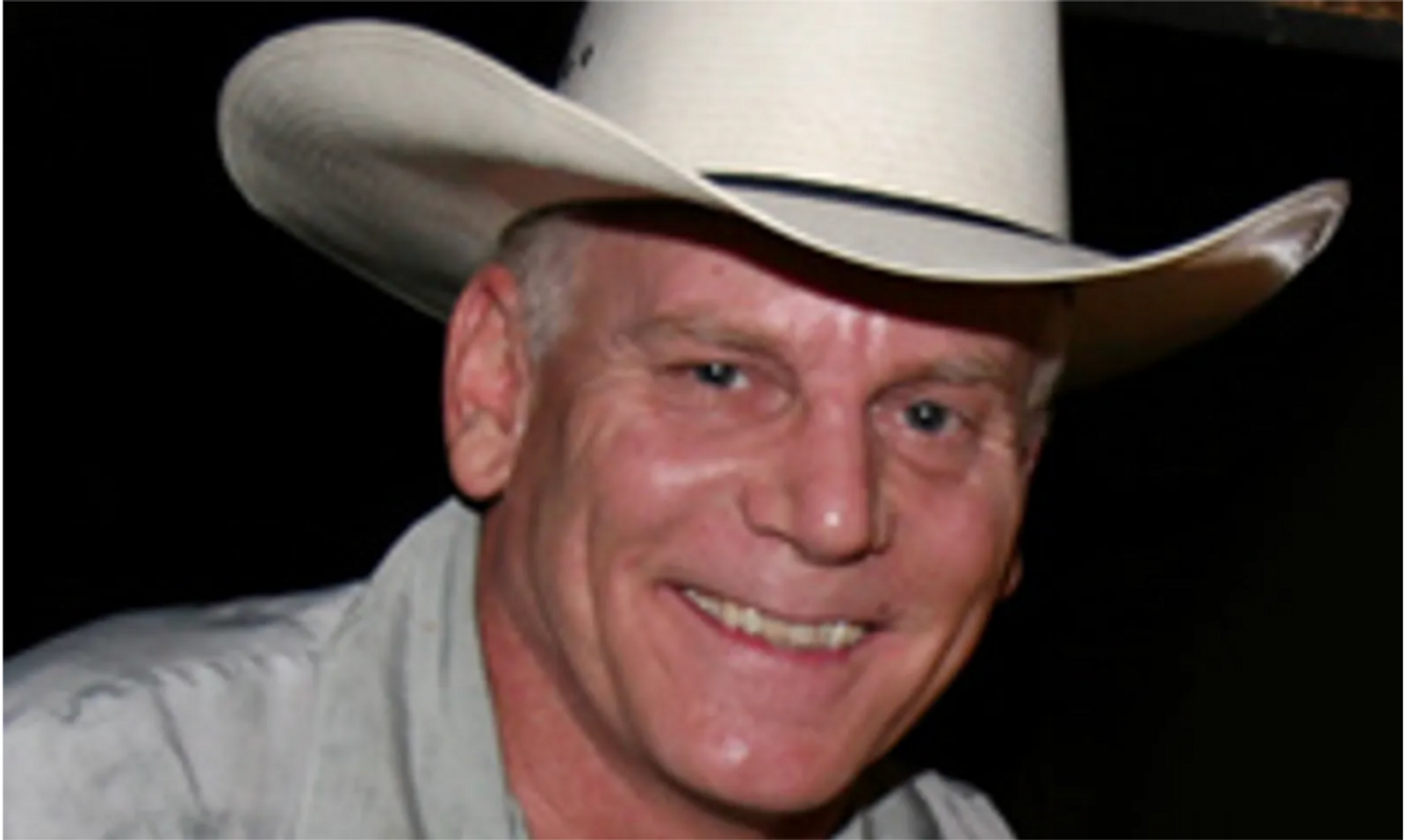 LOS ANGELES—Max Hardcore, the controversial AVN Hall of Fame director-performer who served more than two years in prison on obscenity charges, passed away Monday from septic shock and pneumonia, his longtime office manager and business partner, Paul Munoz, confirmed.
He was 66.
The 30-plus-year industry veteran had been undergoing a final round of radioactive iodine treatment from his year-long battle with thyroid cancer when he was hospitalized Friday in a suburb east of L.A. with an infection in his throat that spread to other parts of his body, causing his organs to fail, Munoz said.
"He was almost at the finish line for the chemotherapy," Munoz told AVN, noting that Hardcore underwent surgery for thyroid cancer—after being diagnosed in March 2022—just prior to Christmas in December.
"He went in and did the surgery and he didn't want to spend the weekend at the hospital so he came back home and that's when things went south for him. His wind tunnel ruptured and air started going into his neck and his neck started swelling up."
Max returned to the hospital in West Covina, Calif., where he was placed on a ventilator for several days before he eventually was transferred to another hospital where he stayed for about a month, according to Munoz. Then he moved to a rehab facility during the second week of February, making significant improvements until he was able to return to his home in Altadena.
"And then this past Friday he suffered some kind of infection in his throat and downstairs," Munoz explained. "This infection wiped him out because his immune system had not recovered from the last time in December."
Munoz worked closely with Hardcore for the past 23 years, going from helping on a part-time basis with shipping & receiving to full-time work as Max's office manager and then later as his business partner.
"He was very eccentric," Munoz said. "If you knew him, he was a piston."
Paul said up until Max's cancer diagnosis they were still "trying to get back into the swing of things."
"Unfortunately with Covid, we weren't able to get back on the ball," he continued. "And when he found out he had cancer, that became the priority. He had been working on his whole catalog… Even though it's old he still had a lot of content that he was putting on his site, Max-Hardcore.com."
Hardcore, who had more than 500 performing credits since 1991 and 360-plus credits as a director, continued appearing in scenes in recent years, too, using a strap-on dildo because his ability to perform was compromised as a result of prostate surgery about eight years ago.
"Some people criticized it but he didn't care," Munoz said. "And people were still signing up to the website."
Munoz added, "Max did it his way. He walked the line and didn't give a fuck if he fell off of it or not. He knew he had a lot of people who didn't like him… But he was non-stop action and he made that name, Max Hardcore… His main saying was 'let's move it.'
"I'm just heartbroken."
Hardcore and his company Max World Entertainment were indicted by a federal grand jury in Tampa, Fla., in May 2007 on charges of distributing obscene matter through the U.S. mail and the internet. He faced up to 50 years in prison but was sentenced in October 2008 to 46 months. Hardcore began serving the sentence La Tuna Federal Prison in Anthony, Texas in early 2009 and was freed in January 2011.
Hardcore's movies were known for their extreme nature—he produced and directed more than 200 of own videos, while also helming dozens of titles for Legend Video, Zane Entertainment, Soho Video and Private among others.
The problems that led to Hardcore's prosecution in 2008—he was convicted in June of that year—were all caused by both the European versions of his movies, which included footage of women peeing, vomiting, fisting or being fisted, and the trailers he posted for those movies on his website.
A native of Racine, Wisc., Hardcore moved to Florida in 1995 before he gravitated to LA, where he resided for more than 25 years. He is survived by a sister and two brothers; two other brothers have passed.
"He loved his racing, his Formula One," Munoz said. "I watched it with him. When he was getting better we would watch 'Drive to Survive' on Netflix. He was constantly watching that kind of stuff."
Hardcore was a regular attendee of the Grand Prix of Long Beach.
One of his biggest muses was the now retired adult performer, Layla Rivera, who spoke with Max every day.
"Max my buddy, my best friend, you were always there for me with whatever I needed til your last days," Rivera said Monday. "I've learned so many 'tools to succeed' in life from you, down to not putting a full tank of gas in my car because it won't go as fast—to using my knuckle to push an elevator button because of how dirty those are, which I've passed down to my 9-year-old son.
"There's so many things you've taught me and so many places we've traveled together to that I will have those awesome memories forever.
"You were the smartest, most organized, do-it-yourself kinda guy who always knew how to have a good time. The world will never have another guy like you. Max, you are loved by all and will be greatly missed. I absolutely love you with all my heart. Top dawg, you got the pretty girl here, over and out!"
AVN's Peter Warren contributed to this story.