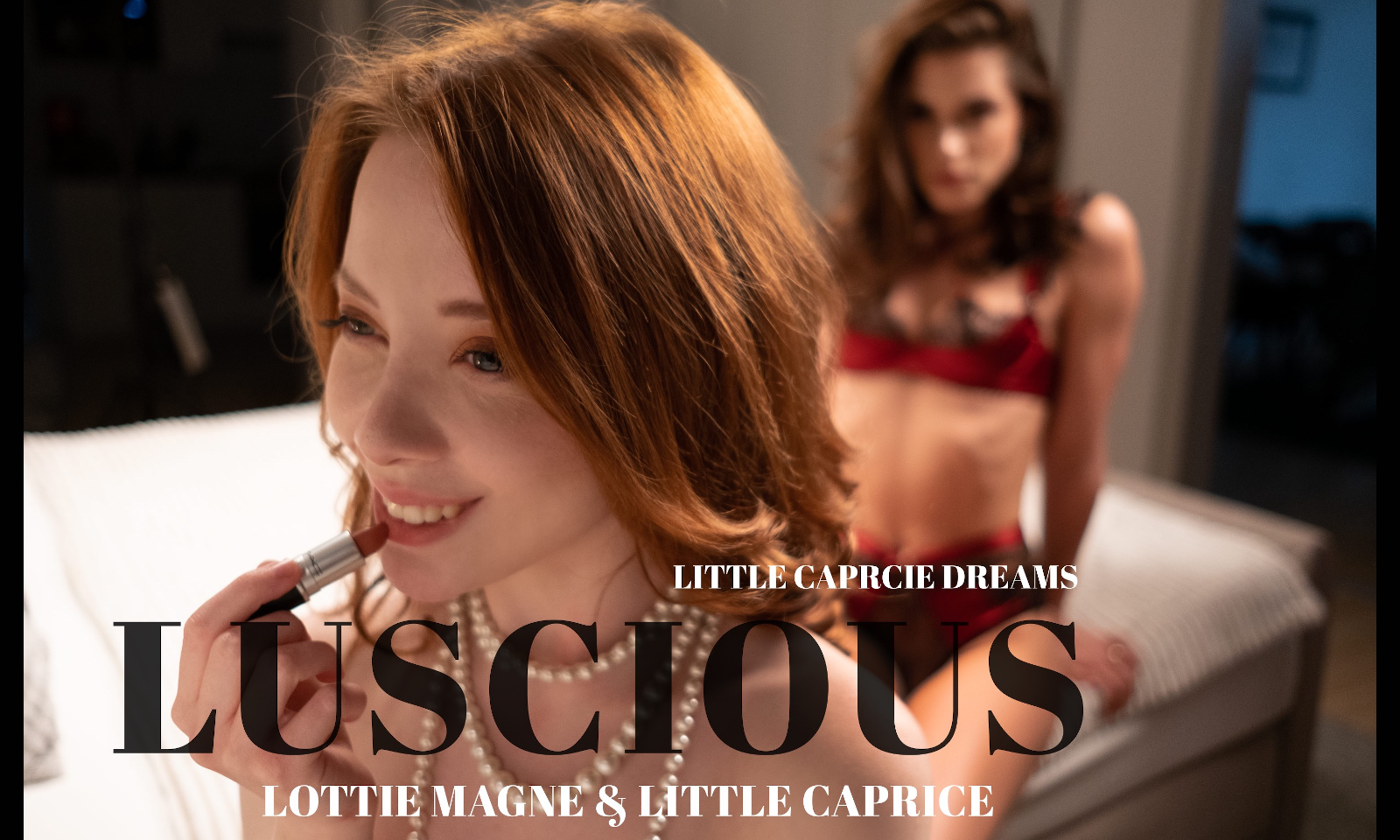 LOS ANGELES — Little Caprice and Marcello Bravo remember the first time they saw Russian performer Lottie Magne on Instagram.
"We both know that she is really special," Caprice tells AVN. "We love her look and her extravagant way she have."
Caprice and Marcello needed no further convincing.
They booked Lottie for two sex scenes for their busy production company that fuels their official site, LittleCaprice-Dreams.com.
The first one was a threesome for their NASSTYx series they called "Don't Be Shy Lottie."
"Our members love that scene," Caprice says.
The second scene, which went live today, is an all-girl hookup with Caprice and Lottie for the Caprice Divas series.
"Her performance in both scenes was very good, very professional and she is a great actress," Caprice says. "And she know how to fuck… For us, she is the new starlet of 2021."
In the Caprice Divas scene titled "Luscious," the description notes, "What we have in this video is the first time these two get their hands on each other…"
Caprice, the 2020 AVN Foreign Female Performer of the Year from Czech Republic who graces the cover of the July issue of AVN magazine, says Marcello produced and directed "Luscious" in Vienna, Austria.
"We had a great location with an amazing light set up and Marcello bring again the super erotica out from us," Caprice explains. "The chemistry from us girls was just perfect because Lottie like that style we wanna create in that scene. That was actually the reason we choose that setup because we know Lottie will love it and I think that's very important to let talents play what they like. Then we get the best results."
Caprice continues, "For our Caprice Divas series we don't have super big stories or concept. We focus to the beauty of the girls—pure passion, kissing, touching, eye contact and nice angle of filming with great edit and good music.
"Marcello knows exactly what he wants and the results are amazing in the end. Like the 'Tender Kiss' lesbian scene with Liya Silver and me or the threesome with Clea, Liya and me. We are sure to top these scenes is almost impossible…"