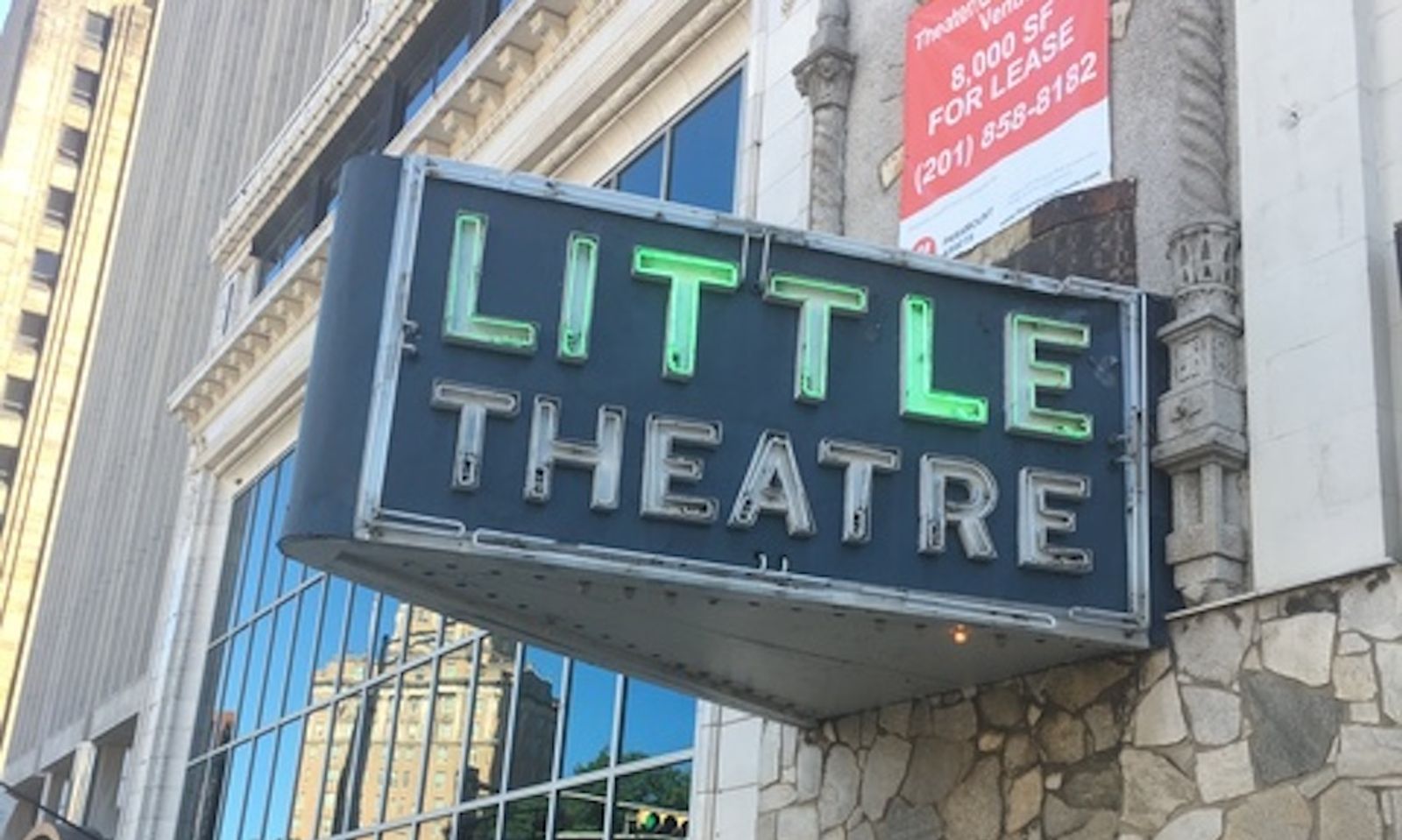 At the height of the porn craze of the 1970s, there were as many as 800 movie theaters exclusively devoted to adult films in operation across the United States. But by 1990, thanks to another craze—the rise of the home VCR—that number was down to only 50, by one estimate. 
Today, thanks of course to online porn, that number is far fewer. The exact total is difficult to ascertain. A search of the online movie theater database Cinema Treasures turns up just 13 listed as "open." Even that number may not be entirely reliable, but regardless, there are certainly very few cinema porn palaces remaining.
And as of Monday, July 1, there is one fewer. The Little Theatre has been a fixture on the ever-shifting urban landscape of Newark, New Jersey, since March of 1930, according to a eulogy for the dearly departed, 299-seat moviehouse published by The Newark Star-Ledger. But for nearly 50 years, the theater has been devoted exclusively to porn, screening adult films continuously from 10 am to 10 p.m. every day.
In fact, according to Cinema Trasures, the Little Theatre showed films on two screens—at least since the 1980s when the theater, operated since 1966 by Dan Granotta, converted its upstairs to a second auditorium screening gay porn only, while the downstairs screen was reserved for hetero porn.
But Granotta passed away in 2017, and an "available for lease" sign went up over the Little Theatre's marquee shortly afterward. While there is no information on whether the space has been leased or purchased, what is known is that on Monday night, the movies stopped. According to the Star-Ledger story, the screen went to black mid-scene, with no announcement or warning.
And just like that, 88 years of Newark cinematic tradition came to an end. 
The Little Theatre was always an independent cinema, screening foreign and "art" films from the day it opened. According to the Star-Ledger, the theater spent much of the 1930s catering to Newark's then-sizable Jewish population screening mainly Yiddish-language films, as well as German films.
In the 1940s, the tiny cinema began screening "second run" Hollywood fare, but the owners seemed to find their niche when the groundbreaking Russ Meyer "nudie" film The Immoral Mister Teas screened in 1959.
"Things grew more graphic as the sexual revolution commenced, moving from burlesque films with Tempest Storm to, ultimately, hard-core pornography in the early 1970s," wrote Whitney Strub—a Rutger University professor and author of Perversion for Profit: The Politics of Pornography and the Rise of the New Right —in the Star-Ledger.
Strub, who said he made many visits to the Little Theatre, was there for the unceremonious final curtain on Monday, and he could only agree with a sign posted on the now-defunct porn theater's front door the next day, a sign reading, "It's been a heck of a ride."
Photo by Greenpoint / Cinema Treasures (Public Domain)