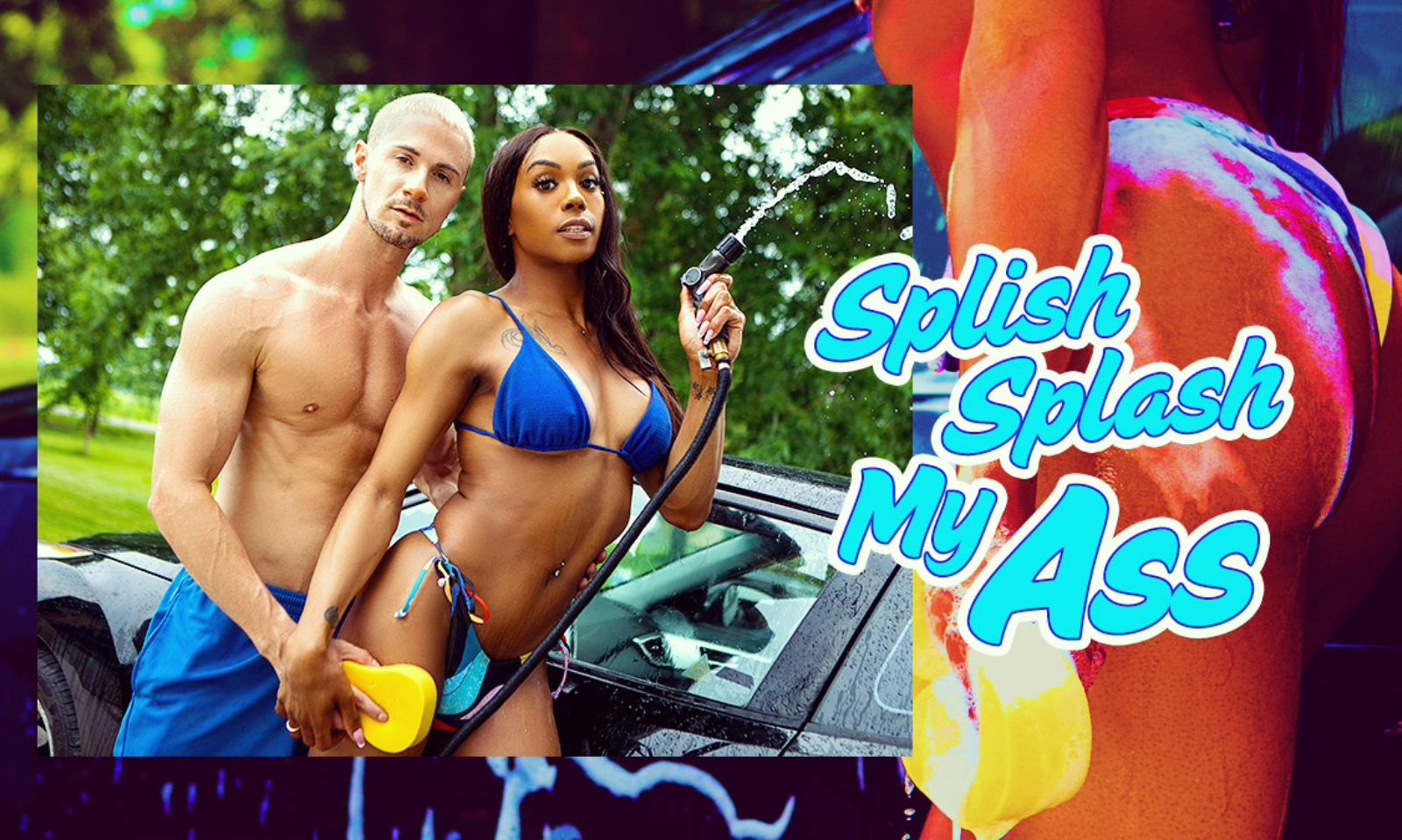 LOS ANGELES—Porn industry newcomer Leilani Li headlines "Splish Splash My Ass," a two-part release from TransAngels.
In the first scene, Li shows off her body in a bikini and heels as she washes her car, unwittingly attracting passing jogger Skyy Knox. Hopping into Li's car, Knox sneakily watches Li while jacking off until Li catches him in the act. The two then take on each other.
In the second scene, Li drizzles her body in oil as she relaxes by the pool in a bikini and heels. Attracted to the muscular pool boy, played by Kenzo Alvarez, Li cheekily flashes her butt. Aroused, Alvarez dives tongue-first inside Li's hole before having a steamy encounter.
The California native made her TransAngels debut last month in "Hot Pink Baddies" opposite Gracie Jane.
"Splish Splash My Ass" begins to roll out on Friday, Sept. 15, exclusively on TransAngels.com.
Follow TransAngels on X (formerly Twitter) and Instagram. Also, follow the cast on their X profiles: Leilani Li, Skyy Knox and Kenzo Alvarez.