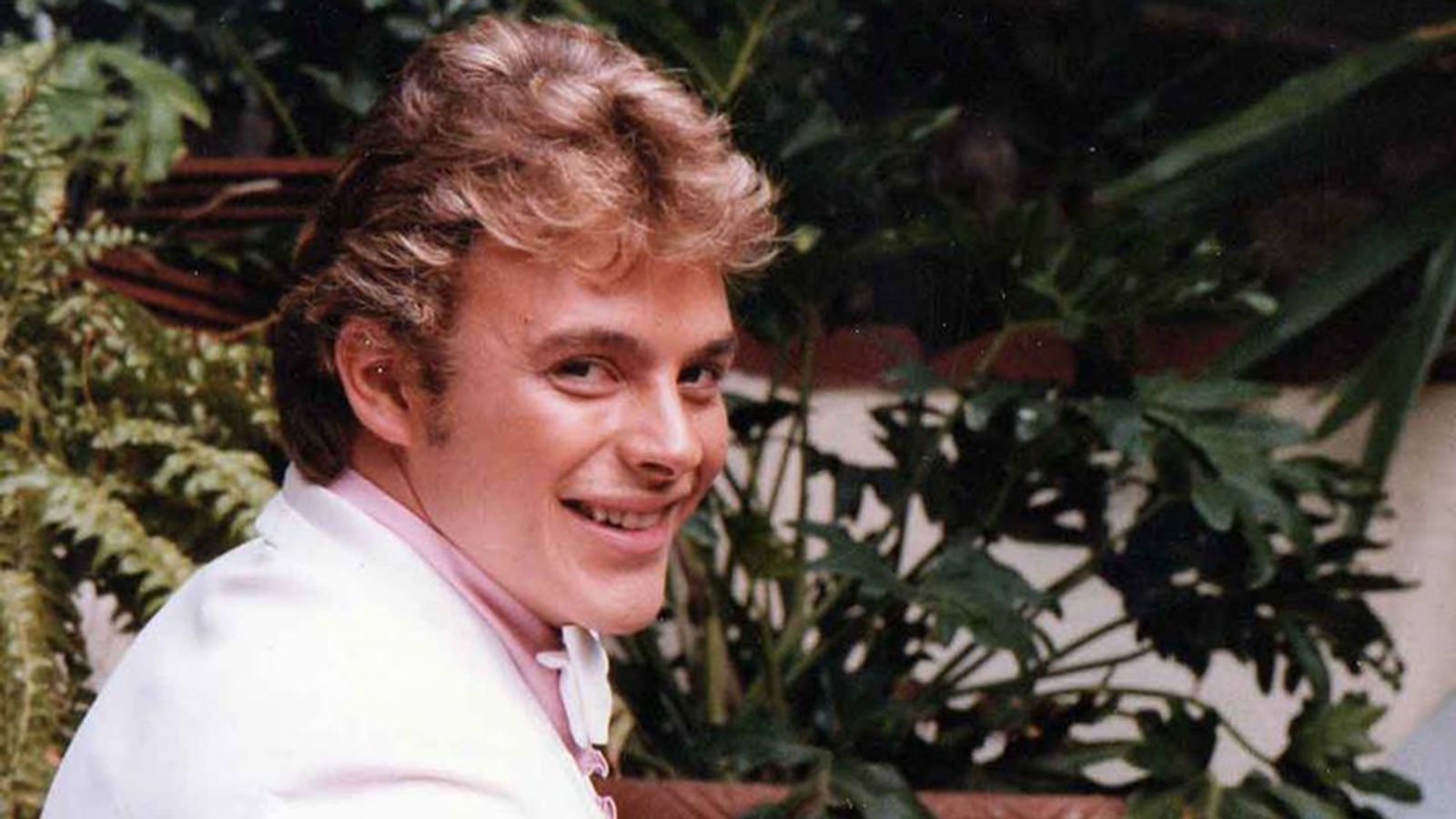 BROOKLYN, N.Y.—Jerry Butler, an AVN Hall of Famer who appeared in more than 500 adult movies in a career that spanned from 1981 to 1993, has died at the age of 58. No cause of death was immediately available, and reports state he died on January 27 in Brooklyn.
Born on May 13, 1959, as Paul David Siederman, he was raised in Brooklyn. His paternal grandfather was the half-brother of Russian Communist leader Leon Trotsky. His father was the manager of the famous Original Nathan's Hot Dog stand in Coney Island. Under his real name, Butler tied for first in the 1980 Nathan's Hot Dog Eating Contest, eating more than nine hot dogs and buns in the allotted time. He was also an avid fan of hockey and a solid player; at one time he had a tryout with the New York Rangers.
He studied acting at the Neighbourhood Playhouse, training under James Beard. His early career featured mainstream work, including several Off-Broadway plays, walk-on roles in 1978 on the soap One Live to Live and an uncredited appearance in the 1982 horror classic Basket Case from Frank Henenlotter. He entered the world of adult in 1981 after he answered an ad in Backstage magazine. Initially he auditioned for a non-sex role, but landed a sex role in the 1981 film Young, Wild and Wonderful. After being featured in the big-budget films Roommates in 1981 and In Love in 1983 for Chuck Vincent, he relocated to Los Angeles to act and perform full-time in adult pictures. His performance in In Love won him Hustler's Best Actor Award that year.
In the midst of his adult career, Butler married Lisa Loring, a former child actress best known as Wednesday Addams on the hit TV show The Addams Family. The pair married in 1987, but Loring was not happy with Butler's continued involvement in the industry. He continued to perform without her knowledge, and the discord led the couple to appear on the Sally Jesse Raphael show, where they discussed the effect his career was having on their relationship. The pair divorced in 1992, and Butler later retired from porn in 1993. According to published reports, he remarried that same year, had a child and later divorced, but details on his second wife and child were not immediately available.
Butler created a stir in the industry when he published his autobiography Raw Talent in 1989. The title came from one of his best-known films, which told the story of a talented but struggling actor who gets sucked into making porn, winning the fame he craved, but losing himself along the way. His life story, as told to Robert Rimmer and Catherine Tavel, contained some unflattering details about his colleagues, and claimed there was widespread drug abuse in the industry. Many others in the industry, including Ron Jeremy, made it clear they were not happy with the way they were portrayed in the book, and Butler began to lose job opportunities. In interviews, he did not always have kind words about his former co-stars, nor the industry.
After his retirement, he moved back to Brooklyn and became a school bus driver. He made one more appearance in an adult release in 2003, when he had a non-sex role in Sexy Sluts: Been There Done That, which was directed by rapper Necro.
As news of his passing spread through the adult community, many people offered their condolences to his friends and family, as well as shared memories of working with him.
"I'm pretty shocked," Jean "Long Jeanne" Silver told AVN. "We worked together in a few films. Loads of laughter with him, but I always felt a deep sadness in him. Perhaps that's why he went to anti-porn at the end of his career. Funny though: In the past couple of years he reached back out to the old crew. I'm saddened that he had so much suffering and wish his family my condolences."
Tom Byron posted on Facebook that he was sad to head of Butler's passing.
"Really talented actor, he played my brother in Kinky Business," Byron wrote. "Always entertaining on set. Could be a handful at time, but I liked the guy."
Amber Lynn told AVN she grew up in the industry with Butler, who was like a brother to her.
"And he was like brothers with my own brother Buck Adams," she said. "In fact, they were inseparable back in the day, hanging out at Reb's Pretty Girl International, where we all started.
"He was an amazing actor, and a prankster who used to get his jollies playing tricks on almost everyone in the industry; the higher up on the industry totem pole, the greater the joy he'd get," she added. "I acted with him in several films including Julie Newmar's mainstream film Evils of the Night; he played my boyfriend. I'm very sad for his passing, may he rest in peace and say hi to Buck for me."
Nina Hartley told AVN she lost touch with Butler after he retired and moved back to New York, but was sad to heard of his passing.
"He was sweet, crazy smart (and, with that, a bit crazy), and I always enjoyed working with him," she said. "Cute, too, with a great physique from his hockey days. Those shoulders!
"I never spent time off camera with him, as he liked to party and I didn't," she continued. "I also can never smell baby oil fragrance without thinking of him, and still can't stand it! In the era of odor-free Abolene brand petroleum jelly for lube on set, he stuck with his first love of baby oil."
Top and second photos courtesy of Howie Gordon aka Richard Pacheco; third by Kathy Brown