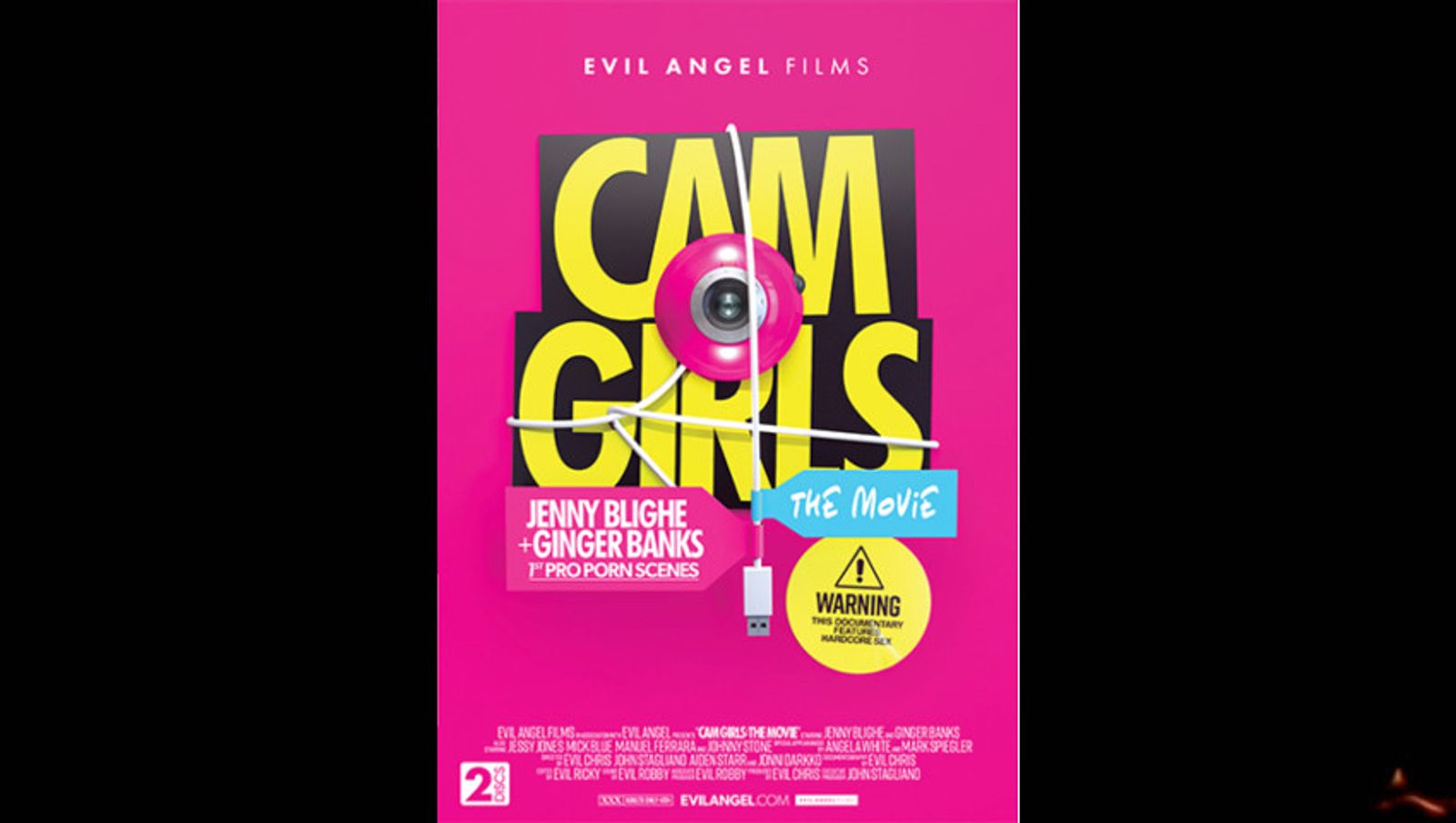 LOS ANGELES—Jenny Blighe, one of the stars of Evil Angel Films' newly released Cam Girls: The Movie, on Friday alleged that she was mistreated during the filming of two of the scenes in the movie that is now available on DVD and VOD.
Blighe, a veteran cam model who made her professional porn debut in the film that co-starred fellow cam model turned adult performer Ginger Banks, said in a statement posted on her Twitter account that, "On set, we were both uncomfortable at best, and assaulted at worst."
Blighe did not respond to a request for comment Friday, but to read her full statement, click here.
Banks told AVN Friday afternoon she had no comment on Blighe's statement, however in a thread posted on her own Twitter earlier in the day she seemed to contradict what Blighe has alleged. To view that thread, click here. 
In response to Blighe's allegations, Evil Angel CFO Adam Grayson issued the following statement:
"Anybody who has been around the business knows how Evil Angel conducts itself both on and off set. With Cam Girls: The Movie, like everything we have done for the last 29+ years, we did our best to make sure all participants felt good about the work they did.
"It's unfortunate that Jenny isn't proud of the work she did on this movie and feels that the experience was negative. However, after having closely reviewed everything that took place, it is clear to us that everyone involved with the project conducted themselves properly and were held to our high standards."