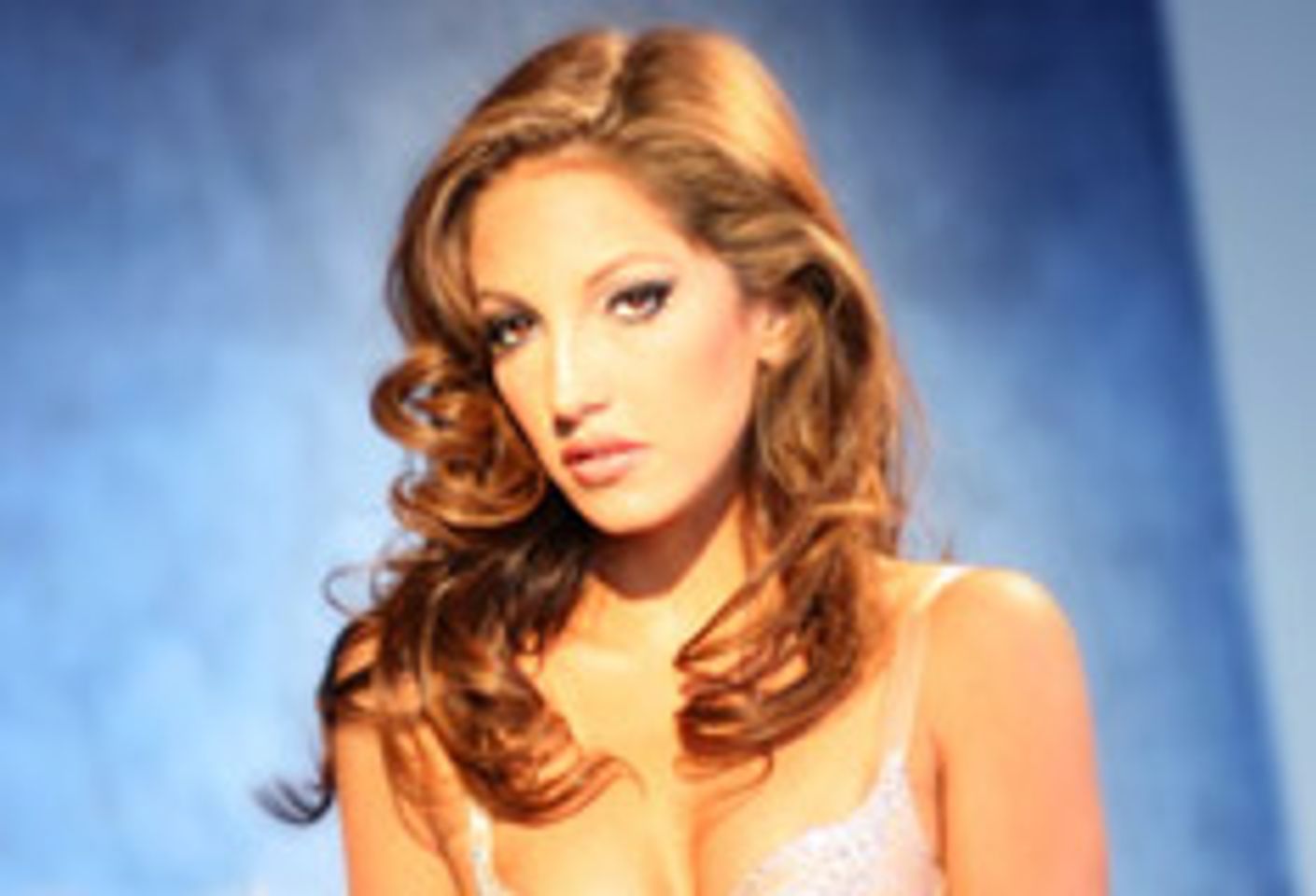 Jenna Haze, the former Jill Kelly Productions contract performer and AVN Best New Starlet of 2003, is back doing boy/girl scenes and she wants the world to know about it.
She's the star of her boyfriend Jules Jordan's first release that he's self-distributing through Jules Jordan Video — Jenna Haze's Dark Side.
The DVD features the first new boy/girl scenes with Haze in over four years, along with her first interracial scene, she couldn't be prouder.
"I had some sexual energy pent up. Three and a half years of just dildos and licking - I need to get some cock in there. It's a good release of energy. It's a lot of fun. It's really cool. I've been dying to do guys again for so long. It's exciting, I'm glad to be back," Haze told AVN.com.
Haze has been dating Jordan for six months, and when it comes to performing scenes for her guy, Haze said, "I'm totally in love with him. He's great. He's a great guy. I've always liked him a lot. He's the best at what he does too. It's hot doing scenes for him."
To warm herself up for doing on-camera boy/girl again, Haze started off with a blow-bang.
"I was really worried about my first scene with boys, and it was the blow-bang actually that I did first. I was like whoa! Five guys at once. Yeah, they're not fucking me, but I've never had that many cocks at once. The most I did before was three. I was like how am I going to handle this, but it kind of came back to me," Haze said with a smile.
Haze's first-ever interracial scene is with veteran performer Mr. Marcus.
"It was awesome. I was always kind of curious, and people had asked me before when I first got into the business whether I was going to do it or not, and it just hadn't come up and I hadn't met anybody that I really want to do it with. As the years went by, I got more curious about it. It was great. I'm definitely going to do it again. Marcus is awesome. There's two more guys I'd like to work with - Mandingo and Lexington Steele. I mean if I'm going to do it, right? I don't half-ass anything. That's what I'm doing with this movie, I went from doing vanilla stuff to this movie, and If I'm going to come back, I'm going to rock it," Haze said.
Her future plans include shooting boy/girl for other companies and revamping her website, JennaHaze.com.
"I want to shoot the spectrum… I want to do the hard gonzo stuff, but I want to do the features and the pretty stuff too because I like it all. It's great, it's awesome. I'm getting paid to do what I love the most," Haze said with no small amount of joy.
Jenna Haze's Dark Side will be in stores on April 3. For more information on that release, visit julesjordanvideo.com.