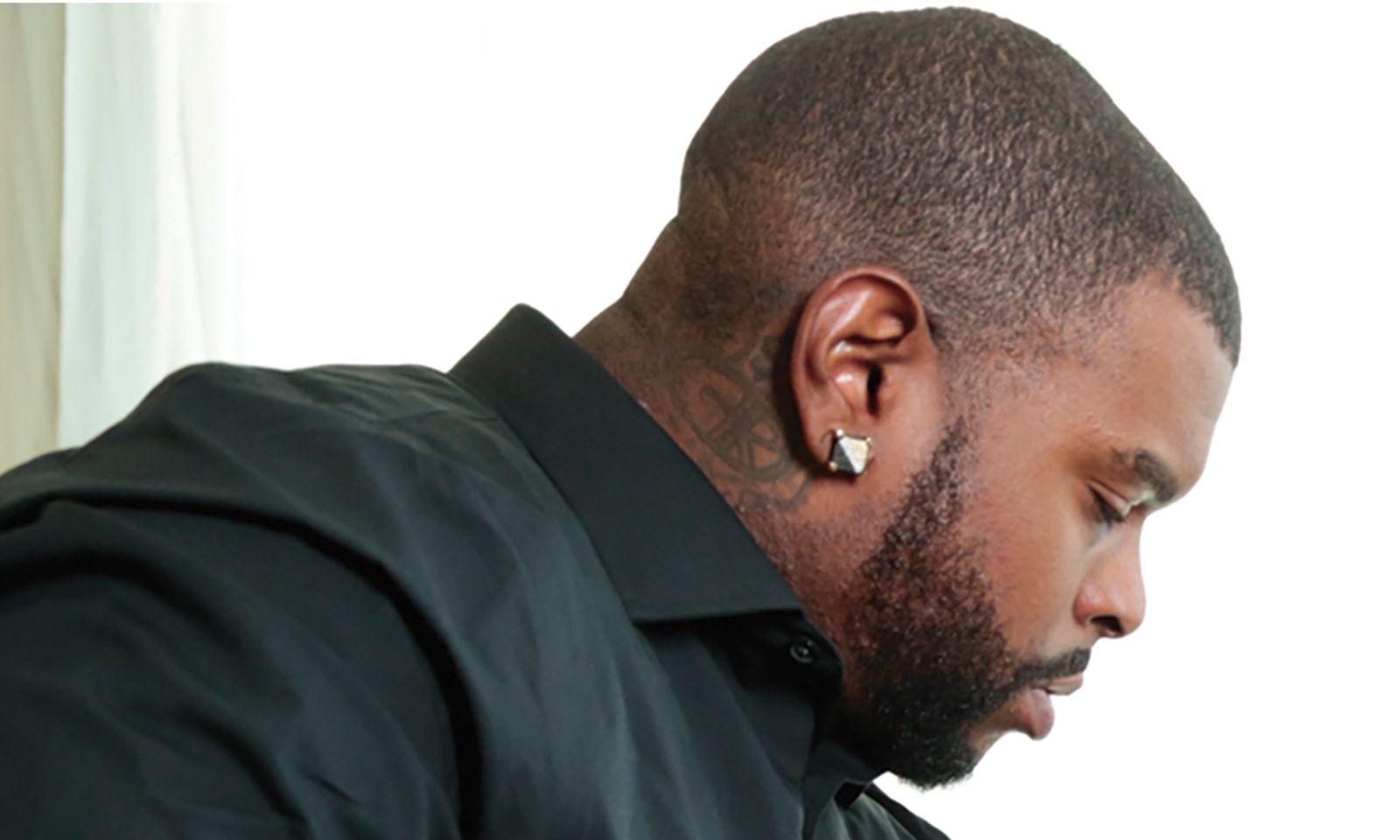 This interview with Rico Strong ran in the November issue of AVN magazine as part of a cover story on African American men working in the adult industry. Click here to see the whole issue online.
Home State: California | Age: 32 | Started in 2004 | Twitter: @_RicoSuavey
What inspired you to pursue a career in adult film?
I didn't. It pursued and found me. I never even thought about being a porn star, but then my mother became sick. My girlfriend was a porn star so I needed the money she offered. The rest is history. I do it for the betterment of my family and my life.
What are the most challenging aspects of your job?
The internet. Everyone nowadays thinks they can be a porn star and they really don't understand what it takes. The piracy, the racism is at an all-time high and people always trying to cut corners on their budgets, which makes them want to lower your rate.
What is the most rewarding part of your job?
The money, and being known in parts of the world I'll never get to physically visit, and being able to provide for my family.
Who are your biggest influences?
God, my father, Malcolm X, 50 Cent, Martin Lawrence, Jamie Foxx, Diddy.
What is the most common misconception about adult?
That all we want to do is fuck and party and do drugs. Now that does happen, but everybody isn't the same. I'm one of the different ones who is very private, humble and focused on the betterment of my career and who I'm working for and their product.
What do you think of the way IR product (black male/white female) is marketed?
It's marketed at the top but the world is racist, so that's what they want to see—a black man and white woman fucking on film. They want the male to be ghetto and her to be prissy then fucked silly. It goes all the way back to the slavery days. Just how the white master wanted to fuck the black slave but didn't want anyone to know about it. It's forbidden fruit … so people want to see what they can't have in their porn.
What barriers, if any, have you encountered working in the adult industry?
Fighting for the best perception of a black male performer and getting a higher rate. White males are promoted more, are given more contracts and win more awards than myself or Prince Yahshua, for example. Black talent could work with the same woman, or work twice as hard, but can't get the Male Performer of the Year award. We're exposed more, and even wanted by the fans, but black-on-black porn is barely shot. And now new black women are coming into porn and saying they won't work with black guys ... like WTF? We already have many white female talent saying they don't do IR, or waiting a year or two until they're desperate and then they'll do black guys. The business is crazy now, but so is the world and I love them both even with the ups and the downs.
I've also had to bounce back from almost career-ending surgery on my penis. Some people think I wouldn't be able to work and perform the same, but I've come back better than ever.