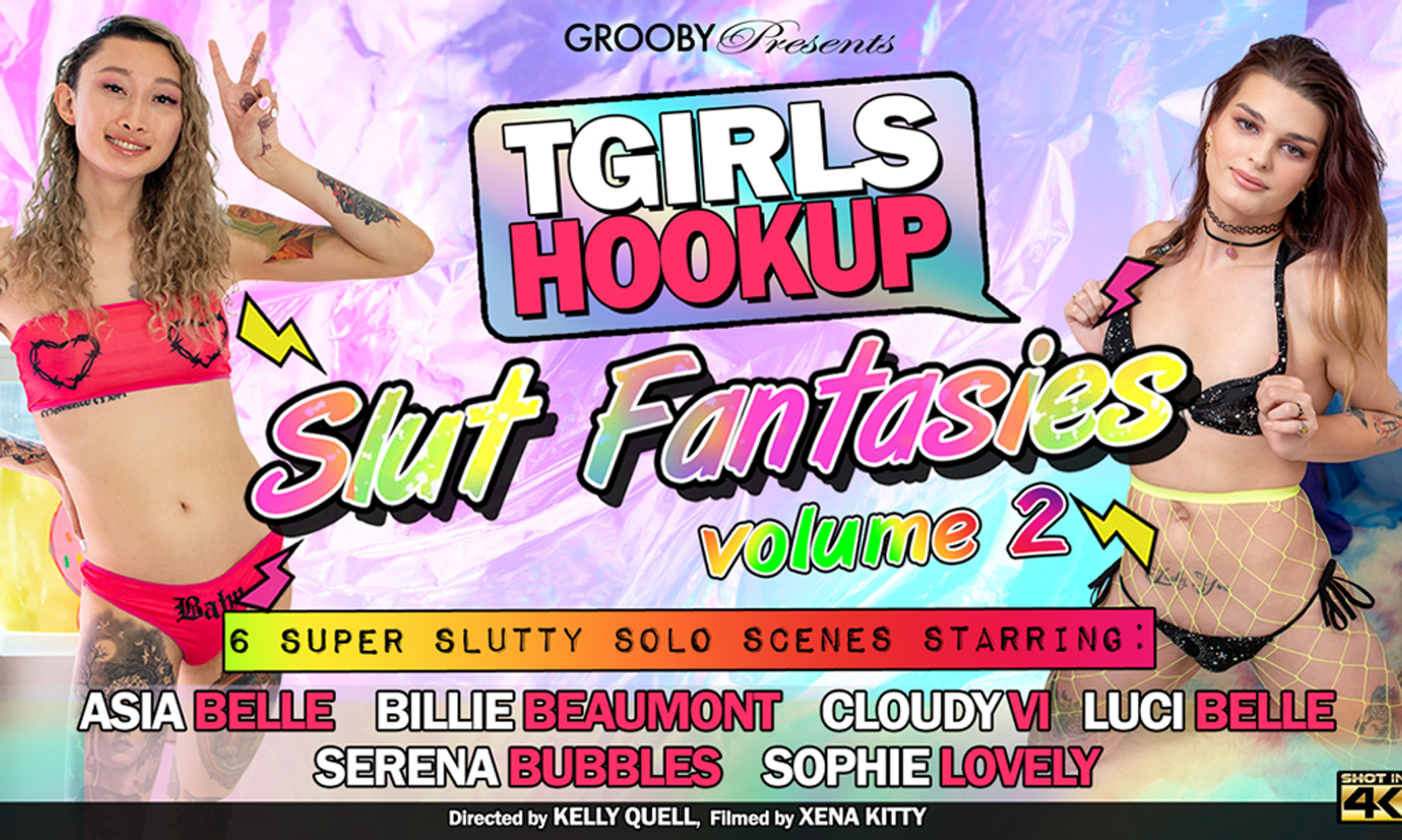 LOS ANGELES—Grooby has released new Kelly Quell-helmed title TGirls Hookup: Slut Fantasies 2. 
"Kelly's popular TGirls Hookup series is bright, colorful and very raunchy," said a Grooby representative. 
The movie stars Asia Belle, Billie Beaumont, Cloudy Vi, Luci Belle, Serena Bubbles and Sophie Lovely. 
Describes a company synopsis, "While recounting their most recent flings, these cuties just can't seem to keep their hands off of their sexy bodies, perky tits and perfect asses, until they are lying in their beds whimpering in pleasure! For most of us, these kinds of flings only exist in our fantasies, but for these girls ... it's their reality!"
TGirls Hookup: Slut Fantasies 2 is available for purchase at Grooby DVD.