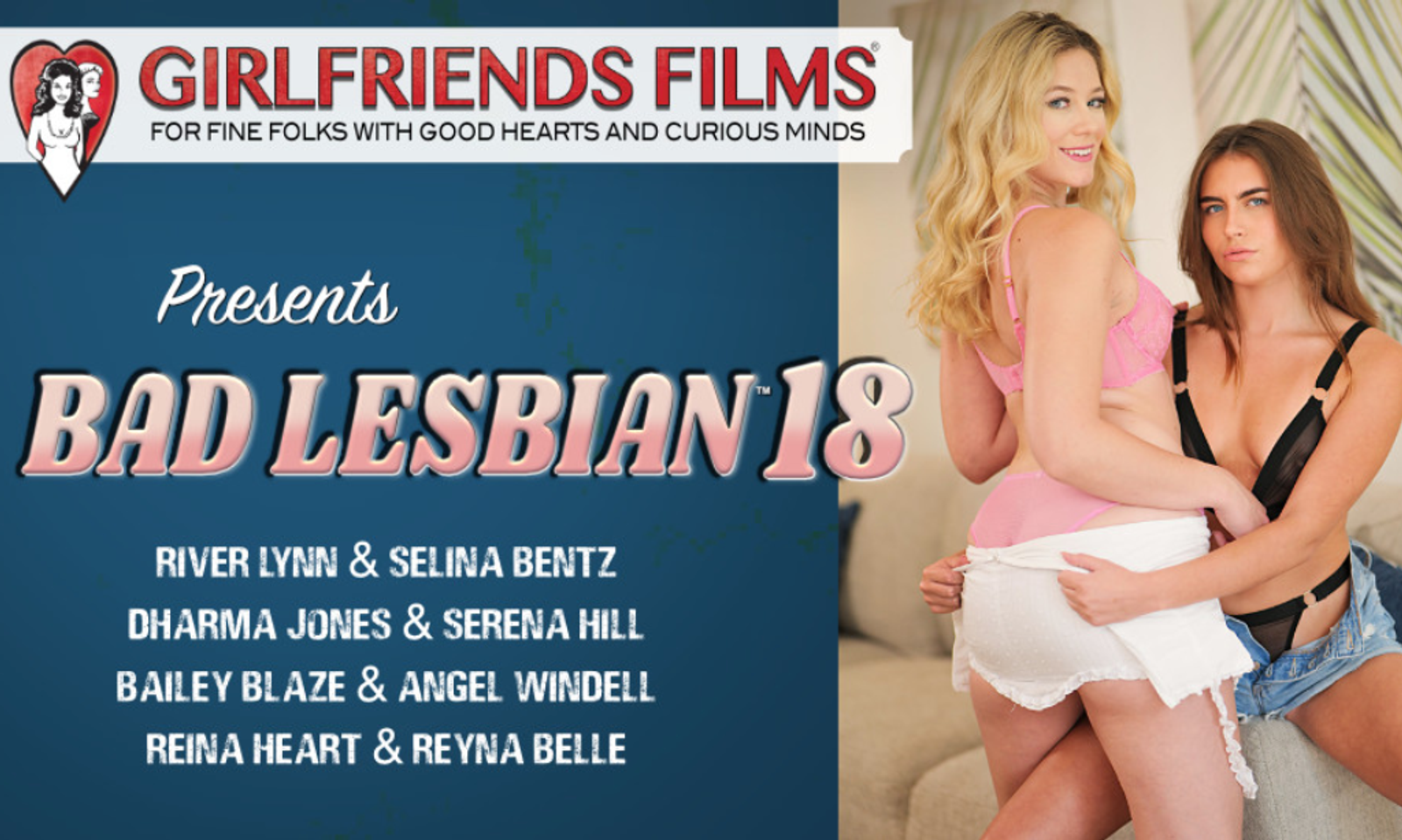 VALENCIA, Calif.—Lesbian adult studio Girlfriends Films has announced the VOD release of the 18th installment in its critically acclaimed Bad Lesbian series.
Directed by B. Skow, the new movie features rising starlets Dharma Jones, Serena Hill and Angel Windell, and first-time Girlfriends performers River Lynn, Selina Bentz, Bailey Blaze, Reina Heart and Reyna Belle.
Pictured on the cover are newcomers and scene partners, Lynn and Bentz. Also sharing the screen are debut starlets Heart and Belle. Performer Jones joins Hill for Hill's second appearance with the studio. And Windell welcomes Blaze in the movie's fourth girl/girl scene.
"Showcasing newcomers with incredible potential has always been the trend of the Bad Lesbian saga," said Girlfriends Films' president, Moose. "Shout out to B. Skow and team on another great entry to our fan-favorite series. It's exciting to be a part of what's to come for all of the new faces and rising stars in this amazing cast." 
For box art and viewing information, click here. 
For cast information and sneak previews at the Girlfriends Films blog, click here.