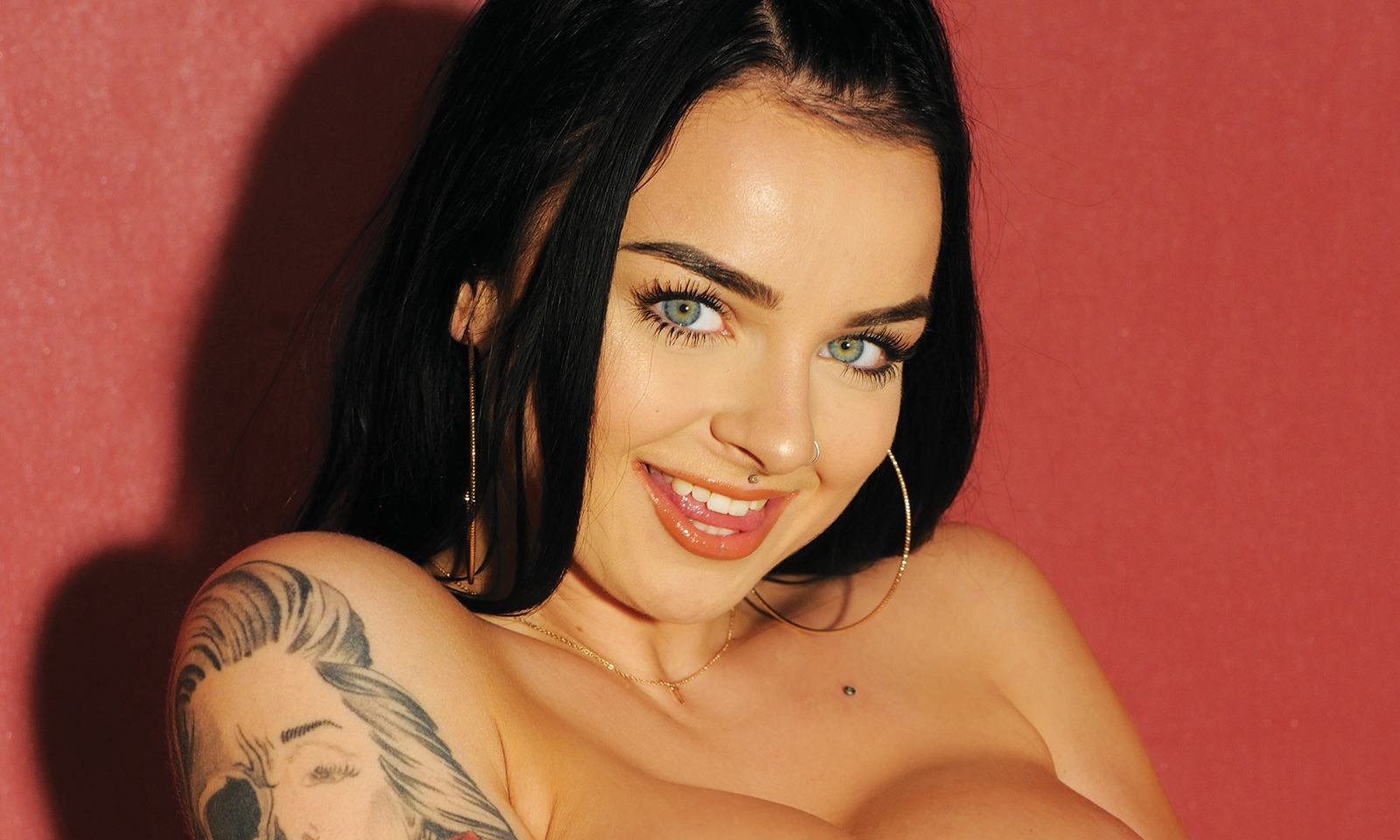 Photo by Keith Ryan
LOS ANGELES—Payton Preslee wanted to get into porn but was unsure how to go about it. "So I said, let me go to the Exxxotica exhibit in Chicago and see what I can do to help me. But I met up with Abella Danger and we talked for a little and I ended up going back the next day, and I got in contact with some people, and here I am."
The 25 year-old brunette, blessed with a 34 DDD top and striking blue-green eyes, and adorned with numerous colorful tattoos, is now living in Los Angeles and part of the elite agency Spiegler Girls.
Payton plunged right into adult with no warm-up period in stripping or camming. "I did like private SnapChats and the OnlyFans that you can do by yourself at home, more amateur stuff. I thought about camming but I just thought I'd get into porn instead."
She has already worked with big-name talent like Manuel Ferrara. "He was amazing. He made me feel really comfortable on the set. Like everything he says makes you feel like it's not work. Super nice."
And she had her first domming experience for FemDom Empire with Slave Fluffy. "I didn't think I could be that dominant person," she giggles. "But it turned around really quick and I liked it."
For off-screen relaxation, "I work out, I cook, go to the movies. I don't really drink or party. Not my thing." She describes herself as a homebody. "Which  is surprising, I'm sure." More giggles.
Her big dream, professionally, is to do a group scene with top-tier black male talent. "That's a fantasy for sure. I have my first interracial scene net month. But it's just with one guy." She giggles. "I'm gonna start slow."
Book Payton Preslee through Spiegler Girls.
Follow her on Twitter (@paytonpreslee) and Instagram (paytonpreslee).