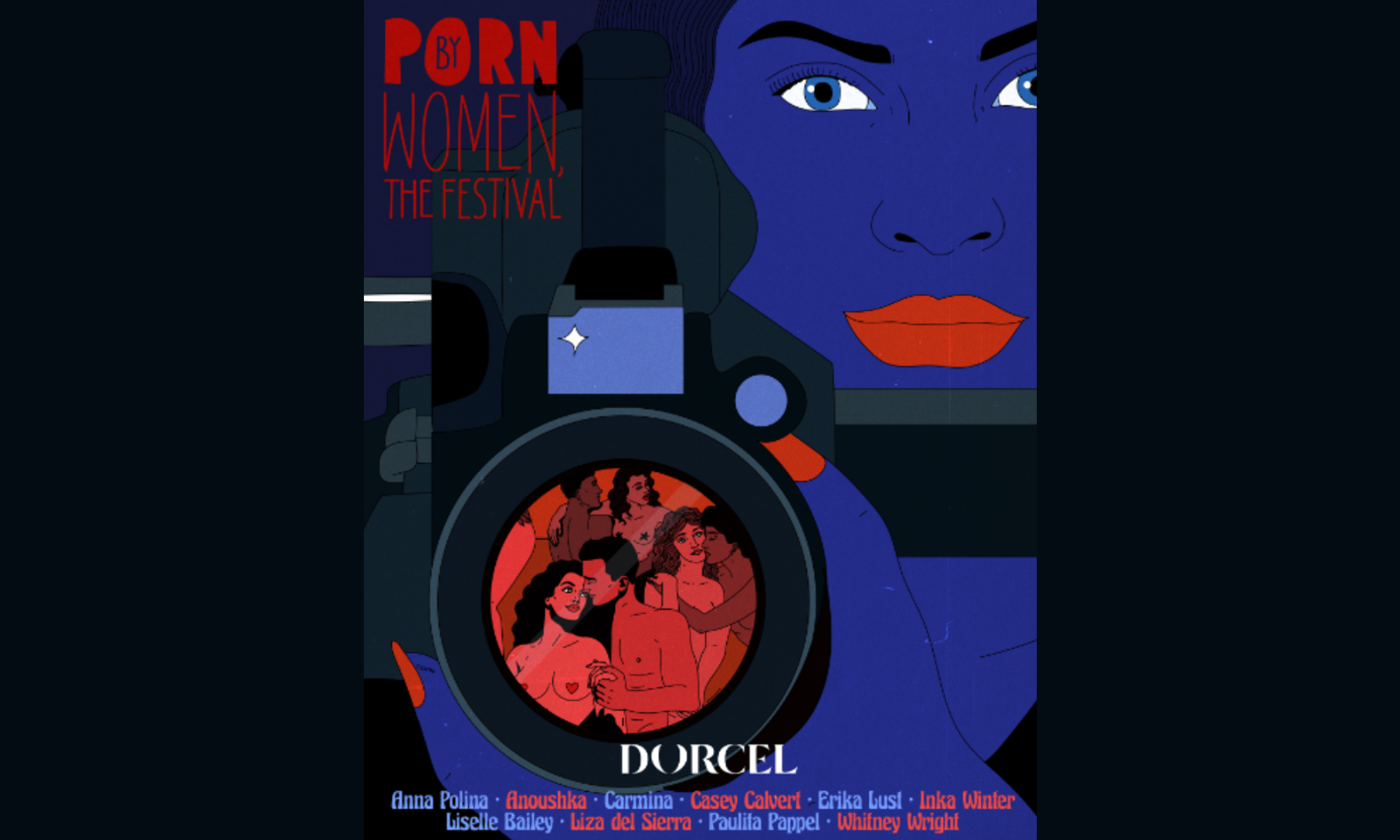 PARIS—Dorcel today announced the lineup for Porn By Women, The Festival, a virtual film exhibition showcasing the work of top female creators from around the world. Now in its third year, the program spotlights 10 adult movies that will be available to stream free of charge February 20 - 26 on DorcelVision.com.
For 2023, Anna Polina (Life Coach), Anoushka (Captive), Carmina (Guacamole), Casey Calvert (Going Up), Erika Lust (Safe Word), Inka Winter (Touch), Liselle Bailey (Standing Still), Paulita Pappel (Hologang), Whitney Wright (Torn) and Liza Del Sierra (Profession - Adult Entertainer) are the creators and titles being featured. 
Reflecting on the reception of last year's event, Dorcel Group chairman Grégory Dorcel stated: "Committed feminists, aesthetes, and militant filmmakers ... many female directors offer a different vision of porn, far removed from the macho clichés that are often attributed to the genre. It seemed important to us to contribute to increasing the awareness of these works and their authors, and we would like to make this commitment permanent by renewing this operation every year." 
For more information, visit DorcelVision.com.