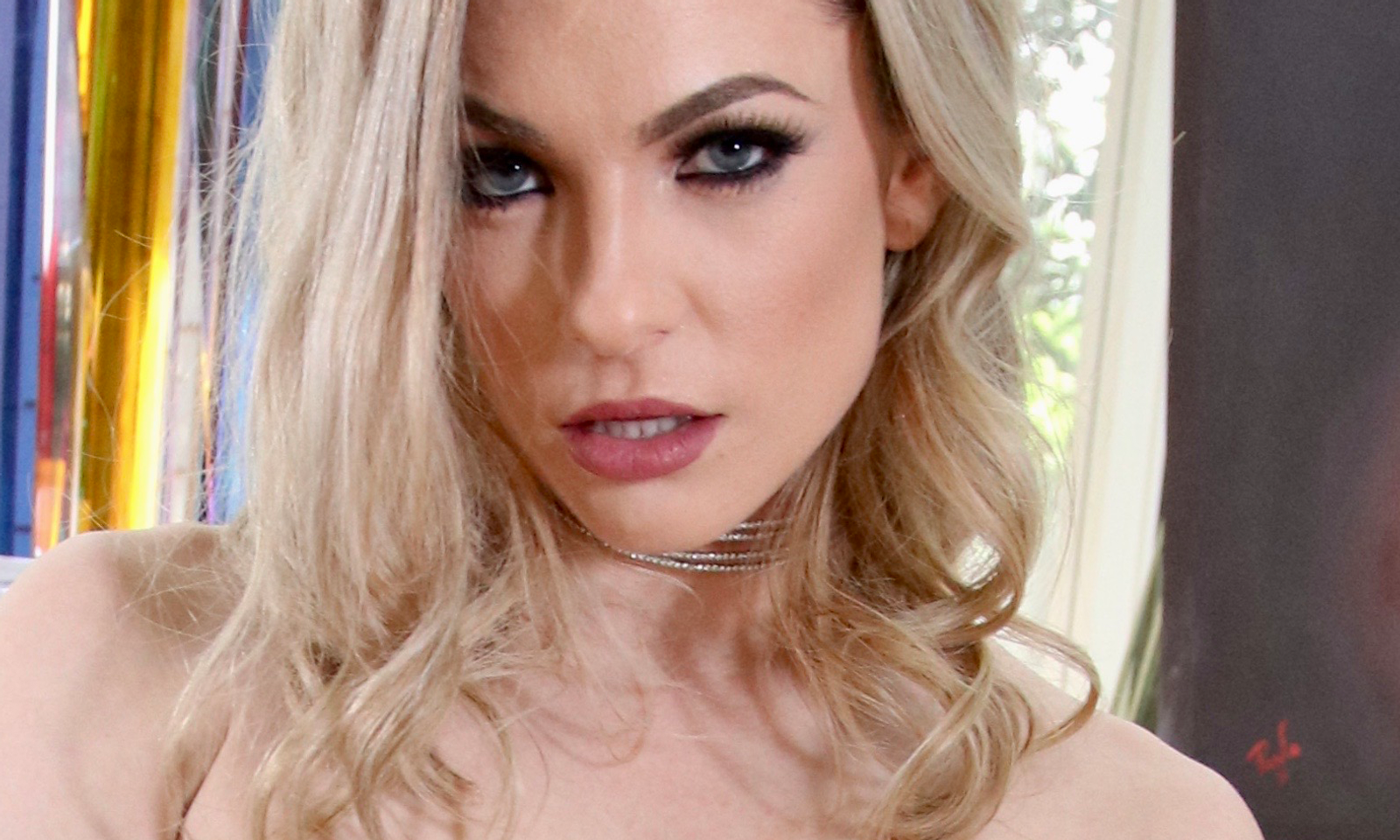 LOS ANGELES—Ten-year industry veteran Dahlia Sky was found dead June 30 in the Devonshire area of the San Fernando Valley, AVN has confirmed with the Los Angeles Police Department. She was just over one month shy of her 32nd birthday.
According to LAPD detective Dave Peteque, Sky was discovered in a vehicle with a fatal gunshot wound at approximately 8 p.m., and the case is being investigated as a "potential suicide," with police officials awaiting autopsy results from the L.A. County Medical Examiner-Coroner's office. While no official cause of death has yet been recorded, Peteque told AVN that a cause of suicide is "what the investigation is leaning towards, and there's no evidence at this time that there's any foul play."
JHP Films owner Hans, who co-produced Sky's 2020 star showcase, the JHP/Concoxxxion release Always Dahlia Sky, informed AVN that she recently was suffering from depression due to her battle with stage four metastatic breast cancer, about which she had posted on social media and with which Hans said she had been living for several years.
"During her last year I spoke to her several times about life. It was not an easy ride for her," Hans told AVN. "This will take a long time to get over, if it's even possible. Dahlia Sky, you beautiful soul, you funny, complicated and warm-hearted friend! I am going to miss you so much."
Sky entered adult in 2010 under the name Bailey Blue, but changed it in 2014 after a clothing company that had trademarked her original name sent her a cease and desist order. That year kicked off, however, with her receiving AVN Award nods as Bailey Blue for Female Performer of the Year and the Manuel Ferrara/Evil Angel star showcase Bailey Blue Wide Open, among an impressive nine nominations overall.
Racking up somewhere around 600 credits over the course of her career, according to the Internet Adult Film Database, Sky was represented at the height of her industry trajectory by super agent Mark Spiegler. Some of her other most noteworthy titles include Elegant Angel's Performers of the Year 2015, Rocco Siffredi/Evil Angel's Rocco's Coming in America (2013), Digital Playground's Sisters of Anarchy (2014), Axel Braun's This Ain't Terminator XXX (Hustler Video, 2013) and Harmony Films' Outland 1 & 2 (2016, 2017).
Braun late Wednesday provided the following comments to AVN: "Dahlia's passing is extremely heartbreaking. She was a really sweet girl, I shot her dozens of times and not only did she always bring her A game as a performer, but she was also a very talented actress and a real trooper. She endured some of the most grueling 22-plus hour days on set for my Terminator and Star Trek parodies, and never once complained or stopped smiling. On Terminator we shot some of her dialogue literally after 23 hours and she nailed it in one take, which I always remembered and told people about.
"She was super funny and she had a big heart, but unfortunately her battle with breast cancer took a toll on her mental health and she struggled with depression, as most people would. My heart goes out to her family and loved ones, we lost a beautiful soul."
Photo courtesy of Hans/JHP Films