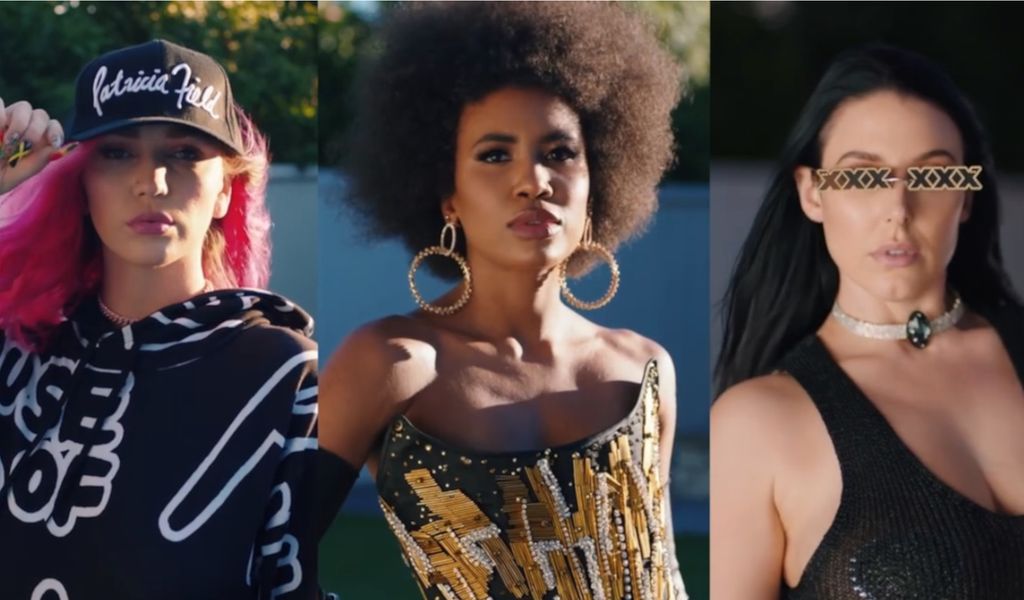 LOS ANGELES—Brazzers today debuted the fashion-themed short film I Need It Now, starring Angela White, Kendra Sunderland and Demi Sutra. The film celebrates New York Fashion Week, now underway, and can be streamed on Instagram here.
The film is part of New York Fashion Week's first virtual experience, as a result of the COVID-19 pandemic.
Posing the question, "What happens when three adult stars are left by themselves with next spring's looks?" the three-minute suitable-for-work film opens with fashion models preparing then donning stylish fashions as they move in a slow-motion sequence, setting the tone for the adult trio as they are introduced one-by-one while they go from every-day wear to haute couture created by some of New York's top fashion designers.
Presented by the filmmakers as a blend of fashion, sex and empowerment, the film showcases White, Sunderland and Sutra in a variety of outfits as a catchy new-age melody plays. The three are featured in unique creations from designers Patricia Field, who is known for her work on HBO's Sex and the City; The Blonds, an eclectic fashion house founded by designer Phillipe Blond and creative director David Blond; and veteran designer Cesar Galindo.
Shot by Academy Award-winning documentarian Barbara Kopple, who is known for her experimental storytelling style, and documentarian Jonah Markowitz, the film shows the three adult stars posing and frolicking in the unique spring fashions while comments from each of them are superimposed on the screen.
"We don't need a crew. It's our vision, our choice," White says, while Sutra notes, "I feel nothing less than completely f***ing empowered," as they model stylish long dresses.
Sunderland, who looks more at home in a black strapless bodysuit complemented by hot pink baggy pants with the words "pussy not war" scrawled all over them, says, "This gave me a sense that I am great the way I am."
As part of the film's release, Brazzers has partnered with Field to create exclusive T-shirts that will be sold online with all the proceeds going toward A Common Thread, a storytelling initiative from Vogue magazine publisher Condé Nast to benefit the American fashion community impacted by the COVID-19 pandemic. Presented in collaboration with the Council of Fashion Designers of America, the effort aims to raise both awareness and needed funds through a series of videos on designers and many others in the fashion industry who have been impacted by the pandemic and economic crisis.
For more on White, Sunderland and Sutra, follow them on Instagram at @theangelawhite, @thedemisutra and @kendrasunderland.
For more information and content, visit www.Brazzers.com or follow the company on Instagram at @brazzersofficial.