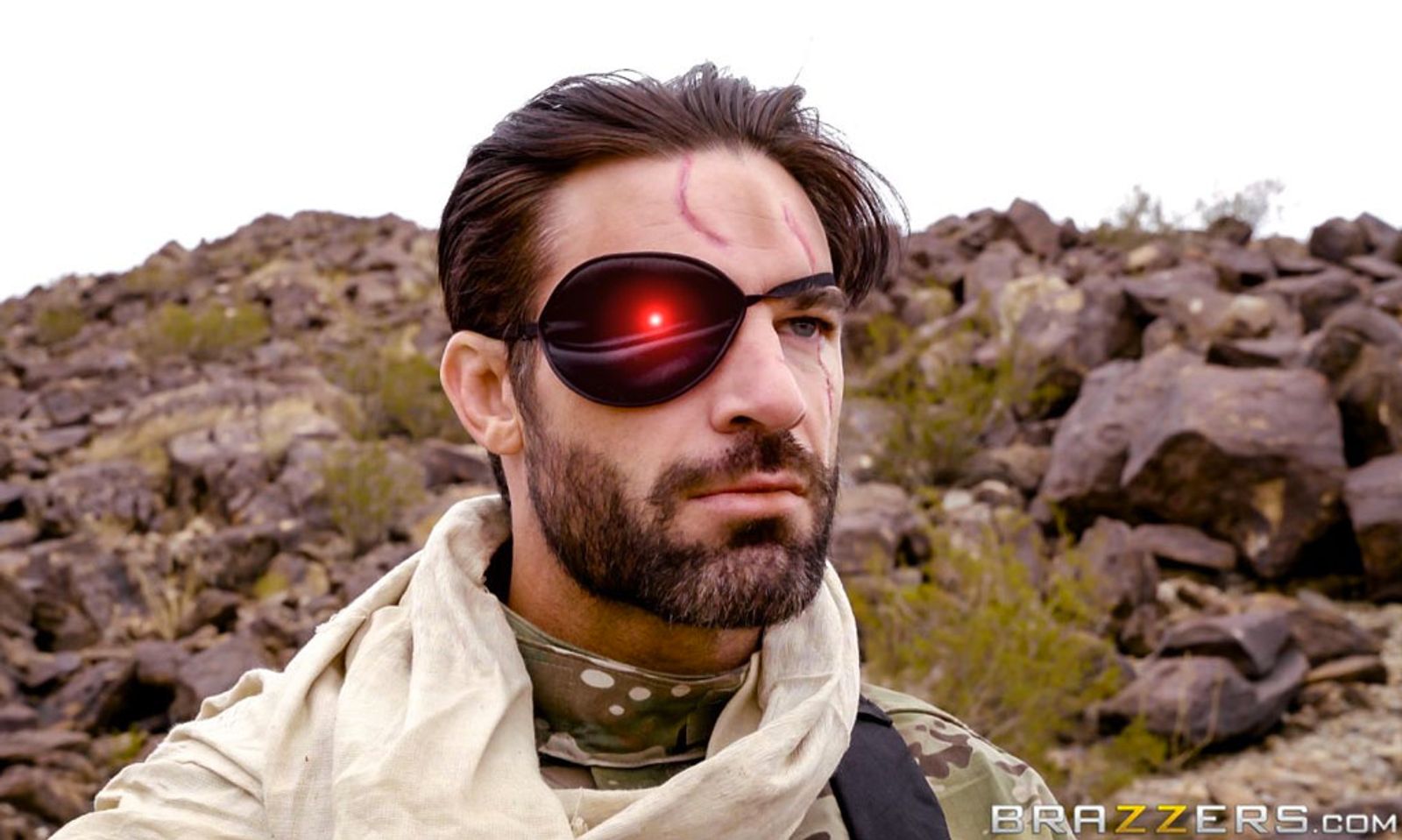 BURBANK, Calif.—The Metal Gear Solid saga may have come to an end with Metal Gear Solid V: The Phantom Pain installment in 2015, but fans of the action-adventure video game have a new playground ... and it's rated X.
Mega-popular porn brand Brazzers has just released the parody Metal Rear Solid: The Phantom Peen XXX Parody. The new porn title features gun battles, visual effects, costuming and popular plot twists from the Metal Gear Solid franchise.
After crash landing at an undisclosed location in the desert, Boss (Charles Dera) must retrieve a package at a Diamond Dongs drop zone. However, Boss is not alone in the desert, and finds himself trapped with a sniper fighting to defend her outpost. Boss and Hushy (Casey Calvert) engage in a death match that may see only one victor return to Mother Base.
Featuring air-lifted goats and cardboard boxes, Metal Rear Solid: The Phantom Peen XXX Parody goes live February 8 on Brazzers.com—an opportunity, the company promises, for fans to "full-on extract their solid snakes."
Click here to watch a safe-for-work trailer.