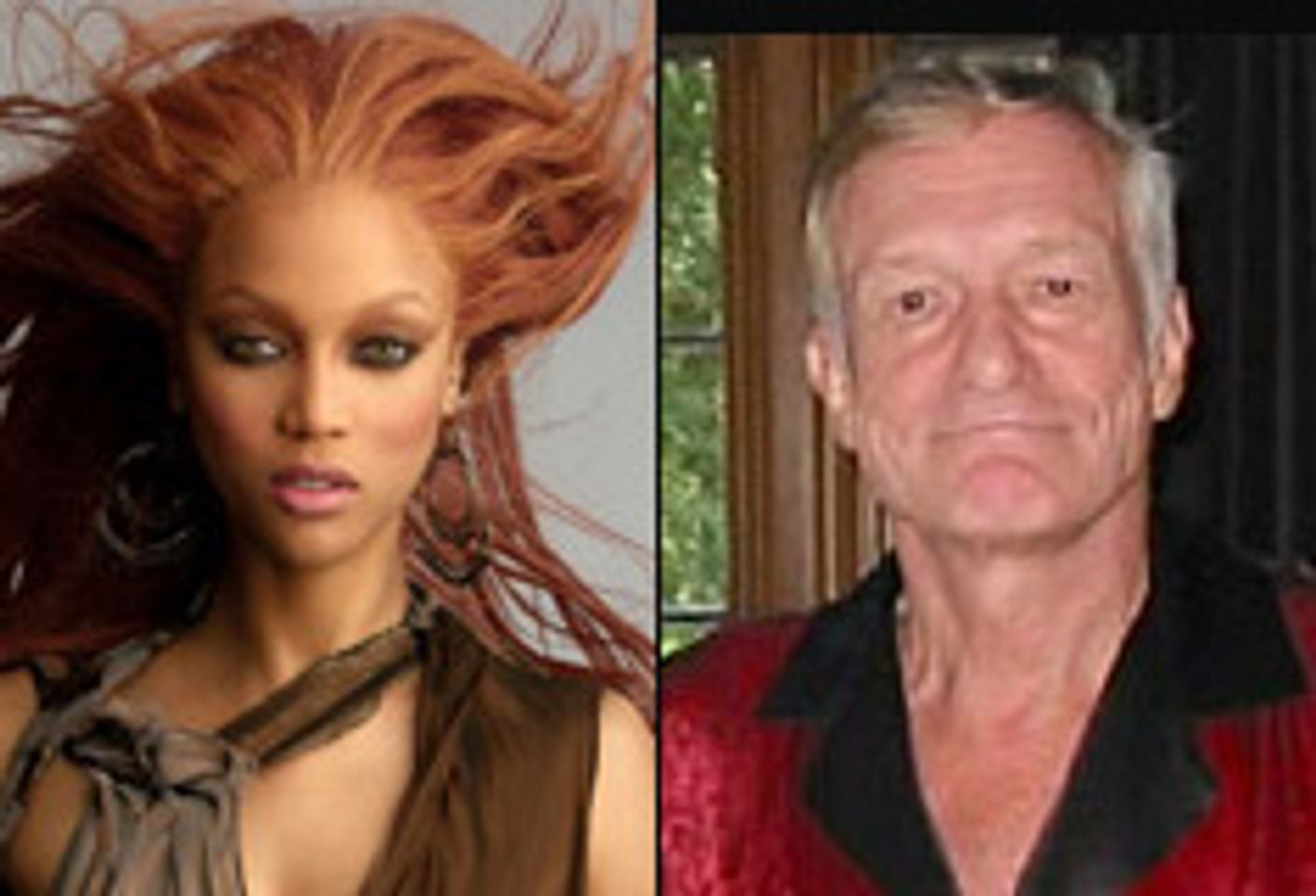 Brandi Love and husband Chris, the Co-owners of Naked Rhino Media, and Playboy Enterprises Inc. founder Hugh Hefner are slated to be featured guests on Tuesday, Nov. 29's "Tyra Banks Show."
"Is Monogamy Natural?" will feature Banks' conversation with Hefner and his three girlfriends, along with a segment featuring Brandi and Chris, who have had an open relationship throughout their 12-year marriage. Their segment pairs them with a monogamous couple, but Brandi, says there were surprisingly few fireworks.
"[Banks] was a bit taken aback by our view, but couldn't deny that it clearly works for us-and that was our point," she says.
Brandi hopes the show helps dispel some myths about their lifestyle, but will be viewing the final edit of the program for the first time with everyone else on Tuesday.
"It was really fun, and I am just thrilled to get our view out there," Brandi says. "It is always shown as a negative and destructive lifestyle. We are out to prove that theory wrong."
Tuesday's episode won't be Banks' first show with an adult-industry tinge. In October, Banks featured the performer formerly known as Tyra Banxxx. On the show Banxxx renounced porn only to return two days later using the name Alana.