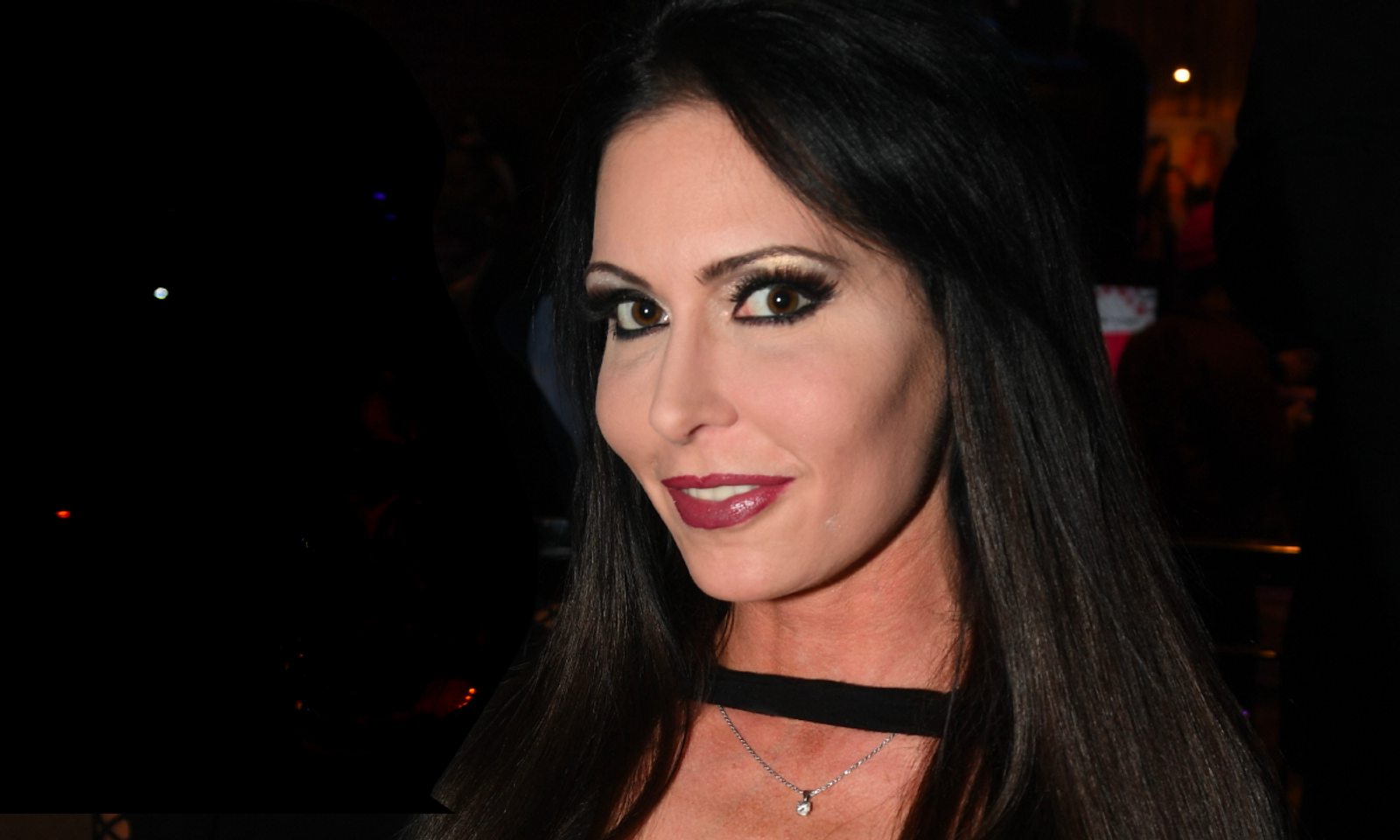 CHATSWORTH, Calif.—Performer and studio co-owner Jessica Jaymes was discovered dead Tuesday afternoon in her Los Angeles home, AVN has learned. She was 40.
Jaymes was found at around 4 p.m. Tuesday by her business partner in Spizoo, the studio she co-founded in 2008. Though the cause and exact time of her death are not yet known, the business partner told AVN, "She had a lot of health issues, she kept having seizures in the past six months—she was around the medication for the seizures. It looks like she probably had a seizure yesterday or the day before. It's horrible."
He went to check on her, he said, because "she was MIA ... she wasn't online for like four, five, six days, and I was on vacation and I came back a week ago, and I texted her, she was not answering me back." Finally, he explained, he asked his assistant to try calling Jaymes, speculating that "maybe she blocked me, because sometimes she blocks me, she gets mad with me, she gets mad with the world—and the phone was not ringing."
When he arrived at the house, he found Jaymes on the couch, where he said she appeared to have been lying "for like at least 12 hours. ... I called the police, they came, they checked to be sure that nobody tried to rob her or tried to kill her—they said that there was no foul play. The coroner came to pick up the body and now they're doing an autopsy to see if it was a heart attack or she had a seizure ... I don't know, she's just gone.
"I am what I am because of her," the partner continued. "I did this business because of her, for her. I'm talking to her family right now—her mom and her sister might fly in and we're going to decide what to do. ... You know, when I started to see in the past two or three years all these people dying because of this and that, I was like, 'When is going to be her time?' Because I knew it was coming. I knew it was coming. She was so unhealthy, so many problems, health issues with her back, her nerve system, the seizures in the past six months. I was just waiting. It was a question of time. She was so young.
"She is Spizoo," he concluded. "She built this with me. I promised her to retire with this company. We would never have done it without her. It was teamwork all the time, for so many years. We love her."
Aside from co-helming Spizoo since its beginning, Jaymes had an illustrious career as a performer from the moment of her debut in 2002, starting out strictly doing all-girl work, but adding boy/girl in 2005. One year before that, the Alaska native became the first-ever contract star for Hustler Video, and was named Hustler Honey of the Year. Over the course of her career, she amassed over 300 credits, including mainstream appearances in the Showtime series Weeds, on The Howard Stern Show and more. She was inducted into the AVN Hall of Fame in 2018.
Picture of Jessica Jaymes at the 2018 AVN Hall of Fame Cocktail Party by JFK/FUBARWebmasters.com.