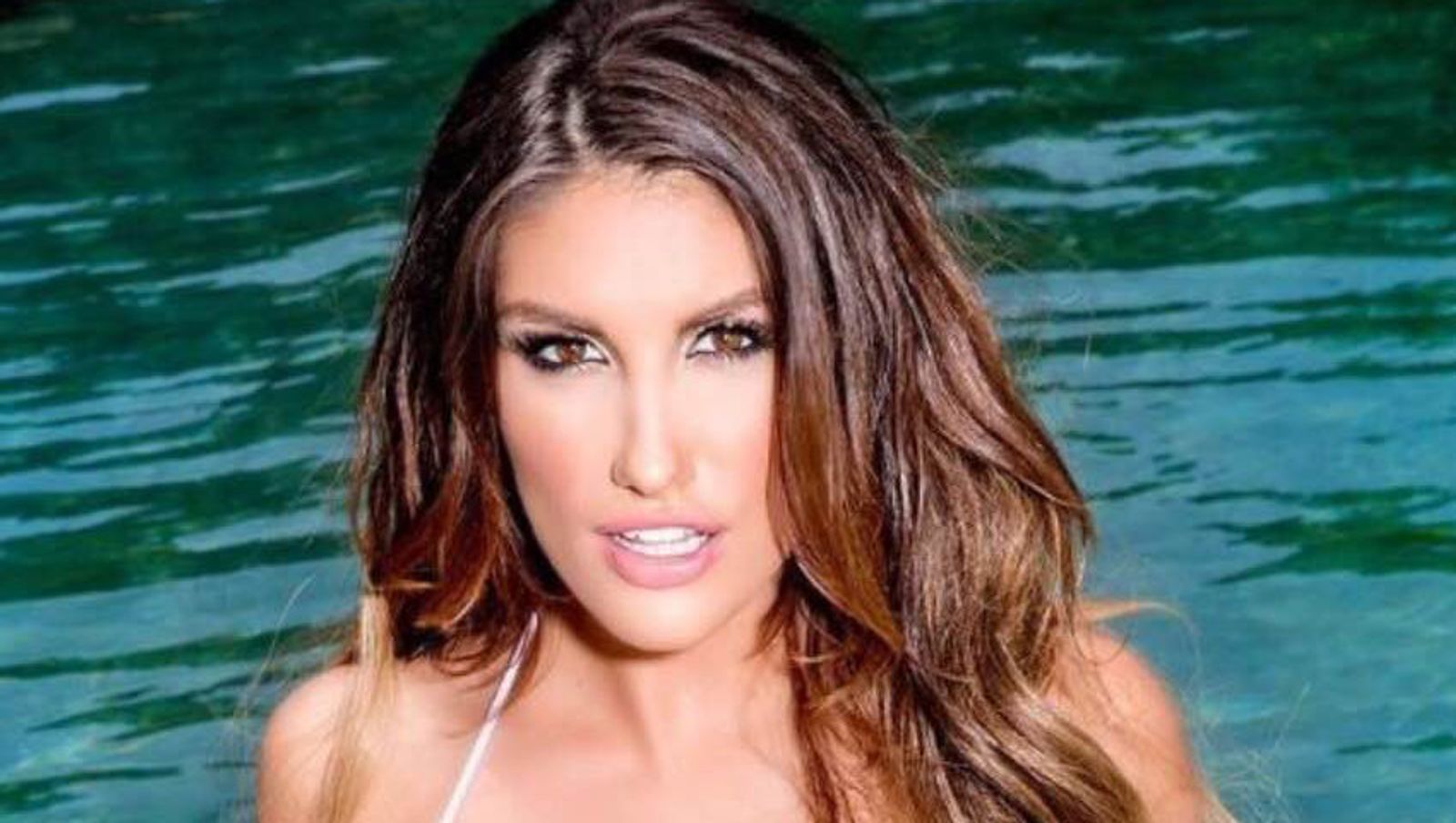 Editor's note: This story was updated Thursday.
LOS ANGELES—Adult star August Ames passed away Tuesday, the Ventura County Medical Examiner's office confirmed Wednesday morning. Ames died from asphyxia due to hanging, Sierra Plush of Ventura County Medical Examiner's office told AVN. She was 23.
"She was the kindest person I ever knew and she meant the world to me," said her husband, director Kevin Moore. "Please leave this as a private family matter in this difficult time."
A native of Antigonish, Nova Scotia, Canada, Ames was a two-time AVN Award-winner with more than 270 credits since her debut in 2013. Her body of work included multiple performances for just about every major studio in adult entertainment. Sought after from the beginning of her career, Ames earned a nomination in 2015 for AVN Best New Starlet, and was a nominee every year since for Female Performer of the Year, including this year for the upcoming 2018 AVN Awards in January. 
The adult industry was in shock upon hearing the news Wednesday as several industry members took to Twitter to offer condolences.
"Rest In Peace to August Ames, one of the best, nicest people I ever knew in the business," producer/director Jules Jordan tweeted.
Performer Abella Danger said, "She was the most kind-hearted person ever."
The @EvilAngelVideo account shared, "@AugustAmesxxx was an extended member of the Evil Angel family and she will be sorely missed. You couldn't find a kinder person in our business. This is a terrible tragedy and will stay with our team forever."
Photographer Holly Randall tweeted, "I fucking loved this girl so much. @AugustAmesxxx I am so sorry that I didn't know it was this bad.... we are all so broken hearted, you were truly loved by so many. I just can't believe it. RIP."

Performer Aidra Fox, via her @NeonLolita Twitter account, said, "I just am in shock.... @AugustAmesxxx you were such a beautiful light in this industry. Thank you for your impact in this world. You're going to be so missed."
"Can't believe the sad news. Gone way to soon? RIP @AugustAmesxxx," said performer Danny Mountain.
Director Stills by Alan tweeted, "RIP @AugustAmesxxx you were a fan favorite on @girlswaynetwork, a friend to many in the industry and most of all a wife to my friend. You leave many in this world with a heavy heart and you left us far too soon."
The @HoloGirlsVR account said, "
Rest In Peace
@
AugustAmesxxx
- one of our original HoloGirls, we mourn your passing and send our heartfelt condolences to all those that loved you."
Performer Kissa Sins: "You were always there for me when I was feeling sad or sensitive and I'll always love you. I'm sorry I didn't do more to help. RIP Auggie."
Director Mike Quasar added via Twitter: "Love one another kids. 23 is way too young. Such a sad day."
Ames, who was the September 2016 Vixen Angel, won the Fan-Voted AVN Awards for Cutest Newcomer (2015) and Most Spectacular Boobs (2017).
Prior to entering the adult biz she worked at a bar and a tanning salon.

This week Ames was at the center of controversy within the industry stemming from a tweet she sent out on Dec. 3, saying she was cancelling her booking the following day because her scene partner had previously performed in gay scenes. This stance was perceived by many observers as "homophobic," generating a series of tweets over the next two days that were critical of both her original post and subsequent ones she made defending it. Many of today's tweets reacting to Ames' passing have bemoaned the "cyber-bullying" she received from those who took issue with her comments on the matter.