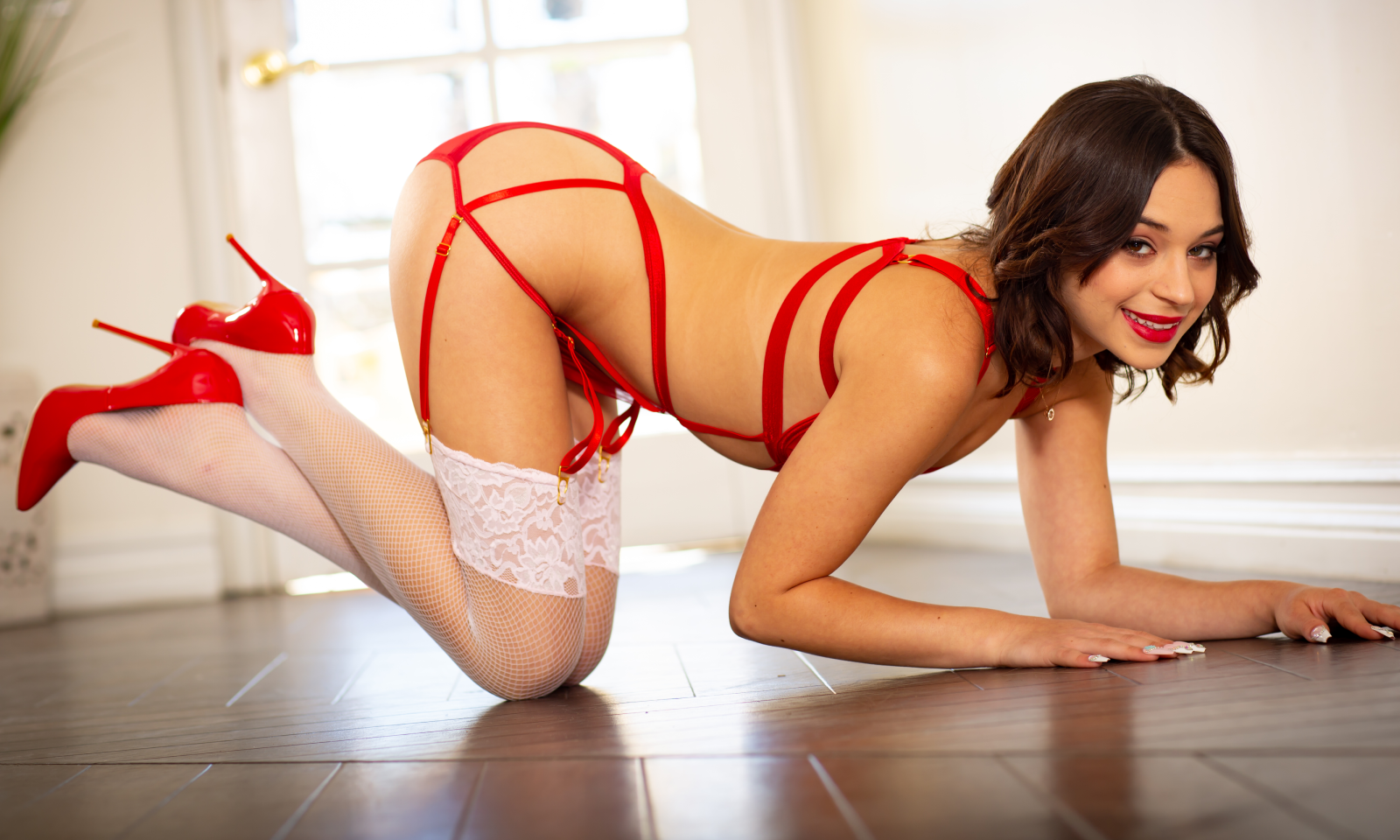 LOS ANGELES—Aria Valencia stars as an eager college student in the latest episode from Model Media's POV Adventure.
Valencia is heading off to college and her boyfriend (Ricky Spanish) sees it as the inevitable end of the relationship. However, Valencia is much more optimistic and tells Spanish how she plans to see him on weekends and on holidays, so they'll be together "forever." 
Unfortunately, Spanish is not convinced and says that it's "just what happens" to couples when people go to college. Valencia's last act of persuasion is to remind her boyfriend of what it was like when they started dating. She lays him down, and makes an attempt to jog his memories.
Watch "Off to College Horny Teen," the latest from AVN Hall of Fame director Sal Genoa, tonight here.