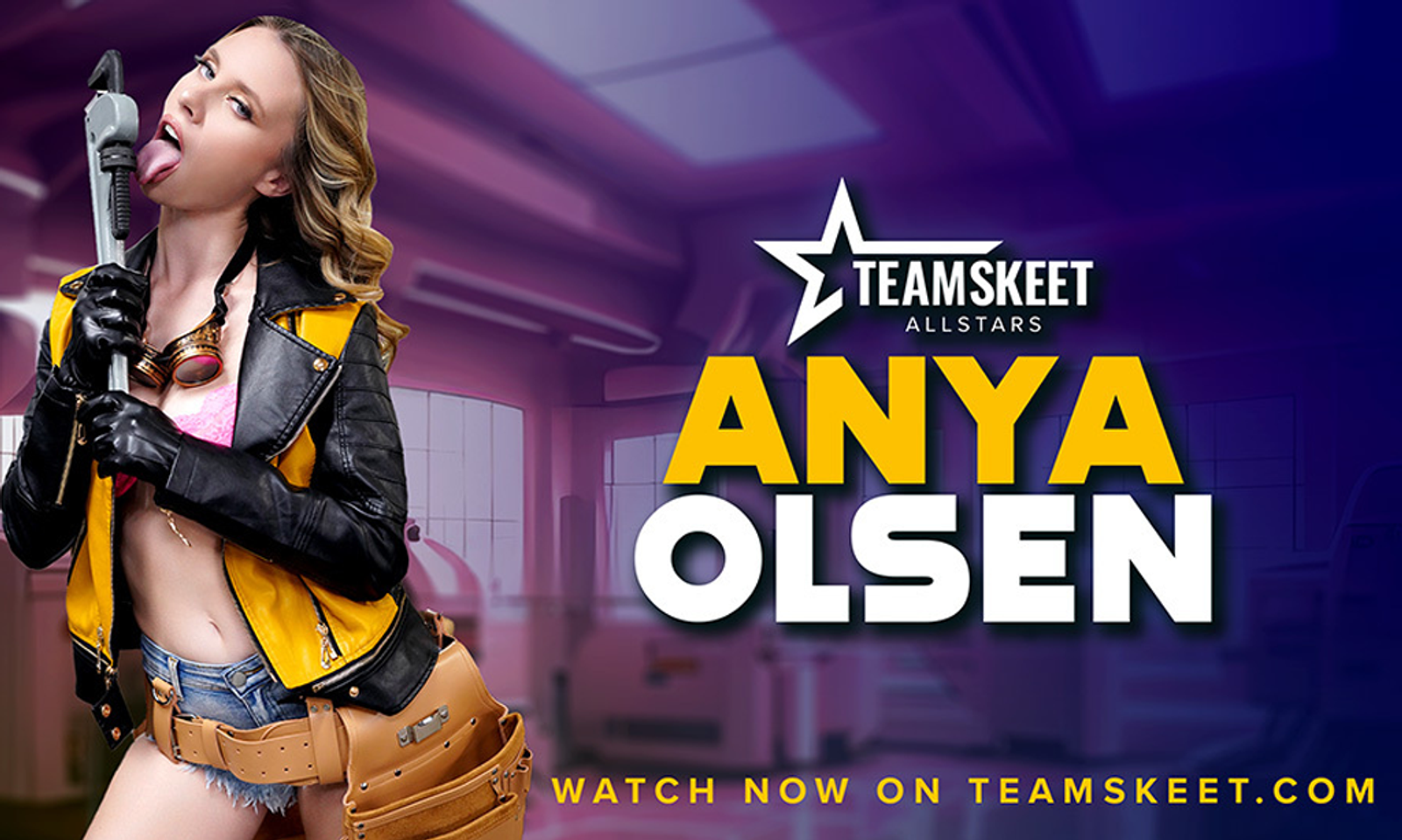 MIAMI—TeamSkeet has named Anya Olsen its AllStar of the month for September. Olsen shot her first scene with the network in 2015 and has gone on to shoot many other fan-favorite scenes, all ranking in the 90 percent range of upvotes. 
In her TeamSkeet AllStar scene, "One Dirty Mechanic," Olsen takes on the role of a sexy mechanic at a car shop. During her AllStar interview, she shares her thoughts about being named this month's AllStar and her journey through the adult entertainment industry and what she loves most about it. 
"There's two main reasons why I love this industry," Olsen says. "One is that I love the flexibility it gives me and that I'm able to make my own schedule. The other is that I get to explore different sexual experiences. I've been able to try things that I didn't even think I could do and that's been an absolute joy." 
Describes a company synopsis of Olsen's AllStar scene, "Peter Green makes a pit stop at Anya's Body Shop, curious if Anya will work on any type of car. Anya tells Peter that she works on any kind of body at this body shop, and Anya is interested in working on his body!"
"Anya Olsen's allure and sexual prowess are showcased exceptionally in this scene," a company rep said. "Her on-camera performance puts her confidence and charisma in the spotlight, making her a standout in the industry and a perfect fit as our September AllStar."
For more, visit TeamSkeet.com and follow the brand on Twitter @teamskeet and Instagram @teamskeetsociety.