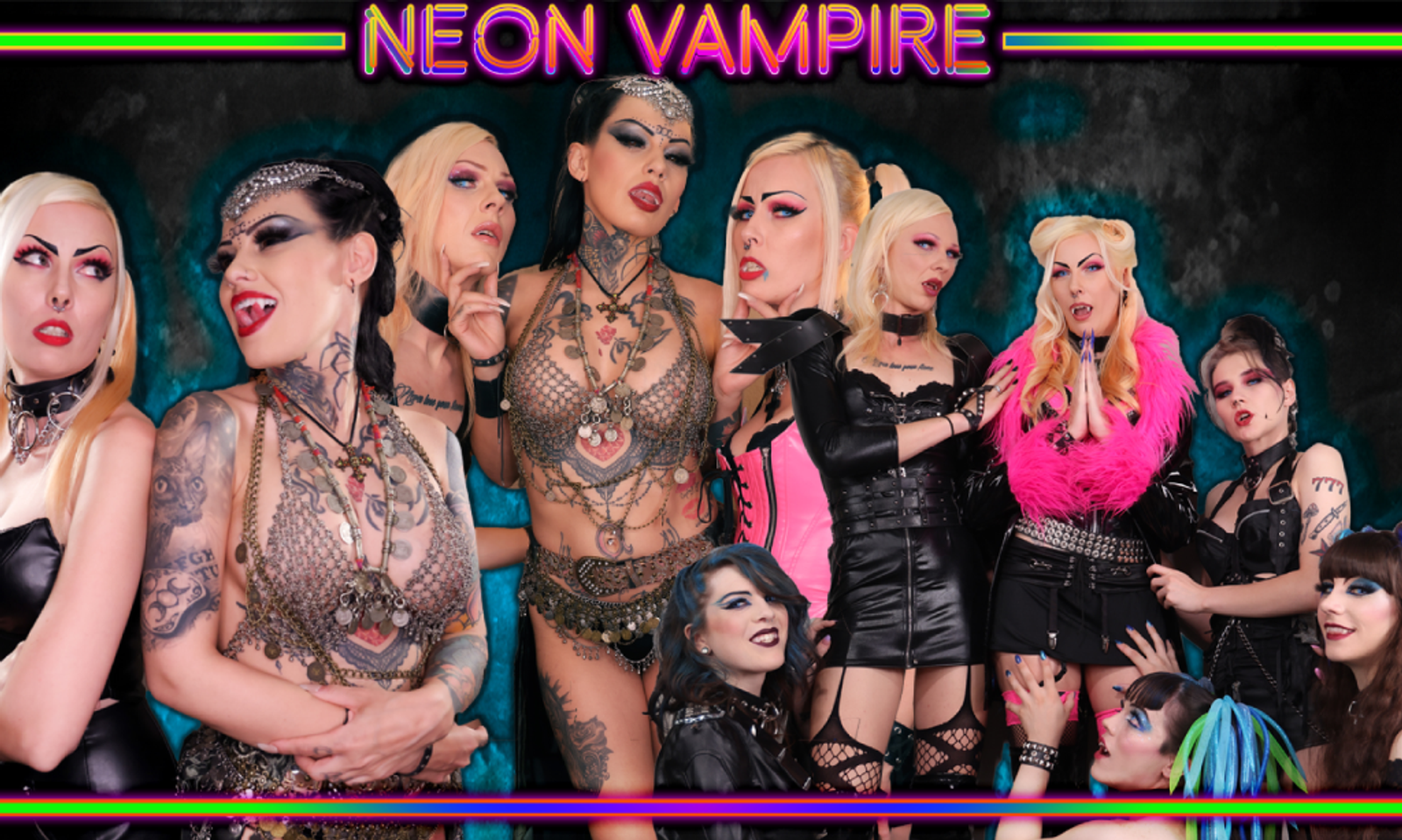 LAS VEGAS—Amateur Productions and AltErotic have released all three features from their Neon Vampire trilogy. 
The month-long release event for the trilogy started on Oct. 13 and came to a close a few days before Halloween. 
This is the biggest project to date for Amateur Productions' Sarina Havok and Robin Coffins, who also co-wrote and co-directed the trilogy (and executive produced alongside adult director and photographer Ivan). It also marks the first transgender production made for AltErotic. 
The trilogy stars Coffins as the Neon Vampire, Darcy Diamond as the Vampire Queen, Havok as the Beloved, Adalind Gray as the Muscle, and Autumn Rain, Livi Doll and Nyxi Leon as the three Vampbites.
"We are so proud of what we have all made as a team and our minds are still blown away by what we all pulled off together! There really is nothing else out there like this!" Amateur Productions commented.
"This was the first project in porn I treated as strictly a cinematographer shooting a feature film. What we did as a unit is remarkable from the story to the look to the final product. I am incredibly proud of Neon Vampire!" AltErotic director/CEO Ivan added.
On the KingSlivan.com podcast, the three creators discuss the Neon Vampire trilogy, where they share on-set stories, how their moviemaking partnership began, and whether a follow-up project is in the works. Listen to the podcast here.
The Neon Vampire trilogy is available on the Amateur Productions and Robin Coffins' ManVids pages and at SarinaAndRobin.com/videos.
Neon Vampire is also eligible for Transgender Erotica Awards pre-nominations. To nominate it for "Best Threesome or Moresome Scene," the deadline is Nov. 15. Vote here.