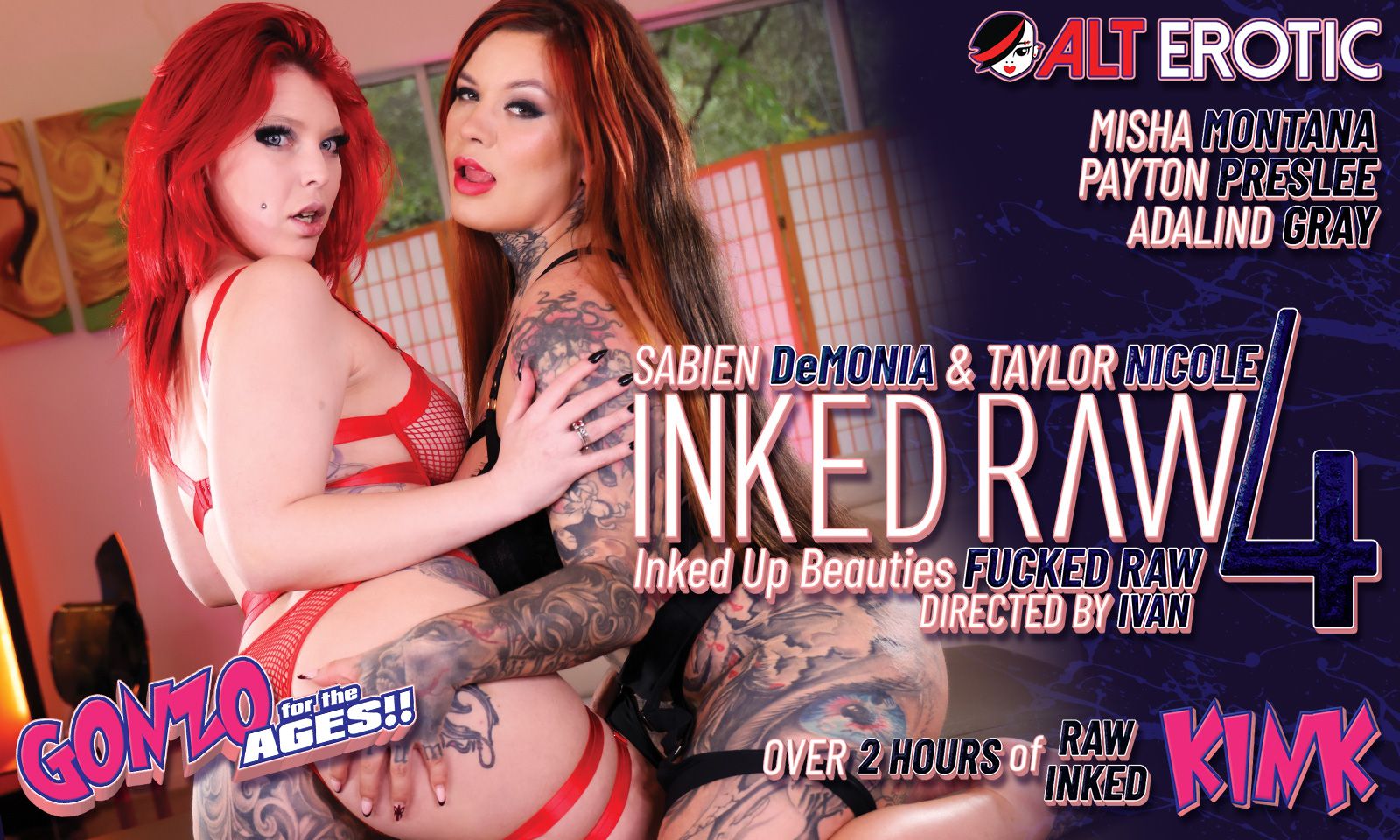 MONTREAL—AltErotic is set to release the newest title in its Inked Raw series. Inked Raw 4 drops on Sept. 19, 2023.
The new title will be available in retail shops and wholesale outlets.
A studio rep stated, "The alt models are back to show everyone why Inked Up is that much sexier and hotter! The sexual chemistry in this movie will make your screen flutter with excitement and your heart palpitate until you can't hold back!"
The movie stars Sabien DeMonia and Taylor Nicole. Adalind Gray, Derrick Pierce, Johhny Castle, Misha Montana, Musa Phoenix and Payton Preslee also star.
To check out the box art and a preview for Inked Raw 4, click here.
For more AltErotic, visit AltErotic.com and follow the brand on Twitter @AltErotic.
For more information, contact Nicolas F. at Nicolas@yourpaysitepartner.com.