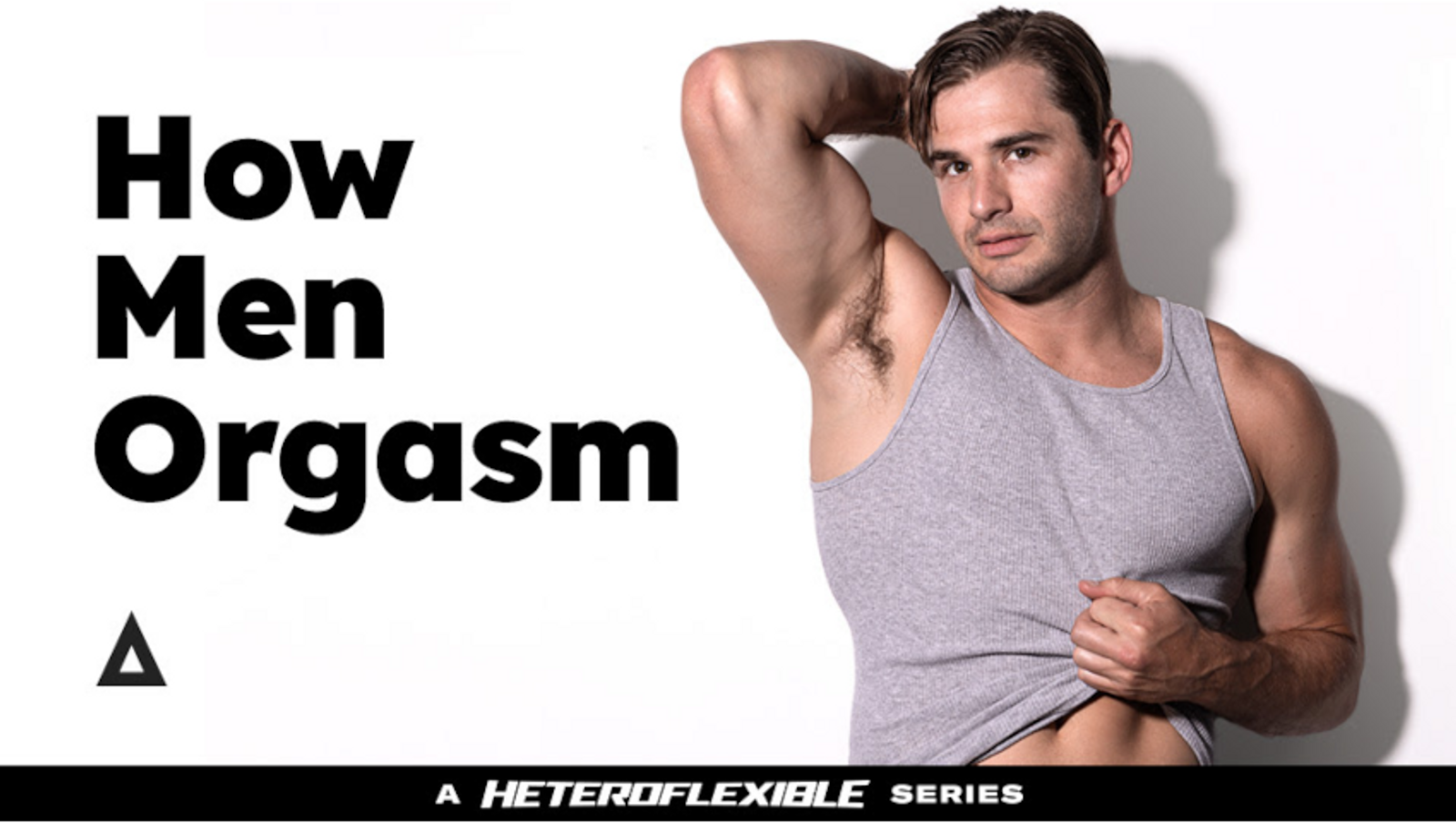 LOS ANGELES—Adult Time's new flagship gay studio brand Heteroflexible on Wednesday launched a new series about the male side of self-pleasure, How Men Orgasm.
From newcomers to top stars, How Men Orgasm features an inclusive mix of straight and gay men—all lifting the veil on how they pleasure themselves.
The reality-based docu-series, a spinoff of the Up Close series How Women Orgasm, recently launched with stars Nathan Bronson, Robby Apples, Codey Steele and King Noire. It highlights men's sexual pleasure, desires and experiences via unscripted content that connects viewers to the performers on a more intimate level.
"I am so proud of these interviews—the men of How Men Orgasm show such vulnerability, honesty, insight, and offer advice that will benefit so many different audiences," said Bree Mills, Adult Time's Chief Creative Officer, who directed the series. "Plus, it was really fun to watch our photographer, Stella Smut, take some of the hottest portraits of them I've ever seen and then film them pleasuring themselves as themselves for our multiple cameras!"   
Join
 Heteroflexible.com
and get access to Adult Time's entire catalog with more than 400 channels, 60,000 episodes and eight-plus new releases per day.