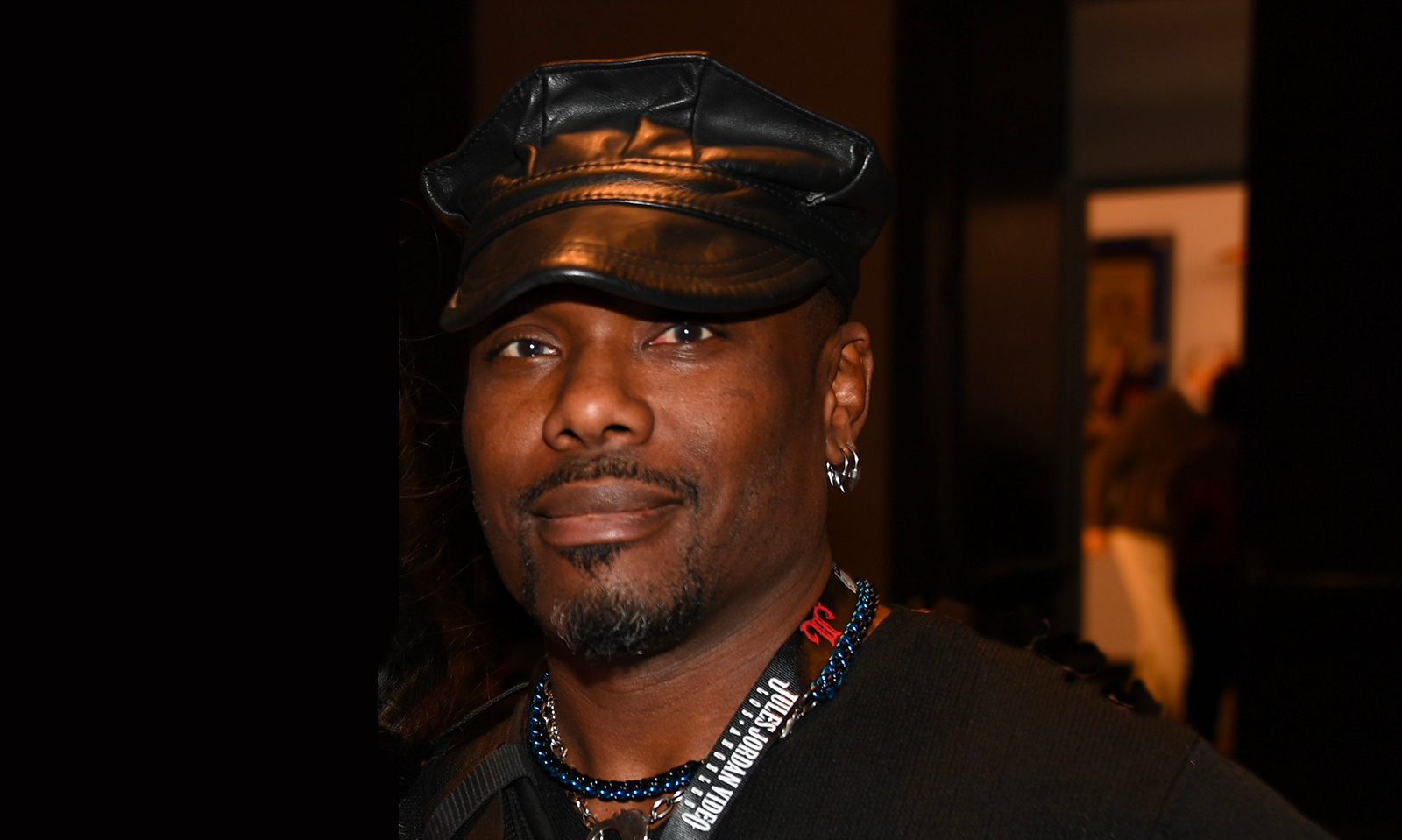 The adult community lost a unique and intriguing personality this week with the death of veteran performer Jack Hammer XL. Going by the Twitter handle JackHammerXL, Hammer was truly larger than life. A former Marine who pursued his love of bondage and "sexual demolition" on his own website, JackHammer.xxx, this physically powerful performer also was a practitioner of Brazilian jiu jitsu, Muay Thai and crossfit.
Longtime friend and colleague Maestro Stefanos worked with Hammer's family to prepare a statement about the 53-year-old's sudden passing:
"We here in the San Francisco Bay Area learned on Tuesday night, March 3, that Jack Hammer died at home unexpectedly of natural causes this weekend. The communities he has touched for over a decade have lost a strong, powerful and proud person.
"His family and friends here in his home community are saddened by Jack Hammer's absence and the world will be a lesser place without his kindness, compassion and strength. He touched more people than that of the adult industry and his memory will live on in the hearts of people and communities he touched. Please find comfort in knowing that Jack spoke fondly of his time in the adult industry and the great friends and family he made here.
"As a final thought, the cycles of fame and infamy are more fickle than the emotions of accompanying life and death. Please take heart in knowing that mourning the passing of the living into death is a natural process and one that can be selfish and filled with emotions by its nature. We implore you, mourn as you need and do not feel alone as there are many that miss Jack Hammer, but mourn without harming others or yourself.
"Mr. Jack Hammer, you are missed."
As news began to spread about Hammer's untimely death, performers have shared their grief. Friend and colleague Aiden Starr, who directs for Evil Angel and also has a long history with Kink.com, told AVN, "I am beyond saddened by Jack's passing. He was warm and well loved by many. It's a great loss to myself and my community."
Alison Boden, CEO of Kink.com, issued a statement as well: "Everyone at Kink is grieving the loss of a great friend, mentor and performer today. Jack Hammer has been a beloved part of the Kink family for over a decade and we will never forget his kindness, complete authenticity, or his incredible laugh. There are truly no words to express how much he will be missed. Our hearts go out to his family, many friends, and colleagues who are deeply saddened by his passing."
An interest in BDSM led Hammer to the adult industry, and he began shooting in 2009. Hammer started as a bottom for Kink.com and then later switched to dominant roles. He also directed for Insex's website HardTied.com and served as both director and performer for SexuallyBroken.com. He has worked for other studios as well, including Pink and White Productions and Kickass Productions.
Maestro Stefanos further elaborated on what Hammer had meant to the kink community. Stefanos said he hadn't yet had time to properly grieve, having just found out last evening about Hammer's passing. His first reaction was to ensure that the news was reported with integrity—the same integrity he'd come to expect from the late performer.
The XL in Hammer's name was not for "extra large," Stefanos revealed. Instead, it was the number 40 in Roman numerals. "That was the year in his life that he started in porn," Stefanos said. "He was super in shape and had an imposing physical presense. His social presence too. People often thought he was more stern that he actually was."
Stefanos described Hammer as "somewhere between a big teddy bear and a really stern daddy who could tell you which end was up. And that's always been his most attractive part. He was loyal … he really looked after people," Stefanos said. "It's just the power of who he was."
Hammer was a complex individual, Stefanos said. "Any human being who has lived a life that is full has so many facets that one will never be able to see or experience it all," he said, adding that he considered himself lucky to have gotten to know the late performer.
An email that Stefanos received from a mutual friend sums up how many are feeling in the wake of Hammer's death: "For those of you who knew him, I'm sorry for your loss. For those of you who hadn't met him yet, I'm sorry for your loss."
Hammer self-identified as queer, which made him an important advocate for diversity in the adult industry.
In a seminar titled "Born This Way," moderated by Venus Lux and presented at the 2017 AVN Adult Entertainment Expo, Hammer talked about the difficulties he had faced as both a queer performer as well as an African-American. "There's nothing to stop you from just being fetishized as basically BBC, big black cock," Hammer said. "No matter what your talents or what you can do, that's pretty much what you're looked at as." But Hammer found his own way by creating his own site and becoming a webmaster for InterracialBondage.xxx.
At that 2017 panel discussion, Hammer told the audience, "I draw my empowerment because I don't care what other people think. I don't care what this industry thinks or people outside this industry thinks, because I'm gonna do what I'm gonna do to make myself happy and to create good art."
Photo of Jack Hammer at the 2017 AVN Adult Entertainment Expo by JFK/FUBARWebmasters.com