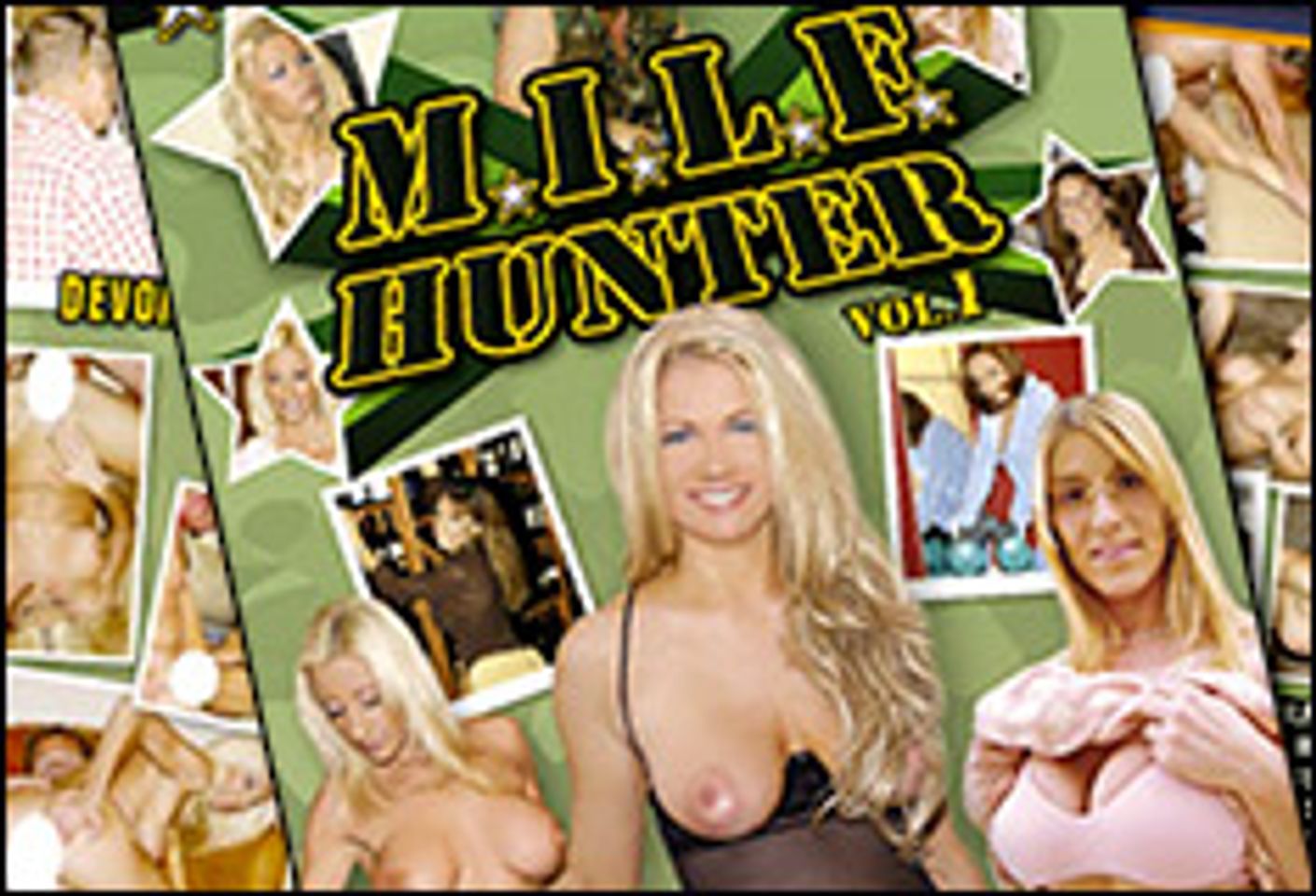 Pulse Distribution has been granted the exclusive distribution rights to the popular M.I.L.F. Hunter series, as well as all of the products from RealityKings.com.
RealityKings.com, which produces M.I.L.F. Hunter, previously released a handful of the titles before it discontinued DVD distribution in favor of the Internet realm about three years ago. Now that the titles will be available through Pulse, "everyone's been going crazy asking about them," said Howard Levine, national sales manager for Vivid, who is spearheading the sales for the reality line. The first volume ships today.
The latest footage is all brand new stuff from director Icy Mike, Levine indicated.
In fact, the scenes showcased in the new DVD series are based on the most popular encounters from www.milfhunter.com, which features a site tool which allows members to select their favorite M.I.L.F. Hunter adventure.
Pulse Distribution and RealityKings.com anticipate that the brand's well-established web presence will make this move to DVD a natural transition that's time has come. The parent company of Reality Kings - NastyDollars.com – currently ranks higher on the Alexa ratings than highly trafficked sites such as Monster.com, Netflix.com, WWE.com, Target.com and Walmart.com.
"M.I.L.F. Hunter is very big online," remarked Pulse co-owner Mark Hamilton. "Their website was incredibly trafficked."
"This is some really nasty stuff for sure," Levine added. "It is the original M.I.L.F. Hunter. It's one of the best reality lines available."
The first volume of M.I.L.F. Hunter stars Angelica, Daisy, Devon, Regan, Ruby and Kelly.
For sales inquiries, call 1.866.466.6969, and ask for either Levine (ext. 107), David Peskin (ext. 108) or Nicole Murrillo (ext. 109).