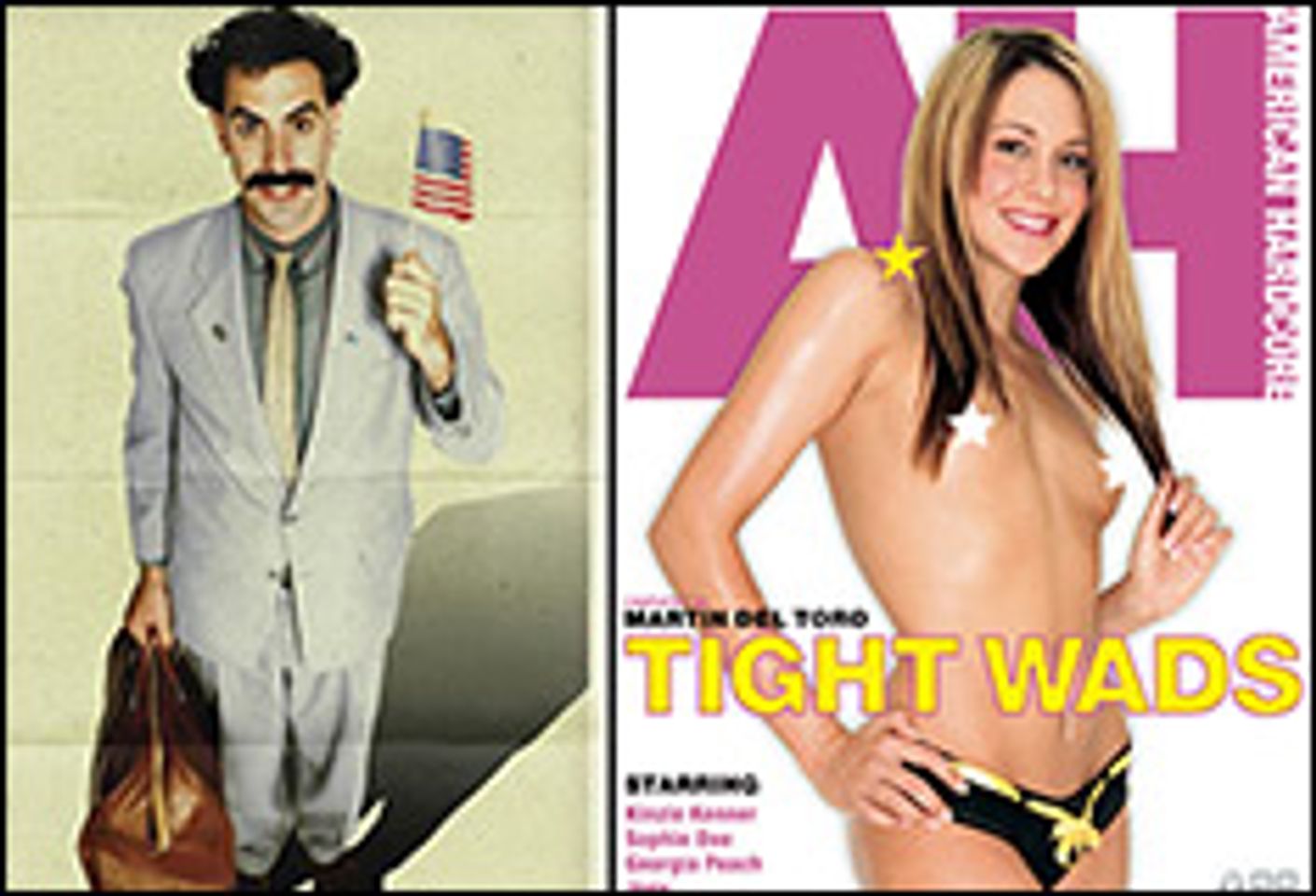 A skit filmed on the set of American Hardcore's Tightwads will appear as a deleted scene on 20th Century Fox's upcoming Borat DVD. In an interview with fantasymoguls.com, Borat's co-writer/producer Dan Mazer laughed that the scene was cut from the feature due to its "unbelievably shocking, amazing, graphic [and] extreme" qualities.
In the scene, Borat (Sacha Baron Cohen) stumbles into a porn shoot while attempting to apply for a job as a hotel bellboy. "We actually hoodwinked our crew into thinking that Sacha was a first-time male talent who was bringing a documentary film company to record his first scene," said American Hardcore co-owner T.J. DiReda.
"It was pretty funny cause no one had any idea who this guy was at first, everyone thought he was just some new guy ready to get broken in with his first scene," Tightwads director Martin Del Toro said in 2005. "In fact, we were even concerned about the situation because the sex scene that was already underway was so rough and high-energy we thought the new guy was going to be in trouble, until we realized the tables were being turned on everyone."
Porn actors Anthony Hardwood, Brooke and Tory Lane were "taken aback" by the prank, DiReda said. "When Brooke and Tory realized that [Cohen] wasn't there to perform, they were jumping him and trying to take his clothes off. Sacha was so nervous; he got pretty close to naked."
Behind-the-scenes footage of the Borat incident also appears on American Hardcore's Tightwads DVD.