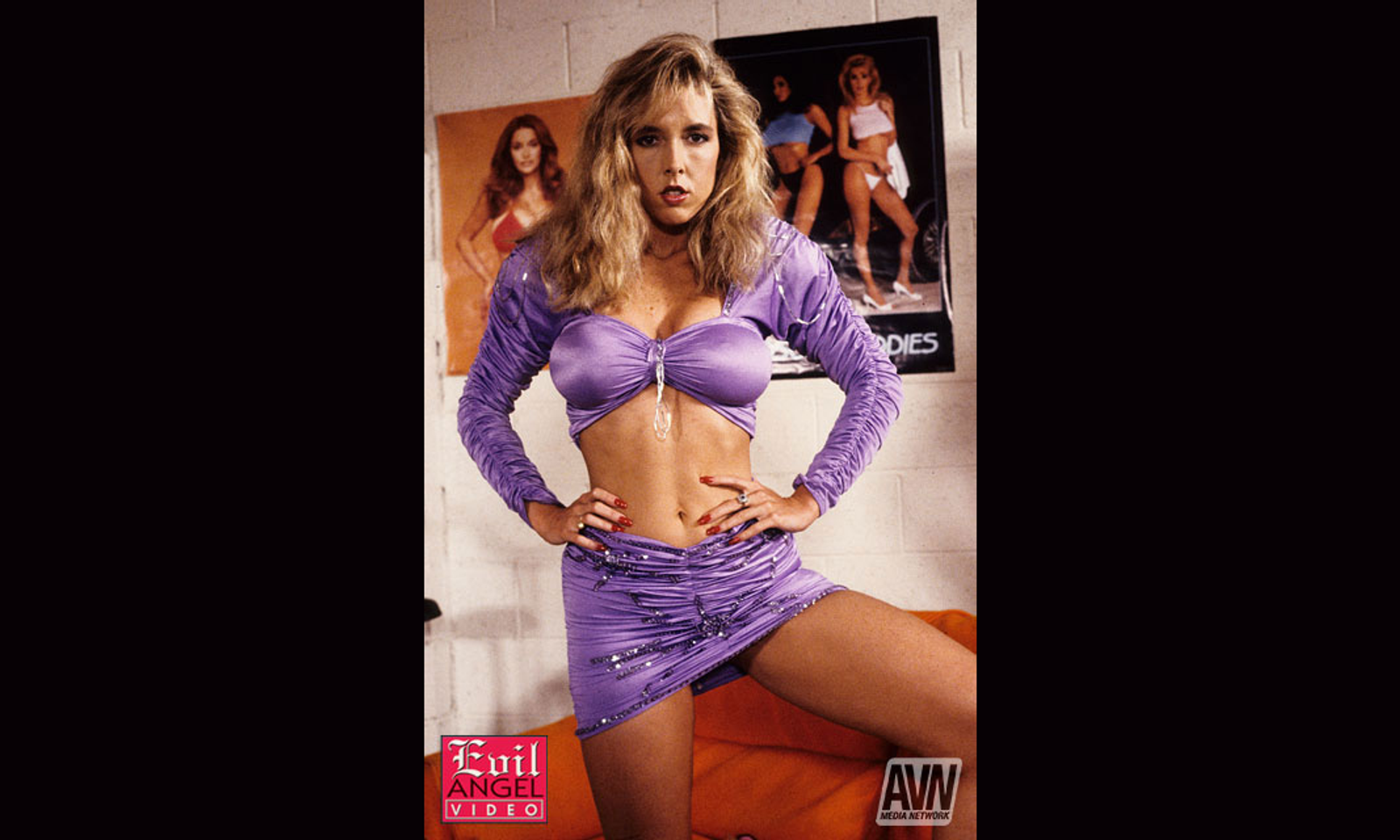 CHATSWORTH, Calif.—AVN Hall of Fame performer Victoria Paris died Tuesday of cancer at the age of 60, AVN has confirmed with close friend and fellow Hall of Famer Christy Canyon.
Paris entered adult movies in 1988 after earning a degree in nutrition from Montana State University and moving to Los Angeles, where she dabbled as a secretary, mud wrestler and nude model before performing in her first triple-X title, Girls of Double D 7. Her first starring role was in Moonlight Entertainment's Live In, Love In (1989), a parody of Three's Company co-starring Tori Welles, Carol Cummings and Robert Bullock, to whom Paris was married at the time. (Paris re-married in 2000 at Canyon's home, where the latter served as her maid of honor.)
In 1990, Paris shared AVN's Best New Starlet accolade with Welles—the only tie for that prize in AVN Awards history. The following year, she took home Best All-Girl Sex Scene – Video (with Sabrina Dawn) for Henri Pachard's The New Barbarians, and Best Couples Sex Scene – Video (with Randy West) for Paul Thomas' Beauty and the Beast 2, both from VCA. Then in 1992, she won Best Girl/Girl Scene from the X-Rated Critics Organization (XRCO) for her performance with Angela Summers and Sandra Scream in the Bruce Seven-helmed Snatched to the Future from Elegant Angel Productions.
Some of Paris' other most notable credits include John Leslie's The Chameleon (1989, VCA), Jim Enright's Bimbo Bowlers From Buffalo (1989, Zane Entertainment Group), John Stagliano's The Adventures of Buttman (1989, Evil Angel), Jim Holliday's Sorority Sex Kittens (1993, VCA) and Andrew Blake's Night Trips (1989, Caballero Home Video).
Recalled another AVN Hall of Famer member, director Axel Braun, "Victoria was the star of the very first movie I wrote, Fantasy Nights, in 1990. My father [Lasse Braun] produced it, Henri Pachard directed it, Alex DeRenzy was the director of photography, and it featured the top performers of that era, so it was kind of a big deal. An even bigger deal for me, since it was not only my first time in the U.S., but also my first time on a porn set, and it's on that very set that I was able to show off enough camera skills to convince my dad that I should be shooting all his movies ... so obviously my memories of that production are very fond.
"I wrote the lead specifically for her, because she was very classy and had an aura of innocence that fit perfectly with the story I wanted to tell," Braun continued. "When I first met her at the table reading she told me that, just like myself, she didn't smoke, drink or do drugs, which was very unusual for the times, and I immediately noticed that she was extremely professional, personable and meticulously prepared, which is something that definitely helped make that production smooth and pleasant. I bumped into her several times over the years at the Cannes Film Festival, because she loved to travel and she enjoyed the finest things in life. And from my experience with her, she was one."
Photo of Victoria Paris from Bruce Seven's Ghostlusters (1990), courtesy of Evil Angel.