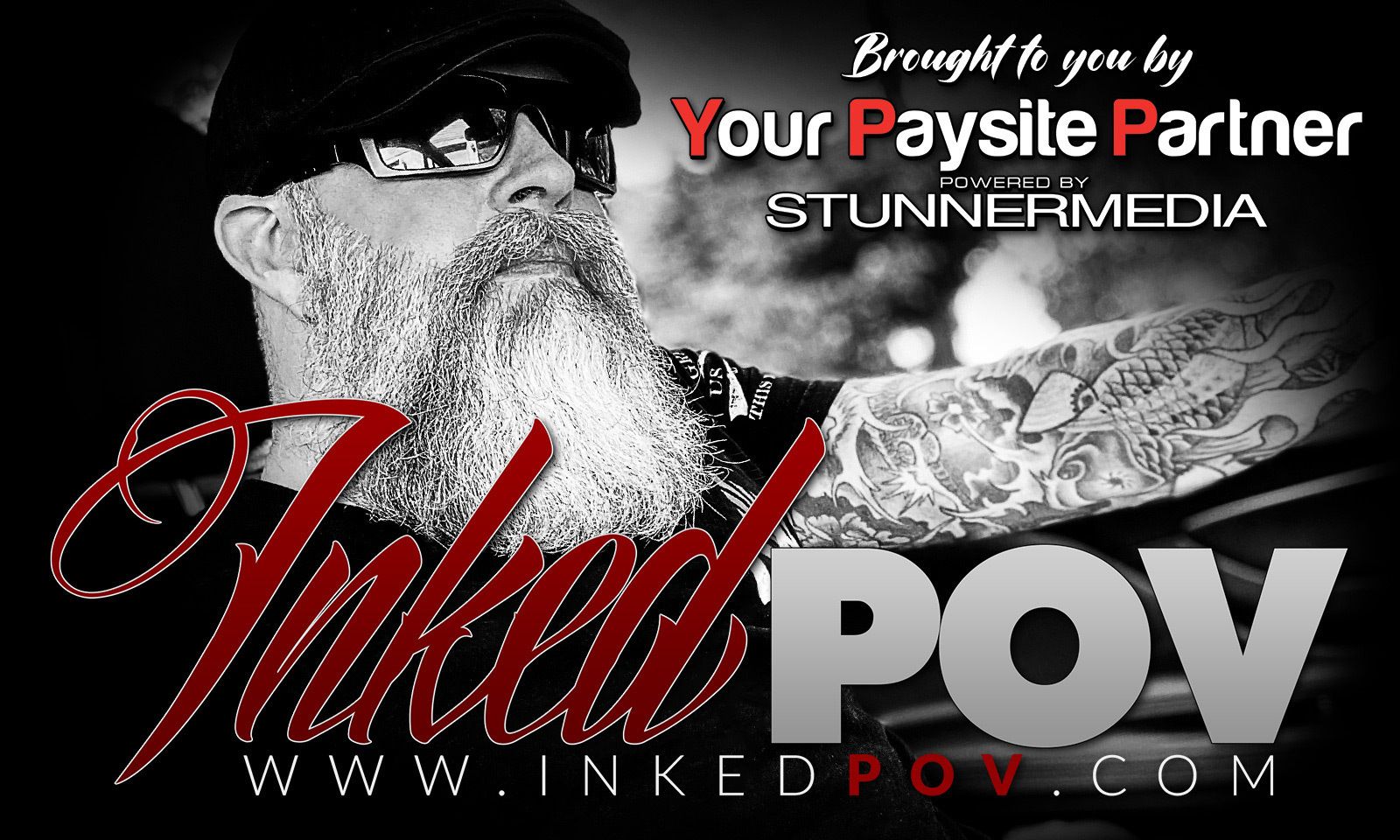 MONTREAL — Your Paysite Partner on Tuedsay announced the release of a new site with a bit of a twist. InkedPOV.com may appear to be a traditional adult site at first glance; however, its star is none other than a Your Paysite Partner contract employee.
Zach West is the producer, director, male talent, and Your Paysite Partner team member behind InkedPOV.com. The silver fox got his start working with amateur swinger sites in early 2000 and continued until 2010, when he decided to take a break.
In 2015 he came out of retirement and became a content creator for clip stores that featured his concept for InkedPOV.
"I wanted to do something raw, fun, and not your typical POV or studio production," West said. "InkedPOV was born, and the content was well received."
"It's not every company that gets to see one of its team member's member in action," said Your Paysite Partner's Kenny B!. "Being a part of the adult industry presents some unique business opportunities, though, and working with Zach not only as an important part of the team but also now as a partner, is a win-win for both he and YPP. I only hope that no one is looking at me to follow his lead."
"I first met Kenny B! in 2000 when we both were running amateur sites," West said. "In 2016, he invited me to come on board with Your Paysite Partner as a team member managing content for our other partners. I love the work we put out, and I knew I had years' worth of content and opportunities to shoot more, so I decided to ask about Your Paysite Partner building InkedPOV for me. I knew the quality would be amazing, so I had no reservations about putting it in their hands. And here we are, about to launch something I've thought about for nearly eight years!"
Just as the name implies, InkedPOV features several performers with body art, the star included, shot in POV. The content is oral sex intensive with a generous helping of hardcore sex included. Creampies, facials, and even a threesome are showcased in the content.
Fans can find the site at InkedPOV.com and follow it on Twitter @InkedPOV and Instagram @inkedpov.
Affiliates that wish to promote InkedPOV.com can do so through KennysPennies.com.
For more information, contact Erik at [email protected].