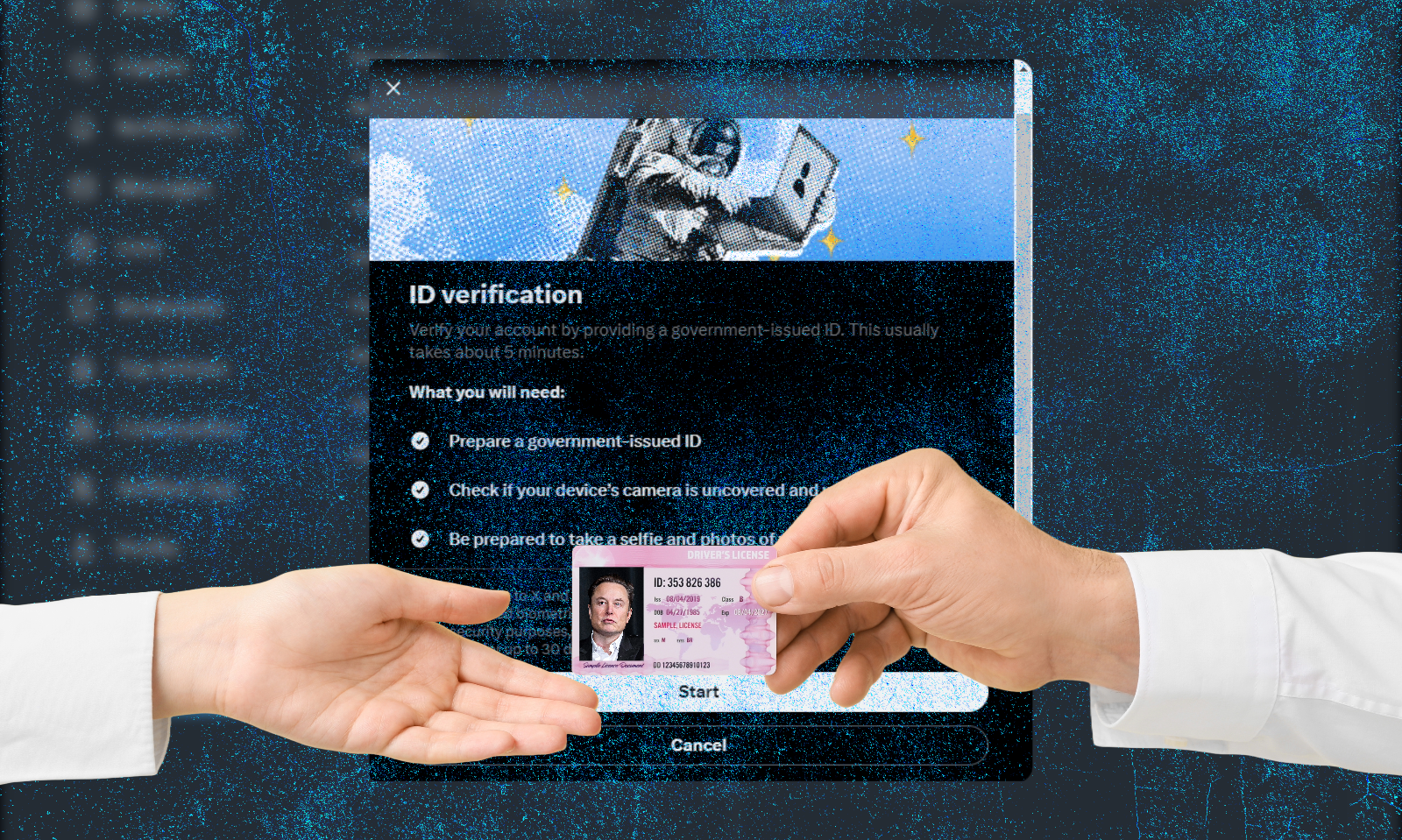 SAN FRANCISCO—X, formerly known as Twitter, has officially introduced identity verification in a bid to stop impersonation and catfishing on the platform. This is the latest in a significant change to the platform, which is now owned by billionaire Elon Musk and led by CEO Linda Yaccarino. 
X is one of the primary mainstream social media platforms utilized by adult content creators, producers, studios and firms as a marketing avenue, and the lone one that openly permits uncensored nudity and sexually explicit content. Content creators have often reported to their followers that catfish and impersonation accounts have pirated their images and videos. 
For X, the solution is identity verification using a government identification card. Note that this isn't required for all users but can be randomly required if X suspects potential impersonation.
Paid platform users who pay for a blue checkmark on their account can further verify who they are by uploading an ID to curtail impersonation. TechCrunch explains that the new identity verification scheme is a ploy to incentivize more paid and non-paid users to go the extra step and confirm that they are who they are. Users who go as far as submitting a government identification will get "prioritized support." 
The platform contends that verification is unavailable in some regions, like the European Union, because of strict data protection laws. 
Government identification could be a viable tool for adult creators who pay for checkmark verification and do so to prevent impersonation. However, the sentiment of data security concerns remains for many. As age verification laws remain one of the leading legal concerns for the adult entertainment industry, this could lead to an exodus of industry users to other sites. 
This is also a preemptive measure to lead to a smaller, verified user base. Musk has previously announced that X is phasing out the blocking feature. The former CEO and founder of old Twitter, Jack Dorsey, endorsed such a decision.
Trust and safety concerns gave rise to a sentiment that X has become unusable due to various factors. Media watchdog groups and civil rights organizations have tracked a rise in hate speech and harassment on the platform since Musk said he'd permit such speech. Part of this rise in hateful content focuses on egregious speech that directly harms and otherizes LGBTQ+ and sex worker communities. More than that, communities simply advocating for sex education are also being attacked and censored.
X also updated its privacy policy, granting it the ability to access biometric data from users.